Cobb Tuning is no stranger to churning out various performance upgrades for Blue Oval models, including the Ford F-150. Most recently, the aftermarket outfit released a new tune for F-150 models equipped with the twin-turbocharged Ford 3.5L V6 EcoBoost engine as it continues to expand its already-expansive list of offerings. Now, Cobb is once again giving owners of the 2021-2023 Ford F-150 another choice of upgrades in the form of an intake scoop bracket.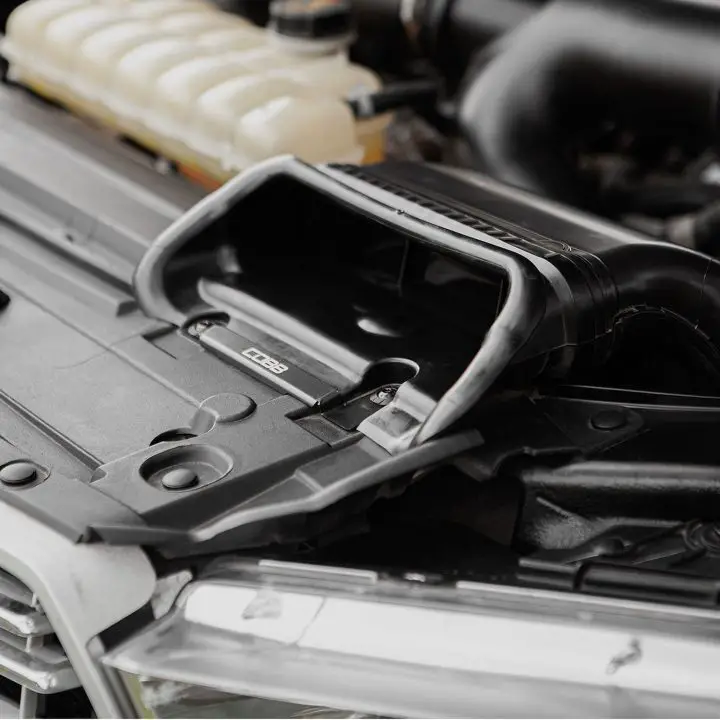 Cobb's new Ford F-150 intake scoop bracket fits all 2021-2023 models – including the Raptor – and serves a variety of purposes. Otherwise known as the "Torq-Snork," this new component replaces the fragile factory plastic clips with more appropriate hardware, instead using two pieces to mate the soft plastic snorkel to the core support.
The reasoning behind replacing the factory scoop for this part is pretty simple – when developing performance calibrations for the third-generation F-150 Raptor, Cobb noticed that the soft, thin rubber located along the leading edge of the snorkel that rises from the lower airbox to overtop of the radiator core support isn't optimal when adding power to the mix, and that a very small portion of the scoop actually seals against the hood – which in turn limits airflow. Thus, when Cobb turned up the boost, the piece actually collapsed under vacuum.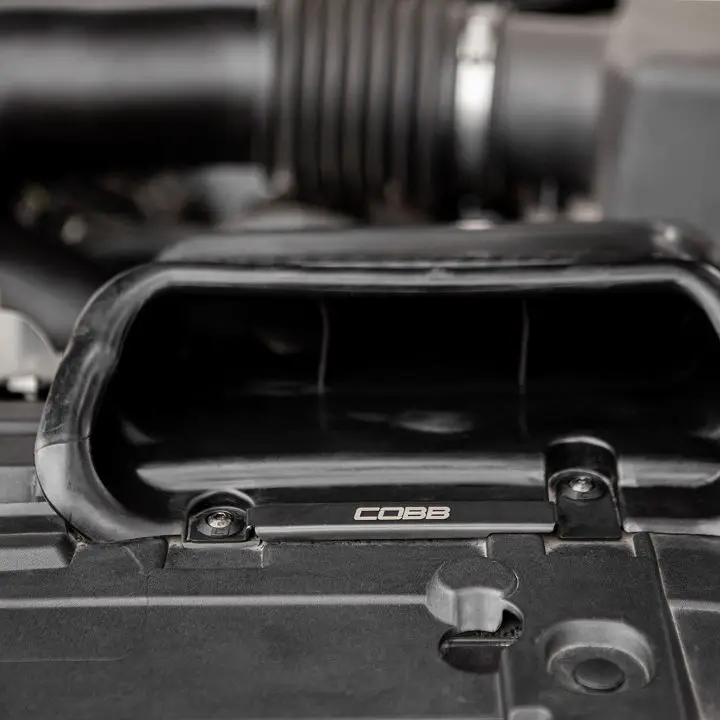 Luckily, this inexpensive part – which retails for $20 – corrects that problem and it also looks much better than the factory piece, to boot. Swapping these parts out only takes a few minutes, and can be accomplished by removing the factory clips with a flathead screwdriver and then installing the new scoop bracket with an Allen key. It's also emissions compliant since it isn't an emissions-related part, making this new component a pretty compelling and simple upgrade.
We'll have more parts and accessories to share soon, so be sure and subscribe to Ford Authority for the latest Ford F-Series news, Ford F-150 news, and comprehensive Ford news coverage.