With deliveries of the all-new 2023 Ford F-150 Raptor R underway, reviewers and a select lucky few owners are getting to experience the truck's rowdy supercharged Ford 5.2L V8 and its 700 horsepower in the flesh. Thus far, the muscular off-road pickup has received universally rave reviews, in spite of sporting a slight power disadvantage and larger price premium over its chief rival, the Ram 1500 TRX. Now, MotorTrend has gotten the chance to test both of these bonkers trucks side-by-side, and when the proverbial and literal dust settled, a clear winner emerged – the 2023 Ford F-150 Raptor R.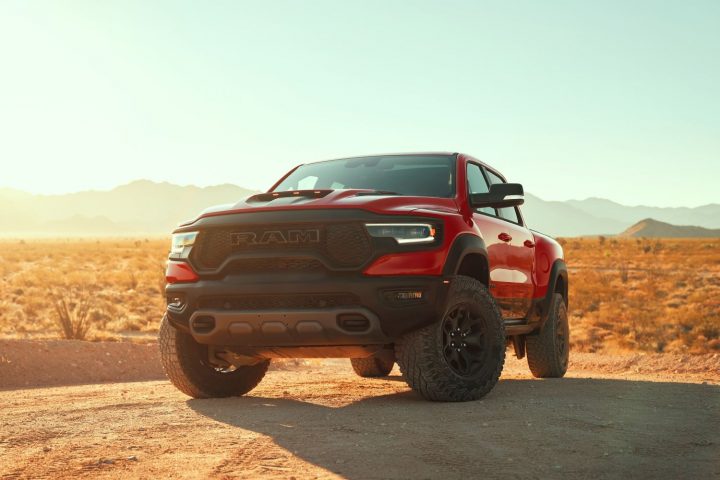 As most are well aware by now, these two trucks share quite a bit in common – both pack supercharged V8s producing more than 700 horsepower, both are equipped with serious off-road suspension upgrades and massive tires, as well as ultra-wide bodywork and aggressive styling. However, with a sticker price of $109,145, the Raptor R starts out at $23,360 more than the TRX, which features a base price of $85,785, though an as-tested sticker of $103,980 in the case of this comparison.
MotorTrend tried out both trucks at a Michigan test track, as well as on snowy off-road trails, and came away mighty impressed, as one might imagine. In terms of straight-line performance, the Raptor R rocketed to 60 mph in 3.7 seconds and down the quarter-mile in 12.1 seconds at 111.8 mph, while the TRX actually lagged behind with a 0-60 run of 3.9 seconds, largely due to its 740 extra pounds of heft.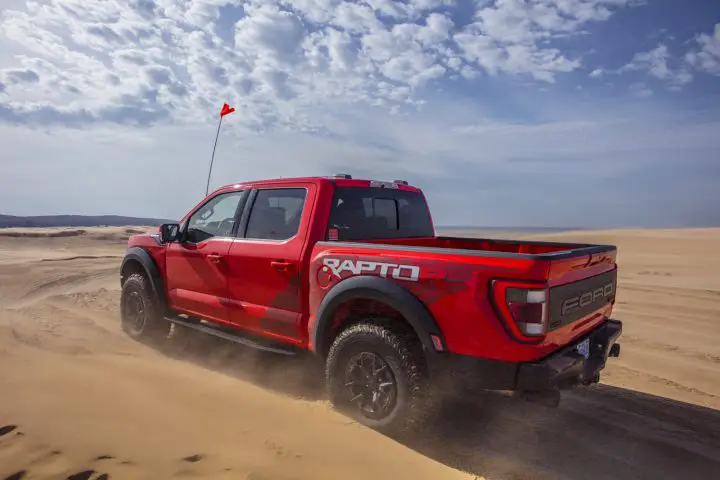 Both on and off the pavement, the Raptor R proved to be more comfortable and willing to soak up any obstacle that it drives over, though both ultimately impressed reviewers. However, when it came time to pick a winner, one truck stood above the other. "The Ram 1500 TRX packs a bruiser of an engine and a menacing, creatine-stuffed presence," MT noted. "But whether you're buying for the muscle-car engine or trophy-truck suspension, the Ford F-150 Raptor R delivers better performance and a fuller experience. The Raptor R is so monstrously capable and wildly indifferent to the terrain that there is simply nothing else like it."
We'll have more on the Raptor R soon, so be sure and subscribe to Ford Authority for the latest Ford F-150 news, Ford F-150 Raptor news, and ongoing Ford news coverage.