With deliveries of the 2023 Ford F-150 Raptor R underway, we've been treated to many reviews and comparison tests in recent weeks, all of which have been particularly glowing. In fact, the Raptor R even beat out its chief (and only, really) rival, the Ram TRX, in one recent comparison test between the two supercharged, V8-powered, off-road-focused pickups. Now, Late Model Restoration has managed to get a 2023 Ford F-150 Raptor R on the dyno, and the results of that effort are certainly interesting.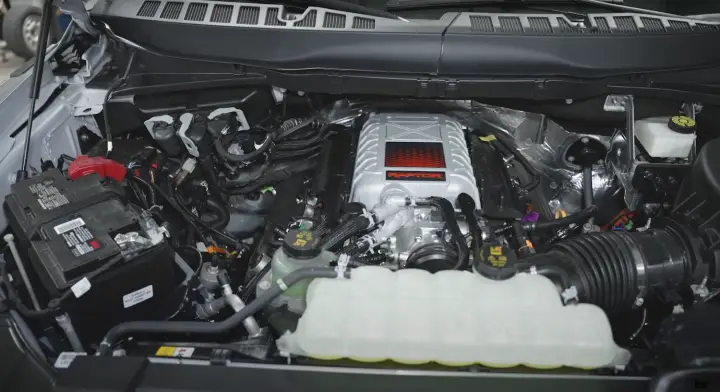 The F-150 Raptor R is powered by a modified version of the supercharged Ford 5.2L V8 Predator engine present in the Ford Mustang Shelby GT500, which in this guise is rated to produce 700 horsepower and 640 pound-feet of torque at the crank. Though it lags slightly behind the TRX in terms of output, it did manage to outrun its rival in a drag race, a win that it can attribute to the fact that the Raptor R weighs around 500 pounds less than its rival.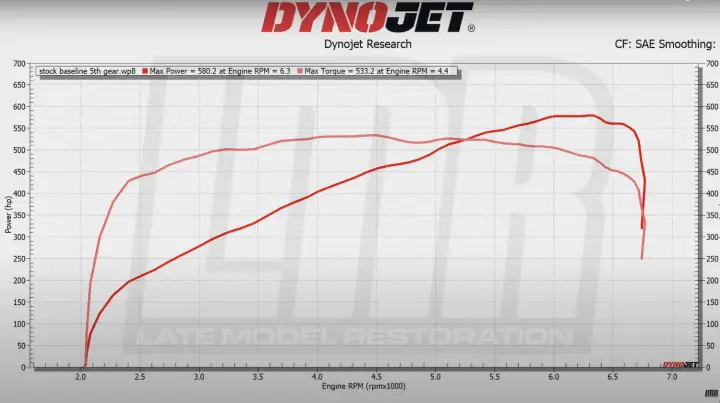 Regardless, many are interested to see what sort of power the Raptor R makes in the real world, at the rear wheels, and that's precisely the information that this video gives us. On 93-octane pump gas with 120 miles on the clock, this particular pickup put down 580 horsepower and 533 pound-feet of torque – drivetrain losses of around 17 percent, respectively. Switching to an aftermarket air filter increased output to 588 horsepower and 535 pound-feet, followed by 590/541 with some ice on the intake and supercharger.
Those figures are actually a bit more impressive than the Ford Bronco Raptor, which experienced a 23 percent drivetrain loss in terms of horsepower during a recent dyno test, though a slightly lower 16 percent decline in torque. That's obviously great news for the small percentage of folks that will actually be able to buy one, though they'll also be paying a rather large penalty at the pump.
We'll have more on the Raptor R soon, so be sure and subscribe to Ford Authority for the latest Ford F-150 news, Ford F-150 Raptor news, and ongoing Ford news coverage.