Ford's European business is in a state of major flux as the automaker works to convert its entire passenger vehicle lineup in that region to EVs by 2030, a monumental shift that will result in, at the very least, some job losses due to the fact that electric vehicles are less labor-intensive to produce. Regardless, European Ford plants have also been the subject of some major investments as some are retooled for the production of EVs, though some of that money is also being used to enhance the worker experience at those facilities.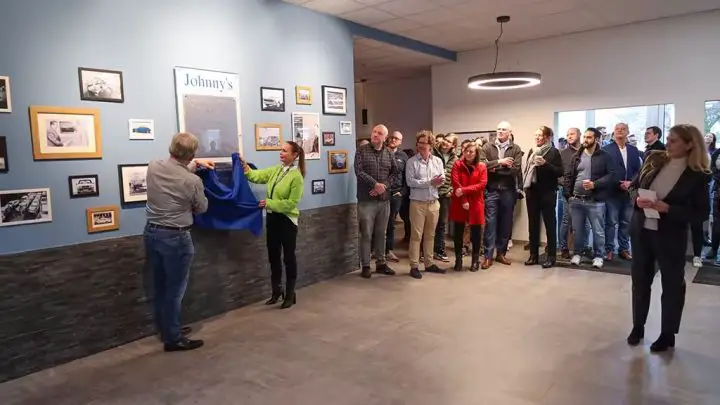 The latest of those upgrades took place at the Ford Product Development Building in Merkenich, Cologne, Germany, where the cafeteria was just overhauled completely to give it a far more modern look than before, stripped out and refurbished with a host of energy-saving technologies. As part of that process, the automaker also renamed the facility "Johnny's" as a tribute to John Andrews – the namesake of the Merkenich Development Center.
The new cafeteria is part of a broader refurbishment program being implemented in Merkenich that also includes its office areas. Designed with input from the building's staff, it is characterized by light-flooded spaces and practical collaboration areas. The pilot project in the ME5 area will be completed in the next few weeks.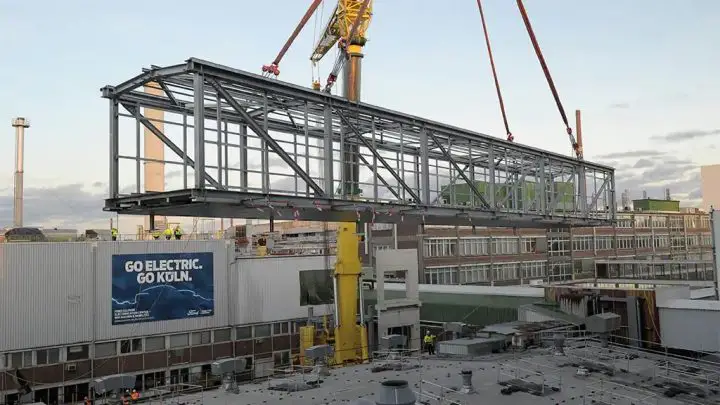 "The cafeteria now has sound-absorbing alpine meadow panels on the wall," said Martina Beyer, Plant Manager of Product Development. "Three different seating groups were chosen – fixed and upholstered chairs as well as comfortable armchairs.  The lighting is also versatile – and sustainable. The energy-saving LED luminaires are controlled via presence detectors, the light intensity can be regulated via dimmers. A wall-filling, illuminated image of a Mustang Mach-E at the charging station represents our electrified future. And of course, we have a wide range of food and drinks for colleagues to enjoy."
We'll have more on European Ford plants and the automaker's facilities from around the world soon, so be sure and subscribe to Ford Authority for ongoing Ford news coverage.