Ford's BlueCruise hands-free highway driver assist feature – as well as Lincoln's counterpart, ActiveGlide – has steadily gained in popularity since its launch, racking up over 100,000 users and 42 million miles with those features activated thus far. Both systems have also garnered their fair share of critical acclaim from the likes of AAA and Consumer Reports, to name just a couple. Now, Consumer Reports is once again lavishing praise on the semi-autonomous feature, as BlueCruise has earned the consumer organization's top rating among all similar systems.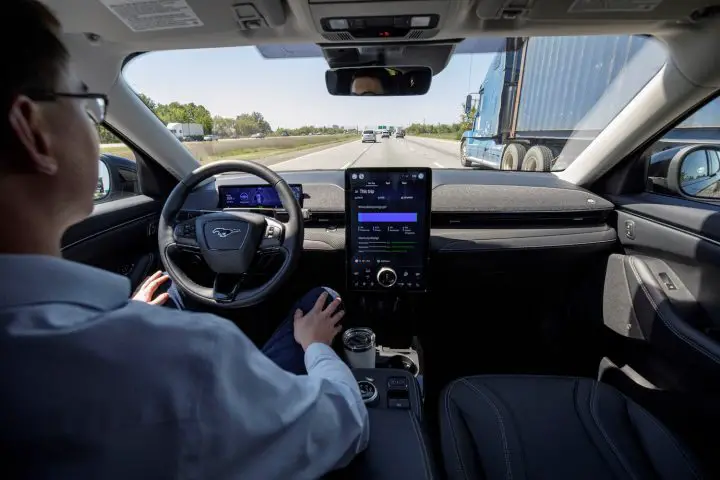 Consumer Reports tested a grand total of 12 active driving assistance systems (ADAS) for this study, subjecting each to 40 different tests at its 327-acre Auto Test Center in Connecticut and on a 50-mile loop on public roads between September and December 2022. Those tests ranged from how each vehicle steered while the ADAS system was activated to how well it maintained a constant speed, and kept the driver engaged and safe during the process.
BlueCruise/ActiveGlide finished with an overall score of 84, with a 9 out of 10 in capabilities and performance, clear when safe to use, and the keeping drivers engaged categories, as well as a 6 in terms of ease of use and unresponsive driver. That was good enough to rank those systems ahead of GM's Super Cruise, which finished second with a score of 75, followed by Mercedes-Benz (72), BMW (69), Toyota (65), Volkswagen (62), Tesla (61), Rivian (59), Nissan (58), Honda (58), Volvo (53), and Hyundai/Kia/Genesis (47).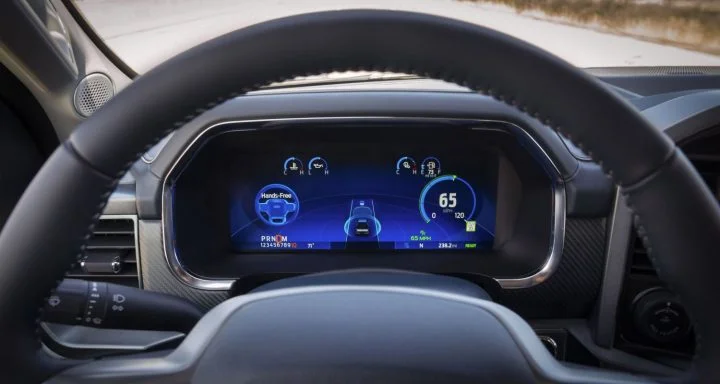 "It's equal parts eerie and amazing to experience Ford's BlueCruise hands-free driving feature, as it takes over your car's steering, braking, and acceleration while you travel down the highway," CR said. "The eerie part is watching the steering wheel turn back and forth on its own, making micro-adjustments to keep the car in the center of its lane, while the system also slows down or speeds up to maintain a safe distance from the vehicle ahead. The amazement soon follows: With your hands off the wheel and relaxing on the armrests as the automated systems take charge, you might start to believe that the age of the self-driving car is finally upon us."
In spite of these accolades, BlueCruise continues to evolve, with the recent 1.2 update adding hands-free lane changing and some other features, while a Level 3 version is in development, too.
We'll have more on BlueCruise and ActiveGlide soon, so be sure and subscribe to Ford Authority for ongoing Ford news coverage.