Ford Motor Company has filed a patent for a possible Ford Bronco handle assembly with an inductive charger, Ford Authority has learned.
The patent was filed on September 25th, 2020, published on January 10th, 2023, and assigned serial number 11548425.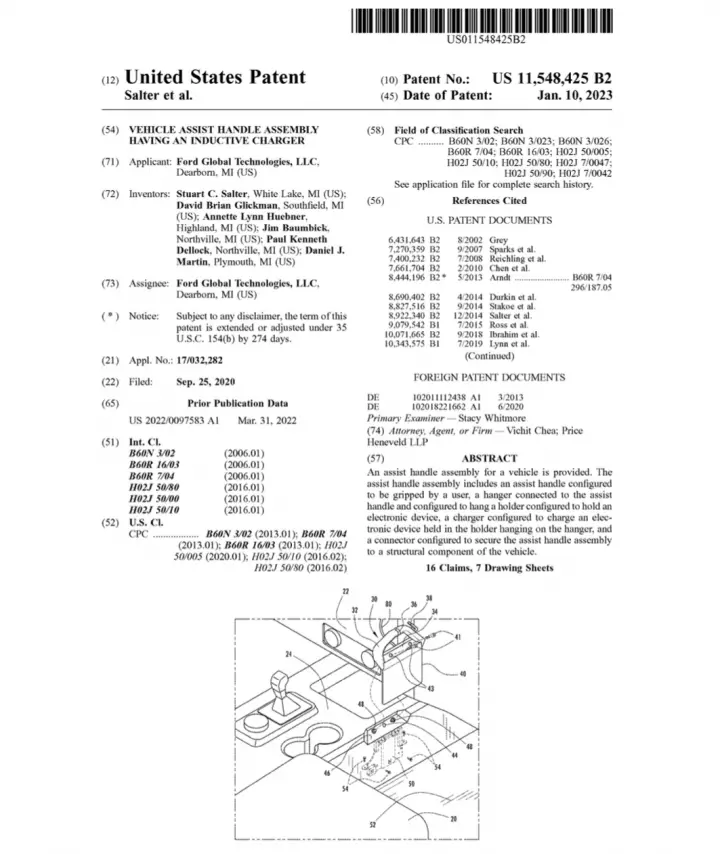 The Ford Authority Take
Ford has filed a couple of patents related to the grab handle inside of the Bronco in recent months, including one for a handle assembly with a display and another for an advanced handle assembly that features a sensor that can determine when a passenger is holding onto it and how hard they're gripping the apparatus. Now, this new Ford patent presents us with yet another feature that may wind up being used in the Bronco's center-mounted grab handle – an inductive charger.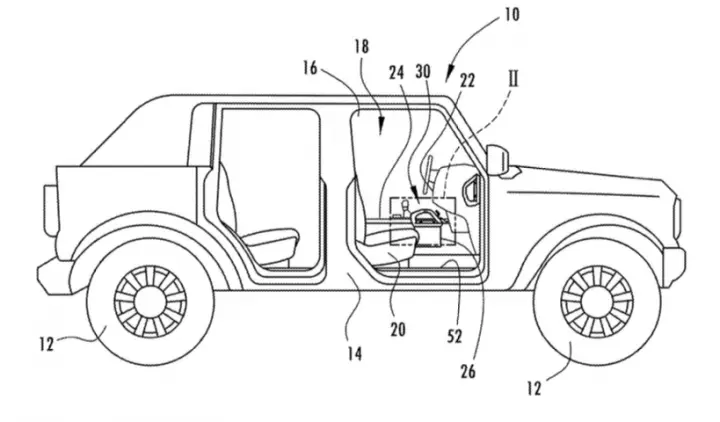 While this type of handle-mounted inductive charger could be used in any number of vehicles, it's notable that the patent drawings depict it in a Ford Bronco – which features a handle that can be removed if so desired. Generally, this handle is present for the passenger to hold on to while the vehicle is navigating off-road obstacles, but it seems as if this Ford patent – along with the other previously filed patents – demonstrates that the automaker sees the handle as being a suitable place for additional features.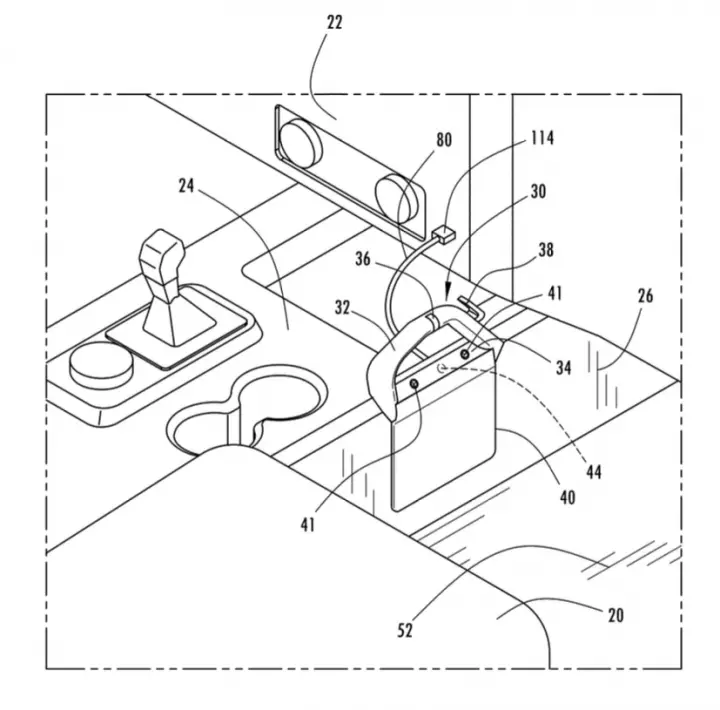 In this case, an inductive charger present in the grab handle could provide occupants with yet another way to charge their devices, even though the Bronco can be equipped with a wireless charger already. In this case, another charger could come in handy for passengers, while the patent also depicts additional features such as a hanger to hold devices while they're charging, as well as a power cable and a wireless communication link.
While simple in nature, it's easy to assume that some Ford Bronco owners would find an additional inductive charger in their SUV to be quite useful, and as such, we wouldn't be surprised to see it offered at some point in the future.
We'll have more on this and all Ford patents soon, so be sure and subscribe to Ford Authority for the latest Ford Bronco news, Ford trademark news, Ford business news, and non-stop Ford newscoverage.