YouTuber and Ford technician Brian Makuloco of the channel FordTechMakuloco has churned out a host of interesting and informative videos over the years, including many that focus on the much-maligned three-valve Ford 5.4L Triton V8, its valve cover issues, ticking noises, problems caused by remanufactured motors, and the importance of using the right spark plugs in that particular engine. Now, Makuloco is back with another video, this time going over some nasty sludge that he found in the 5.4L powerplant present in a customer's Ford Expedition.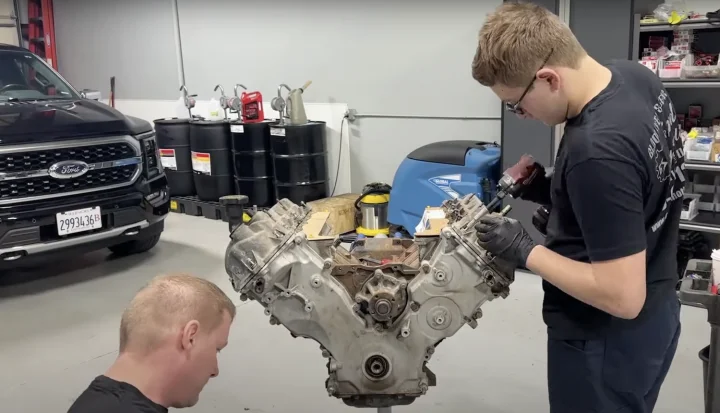 In this particular case, the owner(s) of the Ford Expedition are mostly to blame for the problems that prompted them to take it to Makuloco for a diagnosis and repair, which in this case consisted of slow, uneven cranking upon startup and once fired up, knocking and shaking – problems that only got worse as the engine revved higher. Makuloco's immediate thought was that the engine was experiencing rod knock caused by failed rod bearings.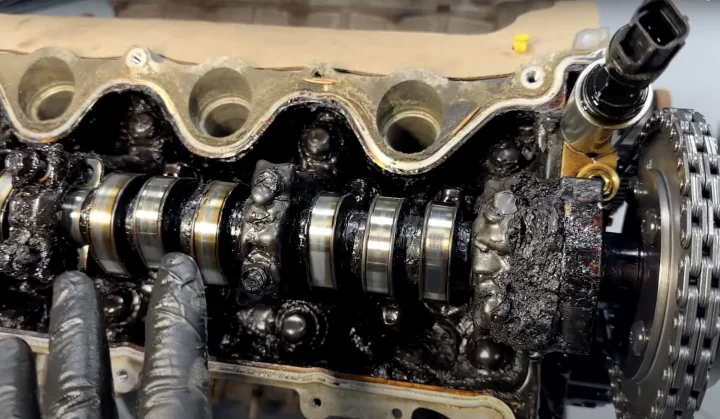 This particular Expedition sat around for four years not being driven before Makuloco gave it a new, remanufactured engine, as we can see in the teardown of the old unit, which provides us with a fair warning about forgoing proper maintenance. This Expedition only has around 140k miles on the clock, and even received a fresh timing overhaul recently, as those sparkling clean parts reveal, but still suffered a fatal blow from running the same oil for far too long.
After pulling the oil pan, the root cause of this SUV's knocking issue becomes immediately obvious – the oil has turned to pure sludge inside the engine, meaning that it went far too long in between oil changes. The old oil has simply broken down and is no longer protecting the engine's internals, not to mention causing a huge mess in the process – proving once again that proper maintenance is critical to ensuring that a vehicle goes the distance, even with an engine that doesn't have the most stellar reputation for reliability.
We'll have more videos like this to share soon, so be sure and subscribe to Ford Authority for the latest Ford F-Series news, Ford F-150 news, and continuous Ford news coverage.