A number of Blue Oval models made the cut as the most-viewed new vehicles of 2022 via CarGurus research, including the Ford Maverick – which topped this particular list – as well as the Ford Bronco, which came in fourth, and the Ford Mustang Mach-E, which ranked sixth. Now, we have yet another vehicle to highlight from a different list released via this same CarGurus report – the Ford F-150, which was among the top 10 most viewed certified pre-owned vehicles of 2022.

The Ford F-150 finished in eighth place on this particular list, behind the Mercedes E-Class, Mercedes GLE-Class, Mercedes C-Class, GMC Sierra 1500, BMW 5-Series, BMW 3-Series, Toyota Tundra, and BMW X5, but ahead of the Toyota 4Runner and Ram 1500. This information comes to us from CarGurus' 2022 Intelligence Snapshots report, which contains all sorts of interesting data. In this case, the company determined the most-viewed CPO vehicles on its own site throughout the year thus far, ranking each by a "view ratio" – a measurement that compares a vehicle's total views and inventory on the site against the average new model.
Since launching the new Ford Blue Advantage site in early 2021, the automaker's CPO sales have outgrown the industry as a whole as consumers gravitate toward gently used, certified models over the alternative of waiting months or even years to order a new one – particularly after Ford added a 14-day, 1,000-mile money-back guarantee to those particular vehicles.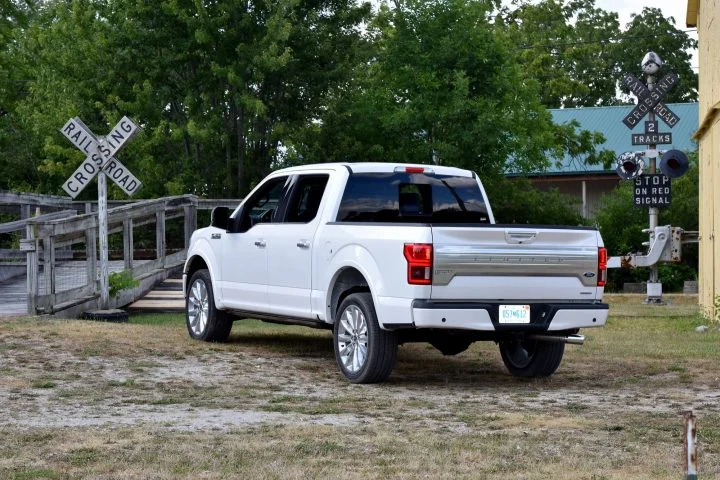 At the same time, the Ford F-150 has long proven to be a popular choice on the used vehicle market, earning Best CPO Value Awards from Vincentric in 2022 and 2023. In fact, the F-150 topped the full-size half-ton pickup segment for the seventh time in 10 years with its most recent award.
We'll have more on the F-150 soon, so be sure and subscribe to Ford Authority for the latest Ford F-Series news, Ford F-150 news, and around-the-clock Ford news coverage.