The Ford F-150 – along with its Ford F-Series counterpart, the Ford Super Duty – have combined to outsell every other pickup and vehicle, period, in the U.S. for more than four decades now, with millions of each populating our roads. As one might imagine, that popularity carries over to the used vehicle market, where the F-150 has long been one of the more sought-after models for those seeking something with some miles on the clock. In fact, the Ford F-150 was the most popular used vehicle in America in 2021 according to iSeeCars data, and now, it has repeated that feat by ranking as the top used vehicle in 2022, too.
The Ford F-150 once again topped these rankings by accounting for 3.3 percent of all new vehicles sold in 2022, which kept it ahead of the Chevy Silverado (2.8 percent), Ram 1500 (2.3 percent), Chevy Equinox (2.2 percent), Honda Civic (1.8 percent), Toyota Camry (1.7 percent), Toyota RAV4 (1.7 percent), Nissan Rogue (1.7 percent), Ford Escape (1.5 percent), and Jeep Grand Cherokee (1.5 percent). It is notably, however, that the F-150 dropped a bit from last year's 3.6 percent result, while the Silverado rose by 0.2 percent year-over-year, though the Ram 1500 remained flat.
To come up with this data, iSeeCars looked at more than 9.8 million one-to-five-year-old used vehicles on the road in 2022 to determine the most popular used cars across the United States. Ultimately, it found that pickup trucks, SUVs, and crossovers continue to represent the preferred used vehicle purchase of choice for American buyers.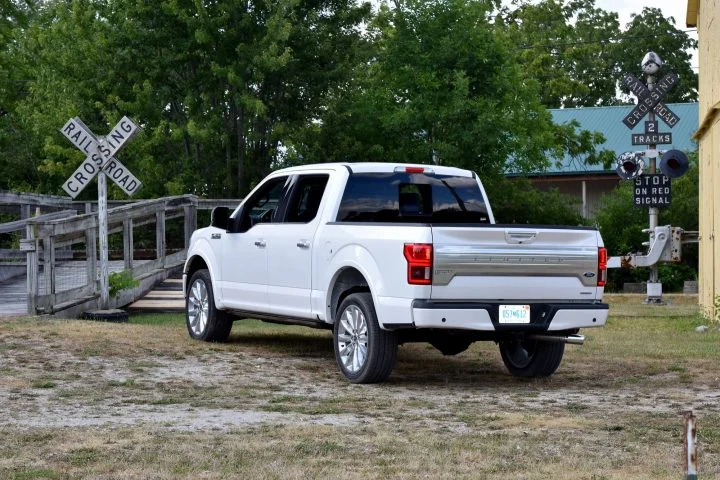 "With more than 8 percent of the used car market occupied by the F-150, Silverado, and Ram pickup, there's no denying America's love affair with the trucks, despite their relatively low MPG numbers and the higher fuel prices we experienced in 2022," said Karl Brauer, iSeeCars Executive Analyst. "Buyers continue to prioritize the utility and flexibility offered by SUVs. Second only to full-size trucks, the compact crossovers have become the most sought after vehicle in the U.S., as reflected in our most popular list."
We'll have more automotive insights like this to share soon, so be sure and subscribe to Ford Authority for the latest Ford F-Series news, Ford F-150 news, and continuous Ford news coverage.