Ford has been in the midst of reinventing its South African business over the past couple of years, overhauling its customer service experience and launching a bevy of new models, along with Ford Approved – a unique pre-owned showroom with modernized services. Now, those efforts continue with the launch of a new rapid hub system, which is designed to enhance the ownership experience by taking a more proactive approach to the maintenance and repair process of customer vehicles, immediately putting the resources and expertise in place should a dealer not be able to resolve a technical issue in the recommended timeframe.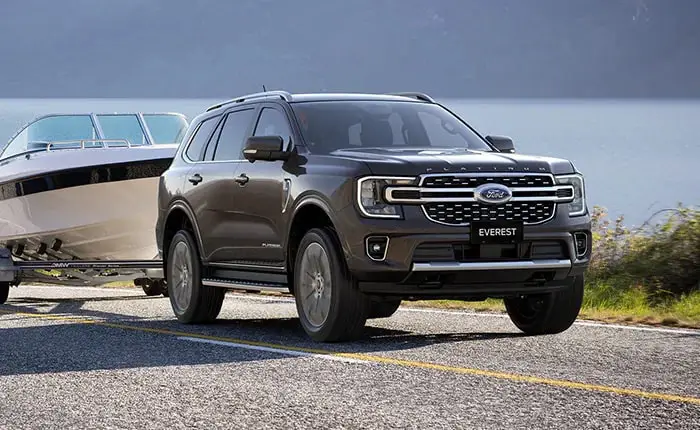 Ford's new rapid hub system – which has been rolled out to each of South Africa's nine provinces – is serviced by a team of on-the-ground experts made up of a Zone Manager, Field Service Engineer, Rapid Hub Manufacturing Technician, Customer Relationship Center, Dealer Sales Manager, Rapid Hub Lead, and a Hub Champion. Those folks work together as a team to both provide customers with constant communication updates and also solutions for dealers repairing those vehicles.
Ford's rapid hubs enjoy the freedom necessary to make quick decisions to benefit customers, and can also share resources and information among each other as well. The system gathers data on all vehicles booked for service or maintenance at Ford dealers in South Africa and singles out those that weren't repaired within the recommended timeframe, then takes action to complete those tasks in a timely manner. Additionally, when a Ford Ranger, Ranger Raptor, or Everest comes to a dealer for repairs, rapid hubs are notified within four hours, at which point that team can communicate with both dealer personnel and plant workers to rectify the issue.
"We want to ensure that our benchmark Next-Gen products come with an ownership experience that understands customers' unique needs and exceeds their expectations," said Ashen Ramdhani, FCSD Sales and Field Operations Manager at Ford South Africa. "With rapid hubs, we are successfully advancing communication, unlocking processes within dealerships as well as making our response time faster and more efficient."
We'll have more on Ford's operations from around the world soon, so be sure and subscribe to Ford Authority for 24/7 Ford news coverage.