Since its launch, the Ford Maverick has enjoyed a massive wave of interest from new vehicle shoppers, becoming a mainstay on Kelley Blue Book's list of the most considered electrified vehicles on sale and ranking first on CarGuru's list of the most-viewed new vehicles in 2022, while the compact pickup is also attracting most of its customers from the likes of Honda and Toyota. That popularity also led to an interesting trend – the Ford Maverick outsold its big brother, the Ford Ranger, through the first half of 2022. However, according to Ford's latest sales report, that trend continued in the second half of the year, too.
Sales Numbers - Ford Maverick vs. Ford Ranger - 2022 - United States
| MODEL | YTD 22 / YTD 21 | YTD 22 | YTD 21 |
| --- | --- | --- | --- |
| FORD MAVERICK | +460.94% | 74,370 | 13,258 |
| FORD RANGER | -39.84% | 57,005 | 94,755 |
| TOTAL | +21.63% | 131,375 | 108,013 |
The Blue Oval wound up selling 74,370 units of the Ford Maverick in 2022, versus 57,005 Rangers – a significant difference of 17,365 units. However, there are several reasons why this might have happened. For starters, the Ranger is a bit of a lame duck, as it's set to be replaced in the U.S. this year with the all-new, next-generation 2024 model, while the Maverick was brand new for the 2022 model year, and this was its first full year on sale. Additionally, it's quite possible that various supply chain issues prevented Ford from building as many Ranger pickups as it wanted to.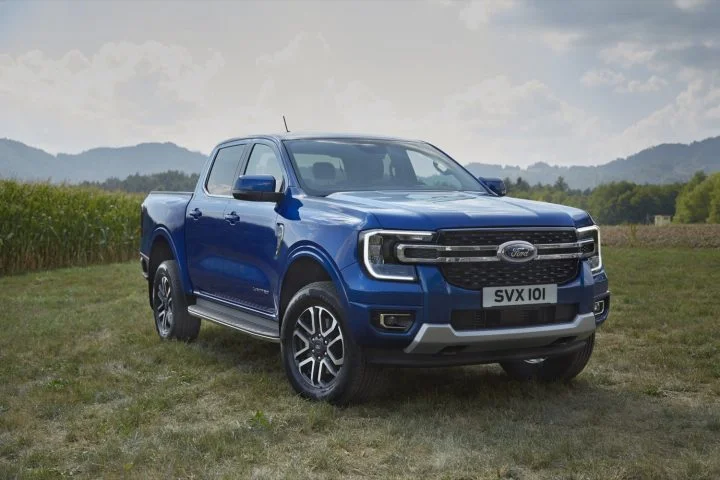 As if this tidbit of information wasn't interesting enough, 2023 Ford Maverick orders in September alone – when order banks were open for just one week – were higher than the pickup's 2022 sales total at 86,000 units. If Ford is indeed able to produce enough Mavericks to meet that demand over the coming year, the compact pickup is set up well to blow away its 2022 sales results. In the meantime, the launch of the all-new Ranger – already on sale in some international markets – should help boost its numbers in the coming months, too.
We'll have more on the Maverick soon soon, so be sure and subscribe to Ford Authority for the latest Ford Maverick news and comprehensive Ford news coverage.