Ford Motor Company Canada sales decreased nine percent to 55,055 units during the fourth quarter of 2022. Sales decreased at both FoMoCo brands – the namesake Ford brand as well as at Lincoln.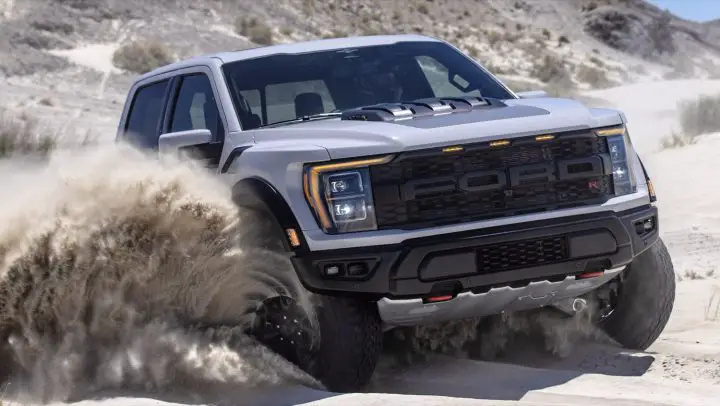 "Each year, Canadians put their trust in Ford more than any other automotive brand," said President and CEO at Ford Canada, Bev Goodman. "The most important thing is that we put the customer first in all that we do. As we launch more vehicles that get better over time with Ford Power-Up software updates, innovative features designed with direct input from our customers, and services that make lives better and easier, we remain committed to continuing to earn the trust Canadians put in Ford," he added.
Ford F-Series trucks posted strong sales in the fourth quarter, securing the popular pickup's sales leadership in Canada. Ford's fresh and extensive lineup of utilities saw sales increase by more than seven percent year-over-year, which – along with truck leadership – helped strengthen Ford's position as the country's best-selling brand.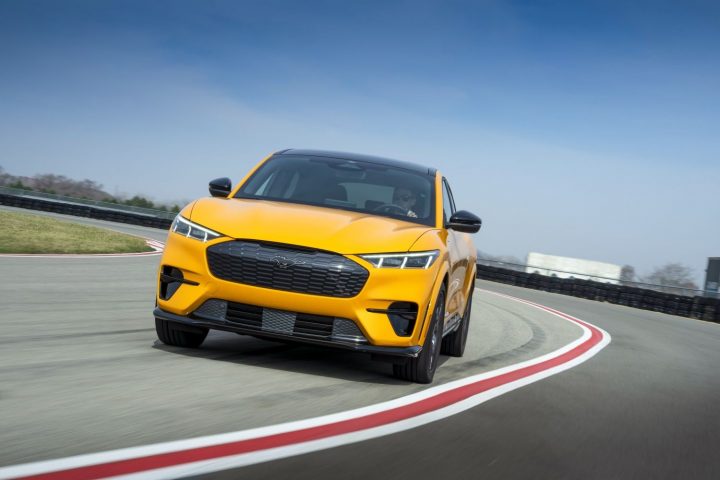 FoMoCo Canada Sales Notes – Q4 2022
Sale types:
Brand & Model Sales
Ford sales decreased 8.67 percent to 53,523 units:
Lincoln sales decreased 27.77 percent to 1,532 units:
During the complete 2022 calendar year, Ford Motor Company Canada sales decreased one percent to 240,730 units.
Sales Results - Q4 2022 - Canada - Ford
| MODEL | Q4 2022 / Q4 2021 | Q4 2022 | Q4 2021 | YTD 2022 / YTD 2021 | YTD 2022 | YTD 2021 |
| --- | --- | --- | --- | --- | --- | --- |
| BRONCO | -30.34% | 1,908 | 2,739 | +138.61% | 10,167 | 4,261 |
| BRONCO SPORT | -56.07% | 2,263 | 5,151 | +7.79% | 11,958 | 11,094 |
| E-SERIES | +59.87% | 1,303 | 815 | +6.77% | 3,562 | 3,336 |
| ECOSPORT | +82.29% | 1,081 | 593 | +2.36% | 3,036 | 2,966 |
| EDGE | -33.65% | 2,289 | 3,450 | +11.69% | 13,213 | 11,830 |
| ESCAPE | -20.53% | 4,048 | 5,094 | -8.14% | 23,848 | 25,960 |
| EXPEDITION | -17.18% | 805 | 972 | -27.89% | 3,516 | 4,876 |
| EXPLORER | -27.50% | 2,940 | 4,055 | -3.80% | 15,766 | 16,388 |
| F-SERIES | +8.74% | 30,426 | 27,980 | -1.44% | 114,729 | 116,401 |
| GT | -33.00% | 2 | 3 | -13.33% | 13 | 15 |
| HEAVY TRUCKS | * | 214 | * | * | 405 | 0 |
| MAVERICK | -44.37% | 835 | 1,501 | +370.15% | 7,071 | 1,504 |
| MUSTANG | +26.35% | 561 | 444 | -9.85% | 3,808 | 4,224 |
| MUSTANG MACH-E | +34.91% | 1,484 | 1,100 | +38.97% | 6,048 | 4,352 |
| RANGER | -62.85% | 726 | 1,954 | -63.23% | 4,119 | 11,201 |
| TRANSIT | +13.39% | 2,541 | 2,241 | -25.43% | 10,685 | 14,328 |
| TRANSIT CONNECT | -78.16% | 97 | 444 | -48.50% | 1,170 | 2,272 |
| FORD TOTAL | -8.67% | 53,523 | 58,601 | -1.19% | 233,114 | 235,915 |
Sales Results - Q4 2022 - Canada - Lincoln
| MODEL | Q4 2022 / Q4 2021 | Q4 2022 | Q4 2021 | YTD 2022 / YTD 2021 | YTD 2022 | YTD 2021 |
| --- | --- | --- | --- | --- | --- | --- |
| AVIATOR | -48.33% | 357 | 691 | -12.58% | 1,786 | 2,043 |
| CORSAIR | -19.54% | 622 | 773 | +0.08% | 2,505 | 2,503 |
| NAUTILUS | +8.97% | 352 | 323 | +33.85% | 2,175 | 1,625 |
| NAVIGATOR | -38.53% | 201 | 327 | -12.28% | 1,150 | 1,311 |
| LINCOLN TOTAL | -27.77% | 1,532 | 2,121 | +1.12% | 7,616 | 7,532 |
Sales Results - Q4 2022 - Canada - FMC Totals
| BRAND | Q4 2022 / Q4 2021 | Q4 2022 | Q4 2021 | YTD 2022 / YTD 2021 | YTD 2022 | YTD 2021 |
| --- | --- | --- | --- | --- | --- | --- |
| FORD TOTAL | -8.67% | 53,523 | 58,601 | -1.19% | 233,114 | 235,915 |
| LINCOLN TOTAL | -27.77% | 1,532 | 2,121 | +1.12% | 7,616 | 7,532 |
| FMC CANADA TOTAL | -9.33% | 55,055 | 60,722 | -1.12% | 240,730 | 243,447 |
About The Numbers
Further Reading & Sales Reporting