The current-gen, S550 Ford Mustang is entering its final model year before the launch of the all-new, S650 version of the iconic pony car, which has been redesigned for the 2024 model year. However, it seems as if the current model still has plenty of appeal for new car shoppers, as the Ford Mustang was among the top viewed new vehicles of 2022 according to CarGurus, joining the Ford Mustang Mach-E EV crossover, Ford Bronco SUV, and Ford Maverick compact pickup in that regard.

This information comes to us from CarGurus' 2022 Intelligence Snapshots report, which contains all sorts of interesting data. In this case, the company determined the most-viewed new vehicles on its own site throughout the year thus far, and found that the vast majority of shoppers are interested in newer models like the Ford Maverick, which topped this particular list with a "new view ratio" of more than four – a measurement that compares a vehicle's total views and inventory against the average new model.
Meanwhile, the Ford Bronco finished fourth with a new view ratio of just under three, placing it behind the Maverick, Chevy Camaro, and Corvette, but ahead of the Ford Mustang Mach-E, Genesis GV80, Genesis GV70, Toyota RAV4 Prime, Kia EV6, and Ford Mustang, which finished tenth on this particular list with a new view ratio that was just over two. It's an impressive showing for the older pony car, given how new vehicle shoppers tend to gravitate toward more current models.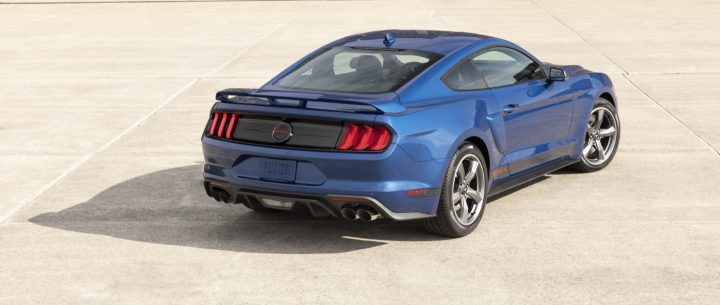 Regardless, it's also worth noting that the Mustang's chief competitor – the Chevy Camaro – was second with a new view ratio over four – an interesting development for an also-aging muscle car that has long been rumored to be discontinued at some point in the coming years. Regardless, the redesigned S650 Mustang should give the pony car a boost in terms of consumer interest when it launches this coming summer.
We'll have more insights like this to share soon, so be sure and subscribe to Ford Authority for more Ford Mustang news and comprehensive Ford news coverage.