The Ford Mustang Mach-E has proven to be a hit across the globe, eating up market share in the EV segment with each passing month. In fact, Fordwich – the smallest town in Britain – was quite literally taken over by the Mach-E not too long after its launch a couple of years ago, and now, UK buyers have more choices than most when it comes to the types of configurations they can get their Blue Oval EV crossover in, thanks to a company called Coleman Milne, which manufactures limousines and hearses.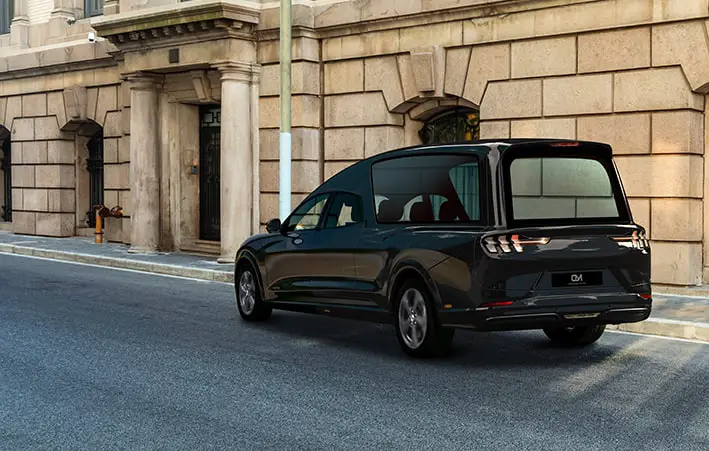 Yes, this means that companies in the European region can now purchase a Ford Mustang Mach-E limo or hearse under the new Etive range, which is named after a river in the West Scottish Highlands. Coleman Milne claims that these new vehicles are the very first full-size, all-electric offerings of their kind, and both are set to launch in left and right-hand drive configurations in the UK and Europe in the first-half of 2023.
Both the Mach-E hearse and limo can be fully customizable based on customer request, each features a 75kWh battery providing up to 200 miles of range with charging speeds of up to 115kW, and both come with Coleman Milne's three-year guarantee, a three-year Ford warranty, and an eight-year battery warranty. Otherwise, both vehicles are essentially the same as their stock counterparts, save for their additional length and the modified, taller roof present on the hearse.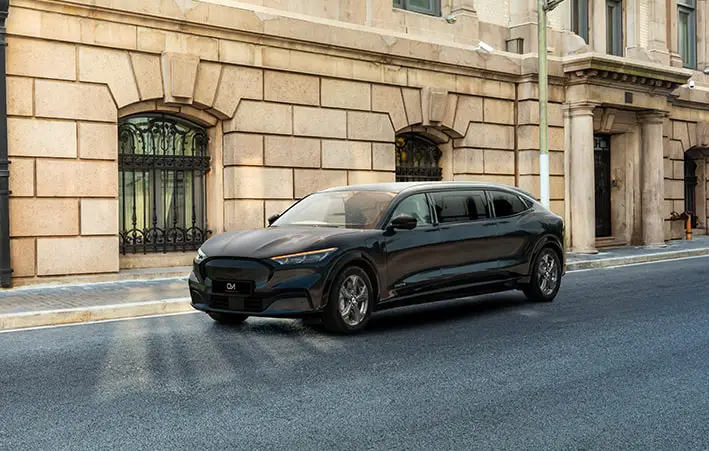 "We have long championed the electric hearse at Coleman Milne and we're proud to welcome the Etive hearse and limousine as the latest additions to our range," said Graham Clow, National Sales Director at Coleman Milne. "The excellent, longstanding relationship that we have with Ford enabled us to model the range on its Mach-E platform. The Mach-E is the perfect base for a comfortable, quiet and respectful hearse and limousine, while also providing funeral directors with all the benefits and innovations found in today's electric vehicles."
We'll have more on the Mach-E soon, so be sure and subscribe to Ford Authority for the latest Ford Mustang Mach-E news and comprehensive Ford news coverage.