As new EV shoppers are well aware, prices have skyrocketed over the past couple of years, largely due to supply chain issues and the rising costs of the raw materials needed to make batteries. This applies to the Ford F-150 Lightning, which has received multiple price jumps that have increased its cost by as much as 40 percent since its launch, as well as the Ford Mustang Mach-E, which has also been treated to more than one price hike, including a recent one for the 2023 model year, while incentives have also evaporated. On the flip side, the Mach-E's chief competitor – the Tesla Model Y – has also increased significantly in price over the past couple of years. However, this past Friday, Tesla slashed Model Y pricing by a rather large amount, meaning the Ford Mustang Mach-E is now far more expensive than its chief rival.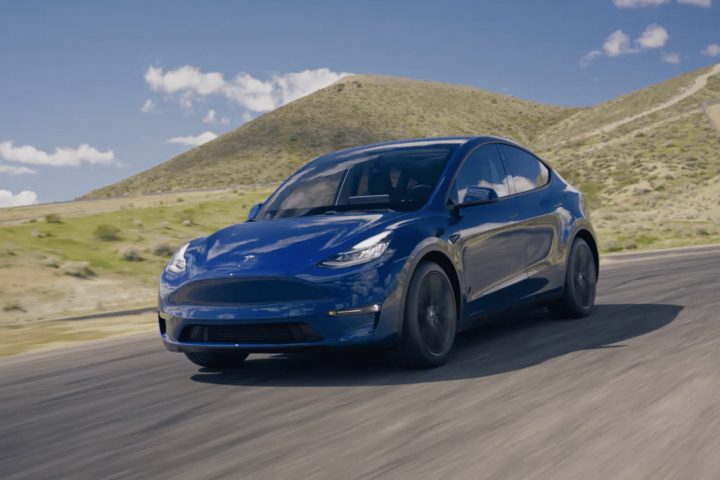 Tesla Model Y Pricing

| Model | Starting MSRP (Jan 2023) |
| --- | --- |
| Model Y Long Range | $52,990 |
| Model Y Performance | $56,990 |
Previously, the Model Y Long Range featured an MSRP of $65,990, while the Performance model started out at $69,990. However, Tesla has since slashed the price of both models by a whopping $13,000 or roughly 20 percent, bringing those numbers down to $52,990 and $56,990, respectively.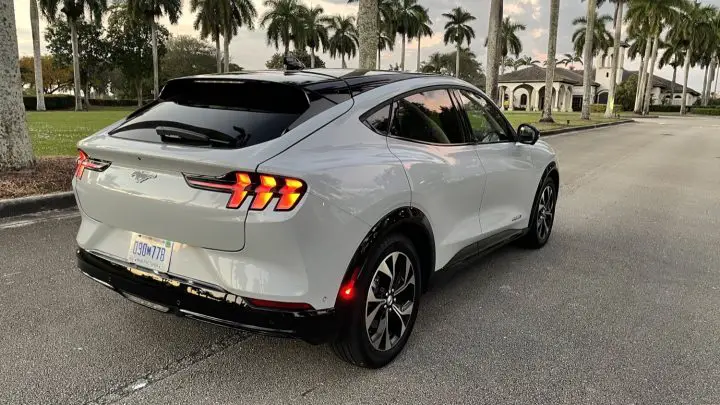 Ford Mustang Mach-E Pricing

| Trim/Option | Starting MSRP (Jan 17, 2023) |
| --- | --- |
| Select RWD Standard Range | $46,895 |
| Select AWD Standard Range | $49,595 |
| California Route 1 AWD Extended Range | $63,575 |
| Premium RWD Standard Range | $54,975 |
| Premium AWD Standard Range | $57,675 |
| GT AWD Standard Range | $69,895 |
| Extended Range Battery For Premium RWD | $8,600 |
| Destination And Delivery | $1,300 |
This leaves the Ford Mustang Mach-E with price tags that are significantly higher, though The Blue Oval's EV crossover is still available in more – and cheaper configurations – such as the Select range, which can be purchased for less than the cost of a Model Y Long Range. However, the Select also offers less range – 224 and 247 miles for the rear- and all-wheel drive variants, respectively – compared to the Model Y Long Range's rating of 330 miles.
To get close to that, Mach-E customers must opt for the pricier Premium models, which offer 290 and 310 miles of range with the extended range battery in rear- and all-wheel drive configurations, or the California Route 1, which is rated to travel 312 miles on a single charge, though each of these models costs more than the comparable Model Y. The same goes for the sporty GT, which now costs considerably more than the Model Y Performance, though it features similar performance specs (when equipped with the optional Performance Edition upgrade) and less range.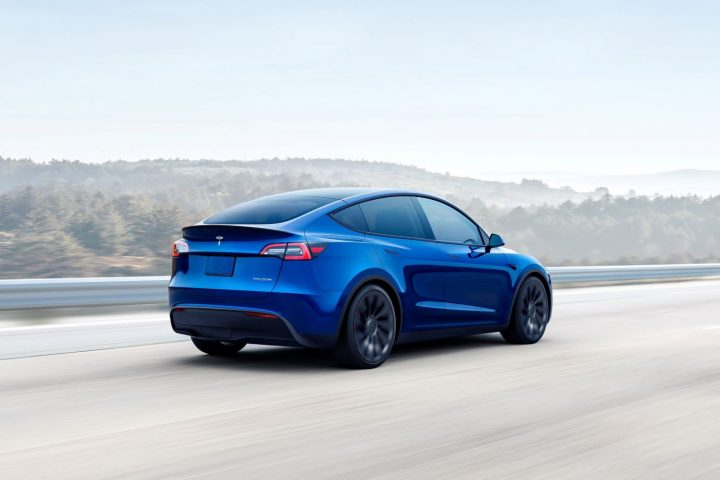 To date, the Mach-E has conquested its fair share of customers from Tesla, offering a compelling alternative to the Model Y. It's safe to assume that unless Ford follows suit and also cuts Mach-E prices, it may have an impact on that trend, though a forthcoming switch to cheaper lithium-iron phosphate batteries may help bring costs down as well.
We'll have more on everything Ford's competition is up to soon, so be sure and subscribe to Ford Authority for 24/7 Ford news coverage.