As many are well aware by now, all-electric vehicle range fluctuates for a number of reasons – including speed, grade, wind, and temperature. However, cold temperatures have a bigger impact on range than most other factors, as many have found out this winter, which is precisely why Ford recently released a guide on how to maximize efficiency when temperatures plunge. That also applies to the Ford Mustang Mach-E, which lost anywhere between 25-50 percent of its range in recent testing by Consumer Reports, depending on temperature. Now, a company called Recurrent has performed its own cold weather testing on variety of new EVs, giving us more insight into this phenomenon.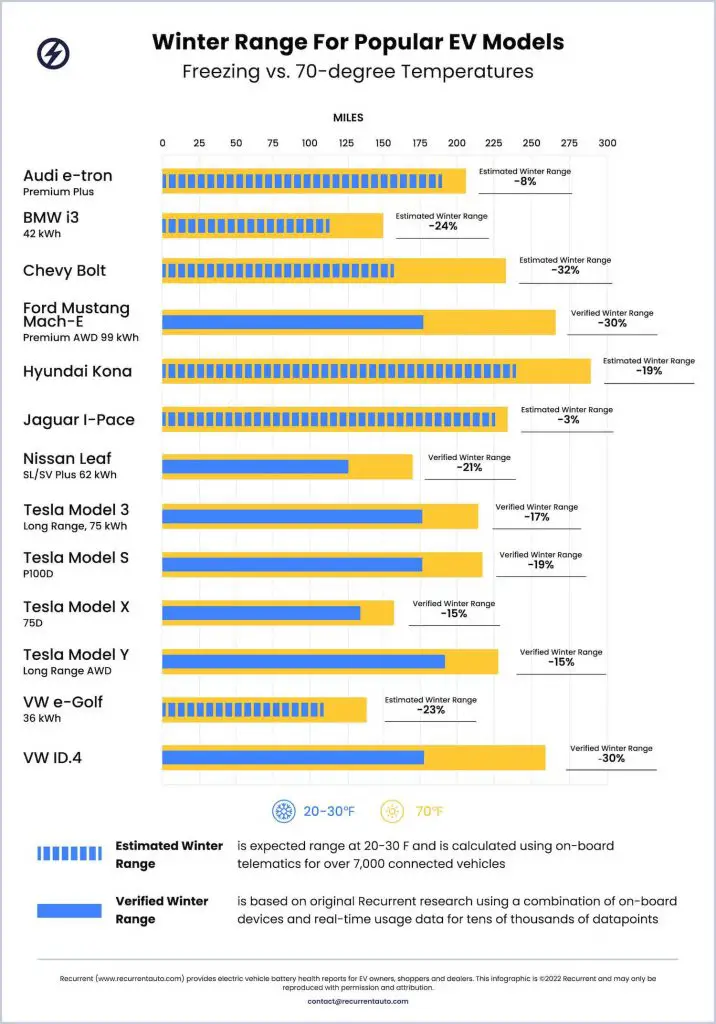 Every EV the company tested suffered some sort of decline in range during cold weather testing, but those losses also varied considerably. As for the Ford Mustang Mach-E, it lost around 30 percent of its range when driving in freezing temps between 20-30 degrees when compared to a 70-degree day – a number that Recurrent verified itself by using onboard devices and real-time usage data across tens of thousands of data points. In freezing temps, the Mach-E Premium AWD model tested returned 65 percent of its rated range, and 95 percent in warmer temps.
This tied the Mach-E with the Volkswagen ID.4 among mainstream EVs that suffered the largest range loss in freezing temperatures – a title that the Chevy Bolt claimed with a 32 percent drop – but it is worth noting that many of the other models tested here weren't verified by the company itself – rather, these range loss figures were calculated using onboard telematics for more than 7,000 connected vehicles.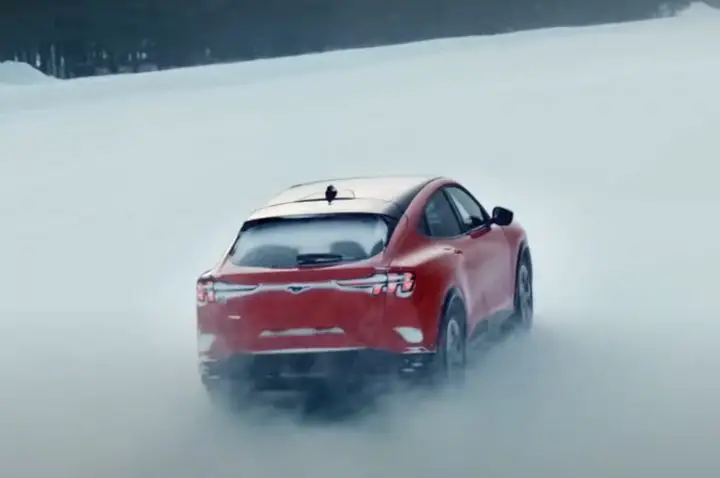 As Recurrent points out, one of the main driving factors behind this loss can be attributed to the fact that the Mach-E doesn't come equipped with a heat pump like many other EVs, and instead relies on resistance heating, which is known to have a big impact on winter range as energy must be drawn from the high voltage battery to generate heat inside the cabin.
We'll have more on the Mach-E soon, so be sure and subscribe to Ford Authority for more Mustang Mach-E news and non-stop Ford news coverage.