Ford has long enjoyed strong brand loyalty from its customers, ranking first in that category among all mainstream automakers last year, while S&P Global's loyalty data found that Ford owners were the least likely to be "one and done" buyers than any other brand last fall – or in other words, customers that purchase a Blue Oval vehicle only to later sell or trade it for one from another brand. Now, S&P Global has released its latest loyalty data, and it reveals that once again, Ford owners are the least likely to be one and done when it comes to purchasing a vehicle from the brand.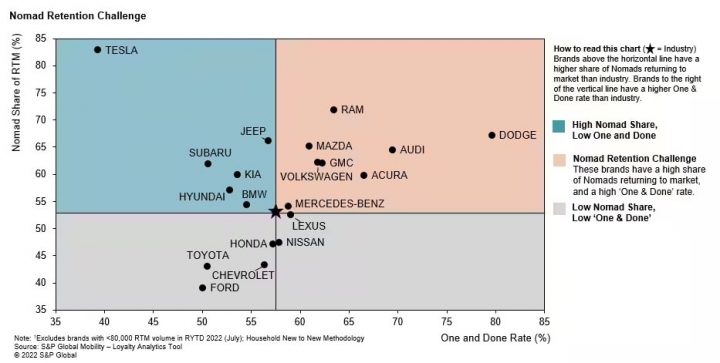 S&P defines what it calls "Nomads" as customers that are new to an automotive brand, yet leave for another brand when they return to the market to purchase another vehicle. Interestingly, more than half of these Nomads make that particular practice a habit, and continue to do so in the future. This is one of the lesser talked about factors of conquests – it's obviously desirable to attract owners of other branded vehicles to one's brand, but if they don't stick around after that, can they really be considered a conquest?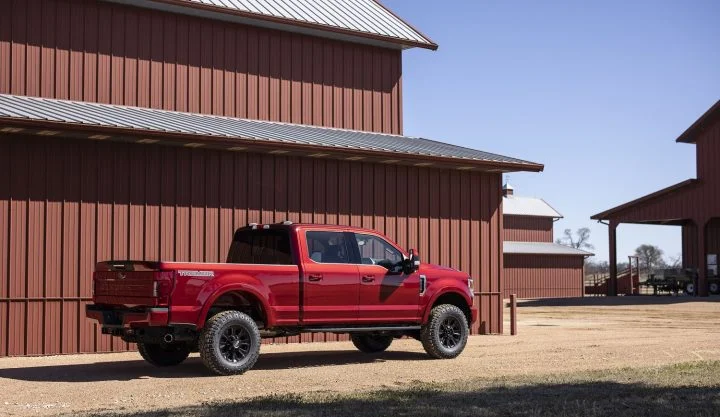 Over the past 12 months ending June 2022, a total of 58 percent of Nomads left their brand – the highest such percentage in 10 years. Regardless, Ford once again enjoyed the lowest percentage of "one and done buyers" among all automotive brands. This backs up previous data suggesting that Blue Oval owners are routinely among the most loyal in the industry. The fact that most shoppers new to the brand are sticking with it is also a good sign for the company as well, particularly in world where more and more consumers are shopping around instead of staying loyal to one brand.
We'll have more insights like this to share soon, so be sure and subscribe to Ford Authority for 24/7 Ford news coverage.