Ford has been gaining market share in the all-electric vehicle segment at a rapid rate over the past year or so, eating into its main rival – Tesla – which has seen its share decline over that same time frame. In fact, Ford became the second-largest seller of EVs in 2022, outperforming every other rival, even though it still trails Tesla by a significant margin. However, while quite a few Tesla owners have defected to other makes in recent months, that hasn't historically been the case with Ford owners – and that trend continued in the past year or so, according to new data from S&P Global Mobility.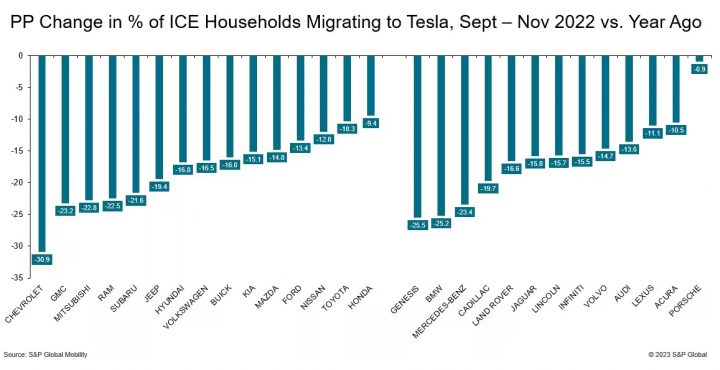 From September through November 2022 compared to the same time period in the prior year, Tesla's conquest/defection ratio declined by 2.1 points to 4.6, while the percentage of Ford owners that defected to Tesla dropped by 13.4 percent. As Ford Authority reported last October, Ford already enjoyed one of the lowest Tesla defection rates of any brand, and that percentage continues to decline.
Meanwhile, Ford EVs have proved to be conquest champs in a number of ways – as those vehicles have attracted not only owners of Tesla vehicles, but also traditional ICE rivals. Thus far, the Mach-E's biggest conquests have been the the Toyota RAV4, Honda CR-V, and Jeep Wrangler, in fact.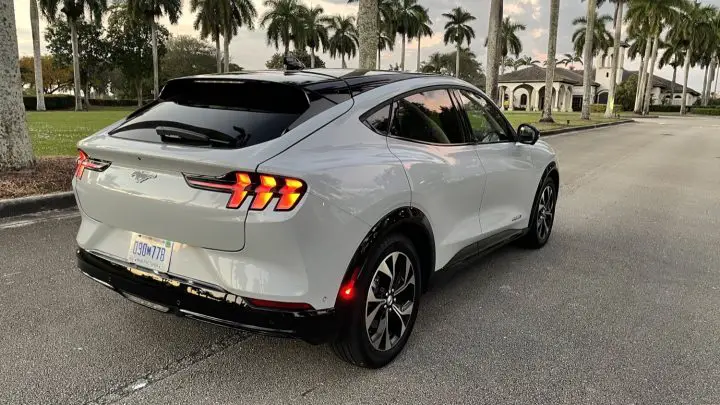 It is worth noting, however, that while Tesla recently slashed the price of its Model Y variants by a significant margin, Ford hasn't yet followed suit with the Mach-E, making the Blue Oval EV quite a bit more expensive to purchase at the moment. Whether or not The Blue Oval decides to lower the price of the EV crossover remains to be seen, but it will be interesting to see if that price gap affects this migration percentage or market share moving forward.
We'll have more insights like this to share soon, so be sure and subscribe to Ford Authority for non-stop Ford news coverage.