Ford Motor Company has filed a patent for a wearable device identification system, Ford Authority has learned.
The patent was filed on July 31st, 2017, published on January 3rd, 2023, and assigned serial number 11544811.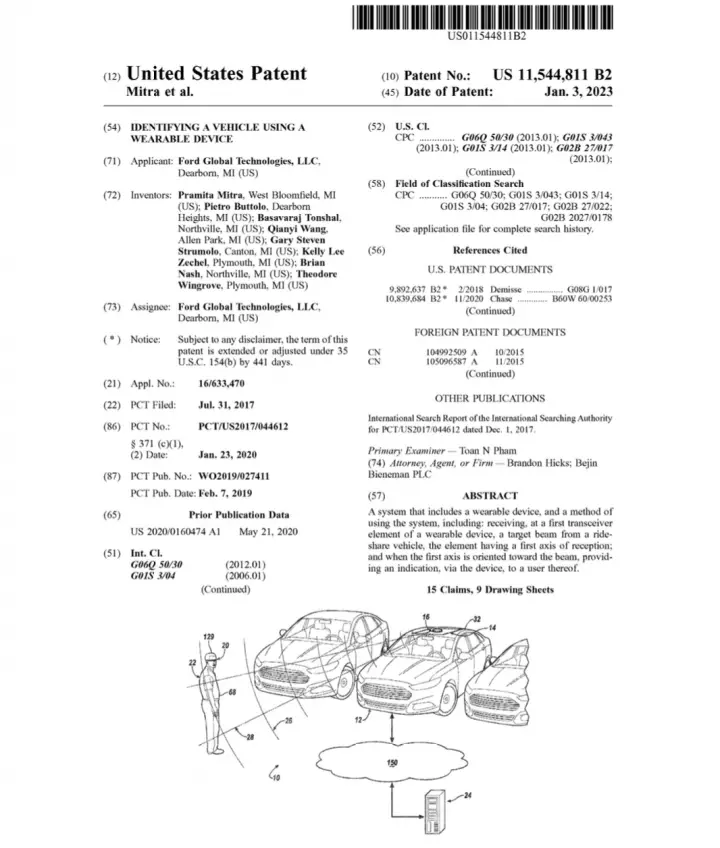 The Ford Authority Take
Ford is no stranger to using wearable devices for a number of different reasons, having previously experimented with vibrating bracelets to help enforce social-distancing for workers at its factories, as well as opening the Automotive Wearable Experience Lab to explore the possible applications of integrating smart wearable devices such as watches, glasses, and fitness bands with automotive systems. Just last month, the automaker also filed a patent for a vehicle operator identification system, and now it's expanding on that idea with this newly filed Ford patent for a wearable device identification system.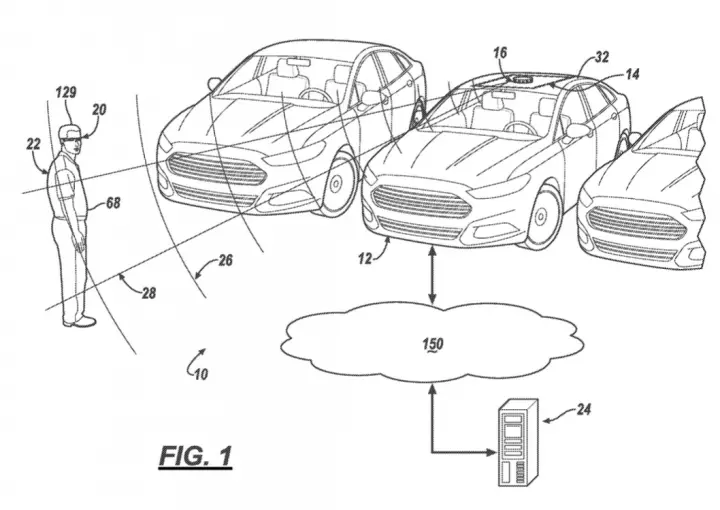 As Ford notes in the patent filing, such a device could be used for a number of reasons – such as hailing a cab or ride share vehicle – which could be done without having to raise one's hand and hoping that the driver sees them. Instead, as this Ford patent notes, the driver could receive location information from the user via a handheld electronic device such as wearable tech.
When the driver arrives, the user's special glasses – as shown in the patent drawings – would be capable of communicating with something like a smartphone and could verify that the vehicle arriving is indeed the one that they've hailed.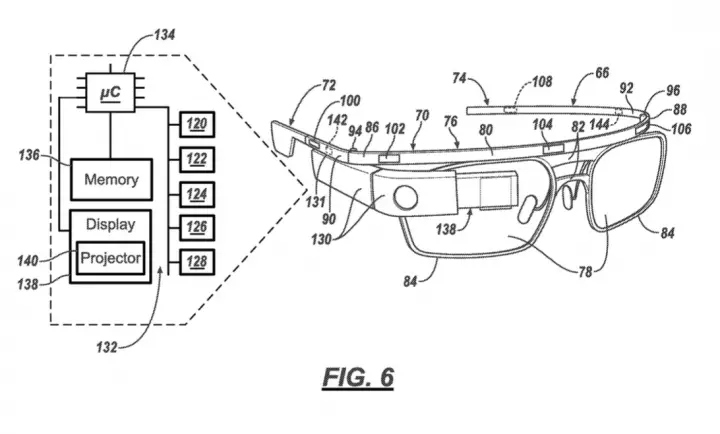 In recent years, a number of incidents have occurred where people have hailed ride share services only to learn that those are not the vehicles they requested, and in certain cases, those people have been kidnapped or even assaulted. Using the tech in this new Ford patent could certainly go a long way in preventing that from happening, in addition to other methods such as verifying the make, model, and license plate number before getting into a vehicle.
We'll have more on this and all Ford patents soon, so be sure and subscribe to Ford Authority for the latest Ford trademark news, Ford business news, and non-stop Ford news coverage.