After facing tremendous demand for the next-generation Ford Ranger following its launch, The Blue Oval has since ramped up production of the brand new mid-size pickup in an attempt to meet that demand. Regardless, thanks to various supply chain issues and even biohazard problems, customers in places like Australia are facing wait times of up to a year to take delivery of certain trim levels and variants. Thus, it's fair to wonder – will the introduction of the recently-revealed Ford Ranger Platinum have an impact on the automaker's ability to built other trims and models? According to Drive, the answer to that particular question is no.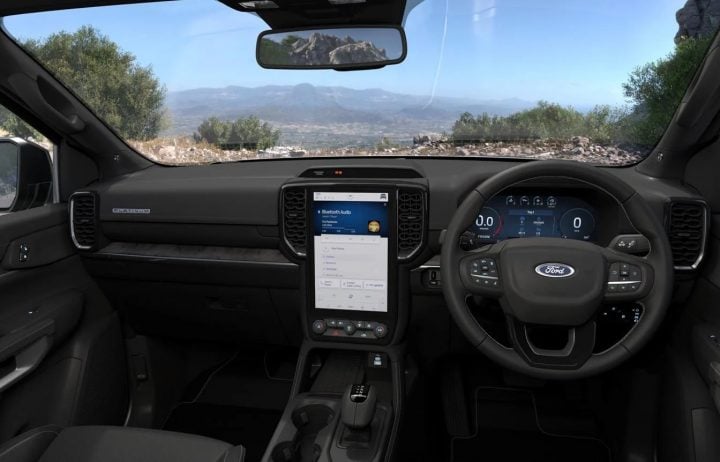 "The Ford Ranger Platinum was part of our plan from the beginning, meaning the supply of other Ranger and Everest models will not be impacted because Ranger Platinum production was always managed in addition to the existing supply of V6 diesels," a Ford spokesperson explained in a statement. "Further to this, supply of V6 Ranger variants has strengthened and will continue to strengthen in 2023, along with the volume of vehicles fitted with Premium Packs as supply of these parts continues to increase. Customer wait times do vary depending on dealer, location and specifications, so we encourage customers to talk to their dealer about what's available."
This news comes in response to customer inquiries expressing concern that Ford Ranger Platinum production might extend existing delivery delays, but that doesn't appear to be the case, thanks to the aforementioned ramp-up in production. In fact, certain configurations – such as the Rangers equipped with either the single-turbo 2.0L and twin-turbo 2.0L diesels – are in stock and ready for immediately delivery, while wait times for V6 diesel models are also reportedly improving.
As for the luxurious Ford Ranger Platinum, it's slated to enter production in Thailand this coming April, with the very first Australian deliveries set to take place in May.
We'll have more on the next-gen Ranger soon, so be sure to subscribe to Ford Authority for the latest Ford Ranger news and continuous Ford news coverage.