The value of Ford stock increased during the January 2nd, 2023 – January 6th, 2023 timeframe. Shares closed the week at $12.58, which represented an eight percent bump, or $0.95 per share rise in value, compared to the prior week's closing value of $11.63. The stock market was closed Monday in observance of the New Year holiday.
Movement & Ranges
Ford Stock Values - January 2nd - January 6th, 2023

| Date | Open | Close/Last | High | Low |
| --- | --- | --- | --- | --- |
| 01/06/2023 | $12.12 | $12.58 | $12.59 | $12.10 |
| 01/05/2023 | $12.11 | $12.25 | $12.38 | $11.88 |
| 01/04/2023 | $11.88 | $12.01 | $12.08 | $11.74 |
| 01/03/2023 | $11.82 | $11.68 | $11.92 | $11.57 |
By comparison, shares of Ford's cross-town rival – General Motors Company – increased by $2.27 per share, or just under seven percent during the same timeframe.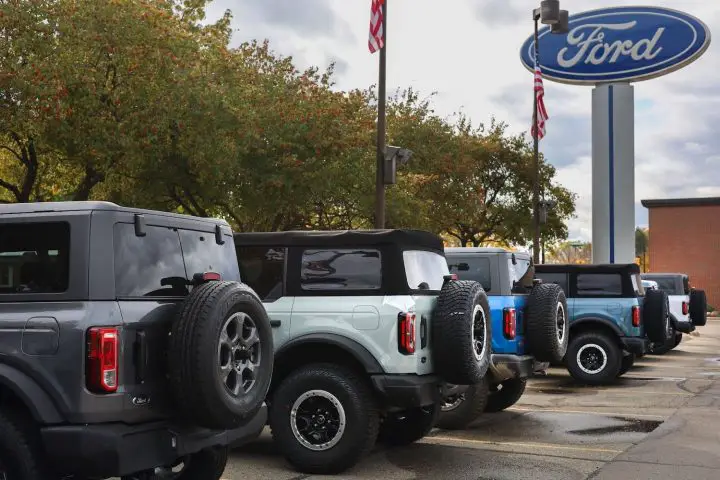 The slight rise in Ford share values during the week follows a two percent bump from last week, which in turn followed a six percent drop during the preceding five day trading period.
Ford released its December 2022 U.S. sales data during the week.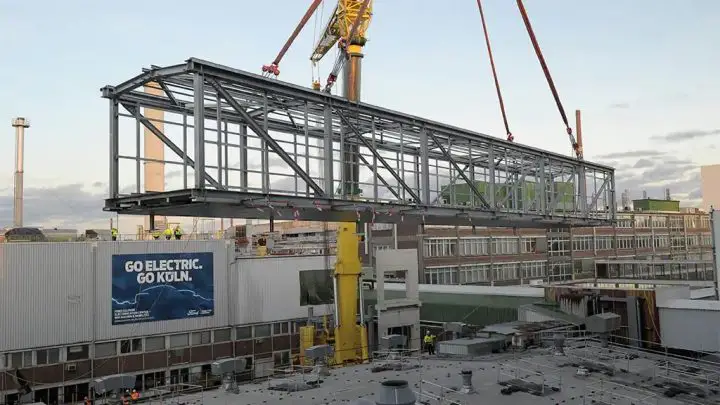 Ford CEO Jim Farley has been steadfastly outlining The Blue Oval's future since assuming the role in October 2020. The company's key goals and organizational changes include: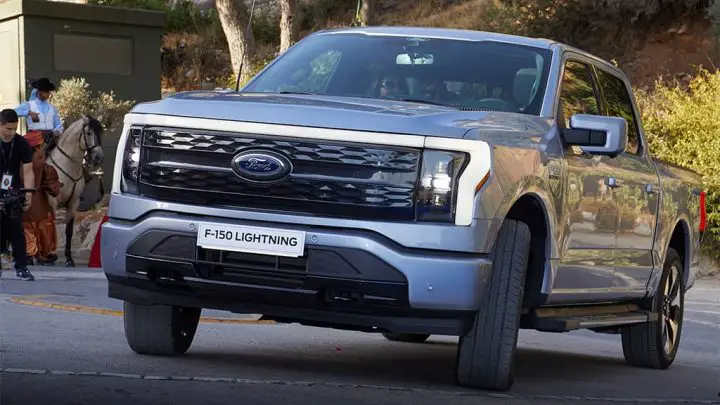 The Ford F-150 Lightning officially launched on April 26th, 2022 and is currently at the tail end of its production run. The 2023 Ford F-150 Lightning will arrive in fall 2022 with higher pricing and slightly more range. Additionally, the Maverick is still rolling out and sales have steadily increased each month it has been on the market. The compact pickup was named the 2022 North American Truck of the Year in January. The Blue Oval stopped taking orders for the pickup in January in order to focus on building customer orders. 2023 Ford Maverick order banks opened in September before rapidly closing due to overwhelming demand.
The Bronco family is also steadily rolling out to dealers and both vehicles remain hot ticket items. Ford sold over 100,000 units of the 2021 Ford Bronco Sport last year and just under 40,000 units of the 2021 Ford Bronco during the same timeframe. The Ford Bronco was named the 2022 North American SUV of the Year in January. For 2022, the Bronco range will add the Bronco Raptor and Bronco Everglades variants to its lineup. For 2023, the Bronco family adds the Heritage edition trims to their respective lineups.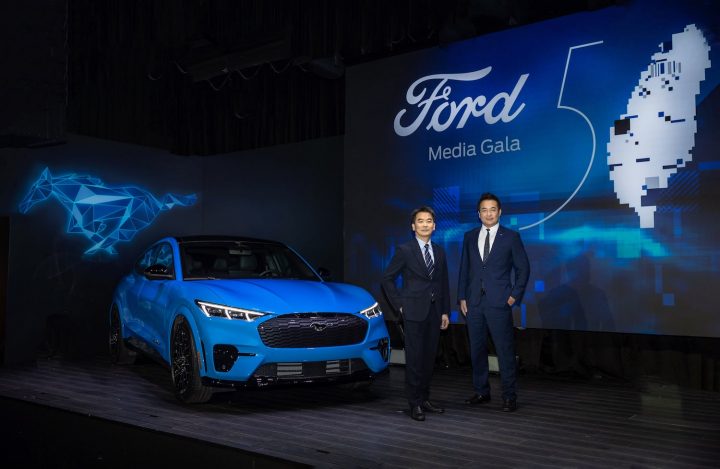 Ford is also currently working on ramping up production of the Ford Mustang Mach-E – a four-door, crossover-like hatch inspired by the legendary Mustang pony car. More than anything else, the Mustang Mach-E demonstrates that Ford isn't afraid to redefine legendary nameplates, and recreate them in new body styles and as new vehicle types.
Production of the Mach-E kicked off in late October 2020, and the model has since found a following within its home market, although sales are held back due to production constraints. Ford delivered its first three examples in December 2020 and 6,614 units in Q1 2021. Since then, the electric crossover has made steady inroads into the Scandinavian EV market, and recently became Norway's best-selling vehicle in May and July . Automotive outlets and industry experts praised the EV for its good looks, engaging driving dynamics, upscale interior, and clever engineering. Additionally, preliminary reports suggest that the vehicle is already eating into Tesla's market share, which would be a significant achievement, especially when considering the relatively short amount of time the Mach-E has been on the market. In June, the Mustang Mach-E outsold its gasoline-powered counterpart for the first time. The Mustang Mach-E notched another victory for itself in early July, when Car And Driver named the crossover its 2021 EV of the Year. It also is the most considered compact SUV in the 2021 J.D. Power APEAL study and is currently being considered for police duty in the U.S. and the U.K. The Chinese rollout officially began in late October 2021, when the first domestically produced Mach-E rolled off the assembly line. Ford stopped taking orders for all Mach-E variants in spring 2022 due to high demand, although the company is currently working to boost output to 200,000 units annually by 2024. For 2023, the Mach-E gets higher prices as a result of raw materials becoming more expensive. The company celebrated the 150,000 production milestone for the electric crossover in November 2022.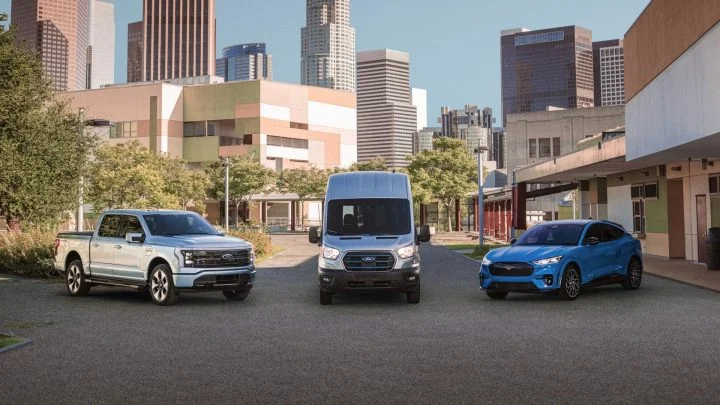 The Ford Mustang Mach-E represents one part of a multi-faceted blade Ford hopes will increase its North American market share this year and beyond, as the company has essentially fully transitioned away from sedans and passenger vehicles towards utility vehicles, trucks, and electrified models. That said, all of the aforementioned models have a significant amount of potential to resonate with car shoppers, and their reception will almost certainly continue impact the value of Ford stock, although supply chain issues and factors outside of The Blue Oval's control appear to be guiding its valuation at the moment.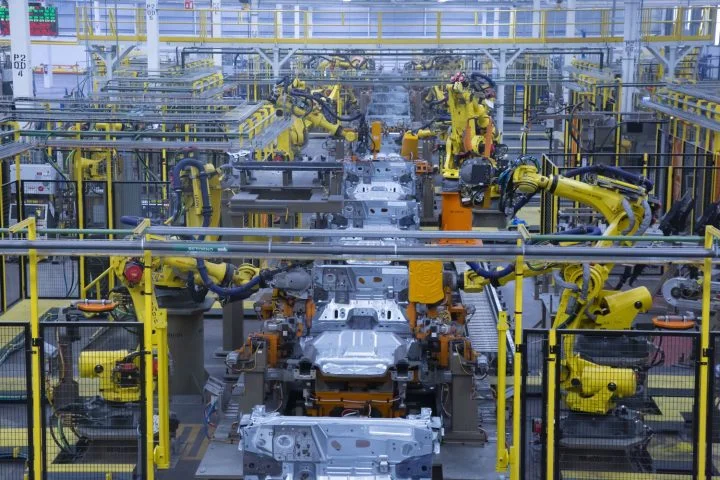 The Blue Oval has been disproportionately impacted by the ongoing chip shortage, which is expected to continue through at least the first half of 2022, if not longer. Ford CEO Jim Farley believes the shortage will persist through 2023. Pandemic related supply chains woes and the Russian invasion of the Ukraine, which also caused supply chain issues, undoubtedly contributed to the value of Ford stock dropping as well. Additionally, the stock market contracted after the Federal Reserve indicated it would once again increase interest rates this year to combat inflation.
Outside of North America, Ford faces substantial challenges. India and South America continue to take a heavy toll on the company's financial well-being. Ford Credit is currently winding down operations in both regions, and the automaker has been forced to spend a considerable amount of cash in South America as it begins to shutter several of its assembly plants in Brazil. Ford officially announced its intention to shutter two assembly plants in India in September 2021 after noting that it had lost $2 billion in the country over the past 10 years.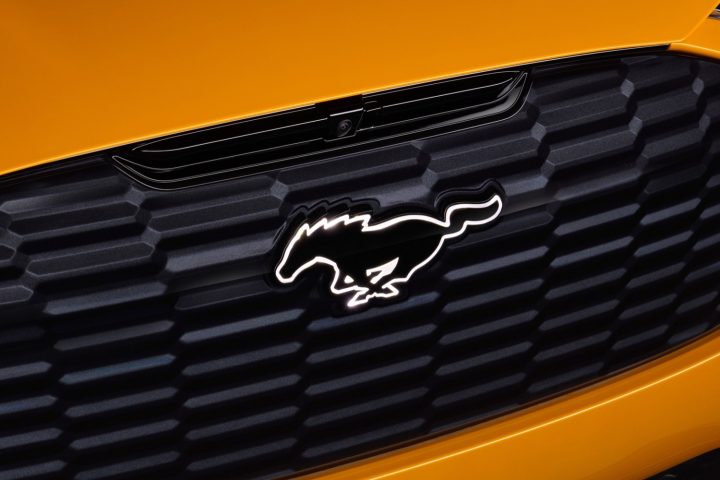 Ford Stock Value Micro Factors
There have been several high-profile personnel changes at Ford recently. The company has added Steven Crowley and Jon Huntsman, two former political operatives, to its executive roster, and both individuals will be instrumental in tweaking the company's relationship with the federal government going forward. There has been one major departure from the automaker as well, with Ken Washington recently announcing his intention to work for online retailer Amazon. However, Ford recently poached an Amazon executive away from the company, in an interesting turn of events. Another recent personnel involved the hiring of Doug Power, who has been named vice president of corporate development, a newly created position. In January 2022, The Blue Oval recruited Martin Sander to join Ford Europe as head of its passenger vehicle division, which represented another minor coup of sorts, as he came from Audi. Alan Clarke, a prominent Tesla engineer, joined Ford in January 2021.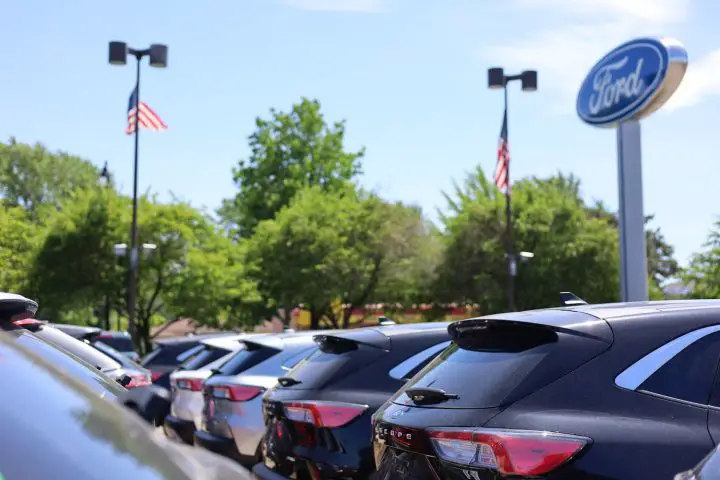 Stock Performance Year-To-Date
Ford Stock Values - January - December 2023

| Month | Opening Value |
| --- | --- |
| January 3rd | $11.82 |
Ford share values have dropped substantially since the first day of trading in January 2022, dropping 41 percent, or $8.69 per share, as of this writing. The supply chain crisis, microchip shortage, and macroeconomic concerns about the state of the U.S. economy has clearly rattled investors, which in turn has impacted the value of Ford stock, despite the company's best efforts to be transparent about its future plans.
We'll be here to report the latest developments about Ford stock, so be sure to subscribe to Ford Authority for ongoing Ford stock news and around-the-clock Ford news coverage.