Ford website satisfaction ranked above the industry average on J.D. Power's summer 2022 U.S. Manufacturer Website Evaluation Study, though it dropped a bit from the summer 2021 rankings, earning a score of 711 versus 725 out of 1,000 possible points. The semiannual report measures the usefulness of automotive manufacturer websites during the process of shopping for a new vehicle by examining four key measures – information/content, visual appeal, navigation, and speed. Now, J.D. Power has released the the winter 2023 version of this same study, and it reveals that Ford website satisfaction has suffered significantly in recent months.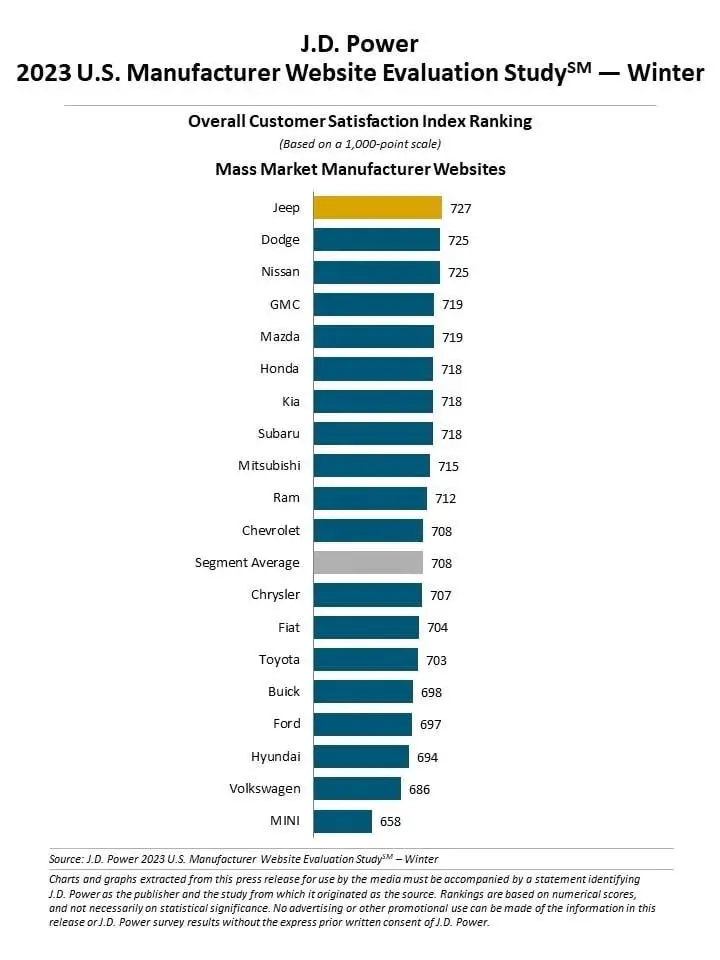 This time around, Ford website satisfaction dropped to 697 out of 1,000 possible points, which ranks it not only below the mass market segment average of 708, but also a number of its competitors including Jeep (727), Dodge (725), Nissan (725), GMC (719), Mazda (719), Honda (718), Kia (718), Subaru (718), Mitsubishi (715), Ram (712), Chevrolet (708), Chrysler (707), Fiat (704), Toyota (703), and Buick (698), though it did beat out Hyundai (694), Volkswagen (686), and Mini (658).
Overall, the mass market average rose three points versus the summer 2022 version of this same study. This is notable because consumers relying on auto manufacturer websites more than ever, and according to J.D. Power, when shoppers use certain tools – specifically, the build and price, vehicle compare, 360-degree viewer, and payment/lease calculator – the likelihood that the shopper will  consider the brand increases by 11 percentage points.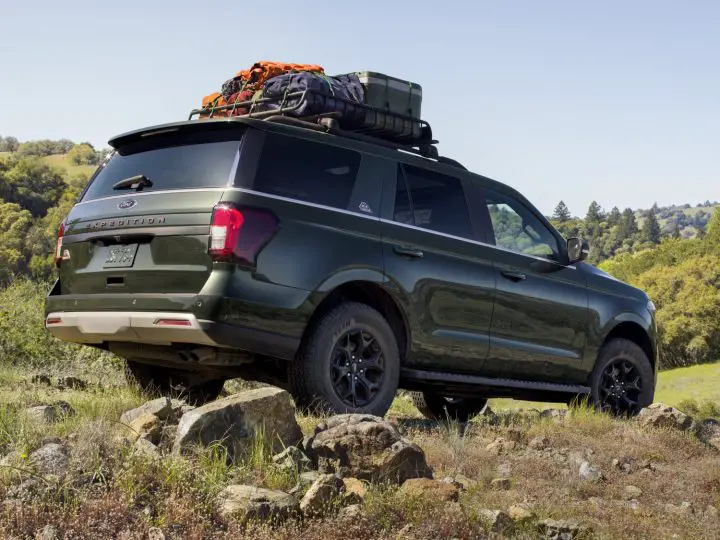 The winter 2023 version of the U.S. Manufacturer Website Evaluation Study is based on the responses of 10,487 new-vehicle shoppers who indicate they will be in the market for a new vehicle within the next 24 months. The study was fielded in October-November 2022.
"In today's shopping environment, manufacturer websites must have a robust set of tools for shoppers to use," said Jon Sundberg, director of digital solutions at J.D. Power. "Not only is it important to have the tools, they also need to be easily discoverable, well-designed and intuitive to use to significantly drive brand consideration."
We'll have more insights like this to share soon, so be sure and subscribe to Ford Authority for 24/7 Ford news coverage.