Benchmarking is a common practice in the automotive world, as automakers routinely purchase vehicles made by their rivals to get a closer look at what makes them tick. Competition is and always has been fierce in this particular industry, particularly between two long-time rivals such as Ford and General Motors, which have been doing battle for over a century now. As such, Ford Authority has spotted GM benchmarking a host of Blue Oval vehicles in recent months, including the Ford Mustang Mach-E EV crossover, Ford F-150 Raptor pickup, and the all-electric Ford F-150 Lighting. Now, sources have told Ford Authority that GM is also benchmarking the Ford Maverick, too.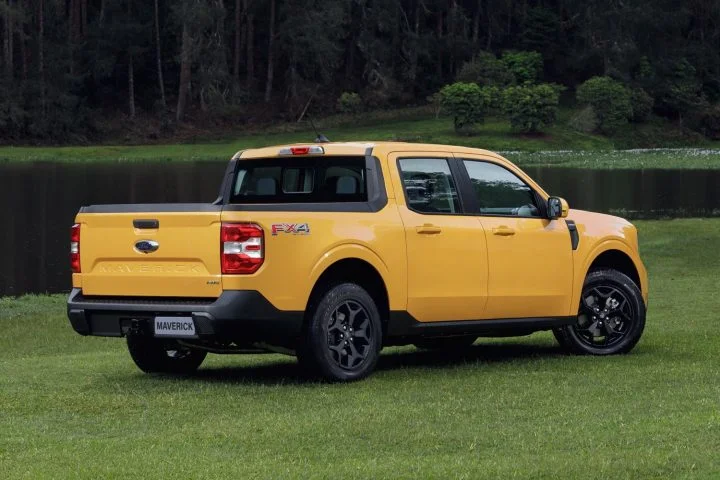 The fact that GM is taking a closer look at the Ford Maverick is notable for a number of reasons – chiefly, the fact that FoMoCo's cross-town rival doesn't currently have a compact pickup in its U.S. lineup, nor does it seem as if it will anytime soon. As of now, as far as we know, GM does not have plans to compete directly against the Ford Maverick with its own product, but it does offer something similar in other markets – the Chevy Montana.
Revealed just last month, the Chevy Montana is the first compact unibody pickup in the automaker's long history, but like the Hyundai Santa Cruz, is more of a crossover/pickup hybrid than an actual pickup. The Montana rides on an extended variant of the GEM platform, combining a crew cab body with a Blazer-inspired front end and a small cargo bed out back.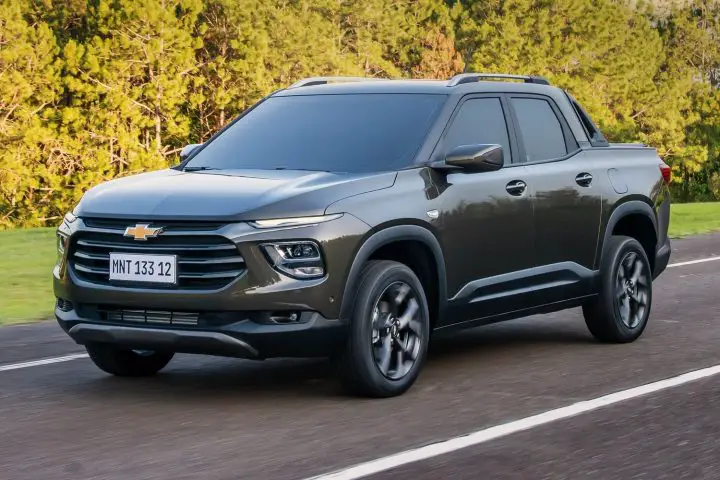 The bed is what truly separates the Montana from the Maverick, however, as it's rather short. Though GM hasn't said how long the bed is, it did reveal that it offers up 30.87 cubic-feet of capacity, and it's clearly shorter than the Maverick's 54.4-inch long unit. Regardless, the Montana is scheduled to launch in Brazil next month, and will also be sold in Mexico in the second half of the year.
We'll have more on everything Ford's competition is up to soon, so be sure and subscribe to Ford Authority for non-stop Ford news coverage.