Aside from the typical auction featuring an entire vehicle, we've also seen our fair share of collectibles and parts go up for grabs in recent months, including a pair of engines – the supercharged Ford 5.4L V8 powerplant from an S197-gen Ford Mustang Shelby GT500, as well as another supercharged 5.4L V8, this time a display piece from the 2005-2006 Ford GT. Now, this very interesting illuminated Ford RS Cosworth sign is up for auction at Bring a Trailer, presenting fans of that iconic model with a pretty cool and enticing piece of memorabilia.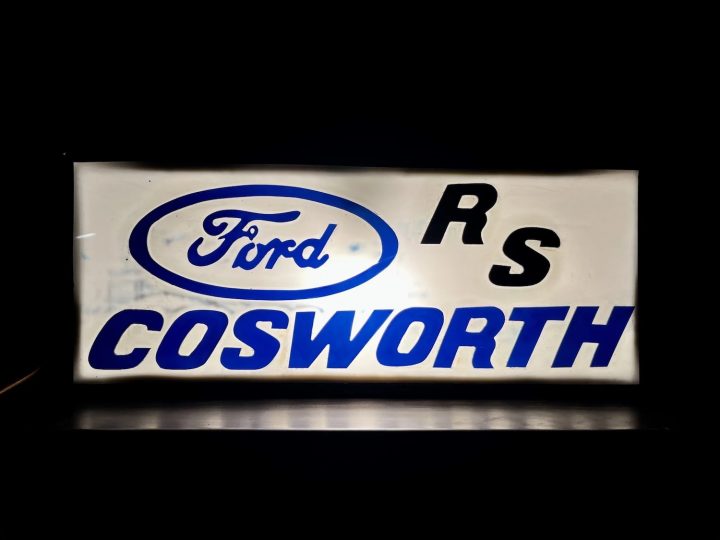 We see actual Ford RS Cosworth models hit the auction block on a regular basis, including this 1995 model featured on the TV show Wheeler Dealers, as well as this 1989 example that surfaced for sale nearly two years ago. However, this illuminated Ford RS Cosworth sign figures to sell for far less money than the actual vehicles that the name graced during those two companies' storied relationship in the UK decades ago.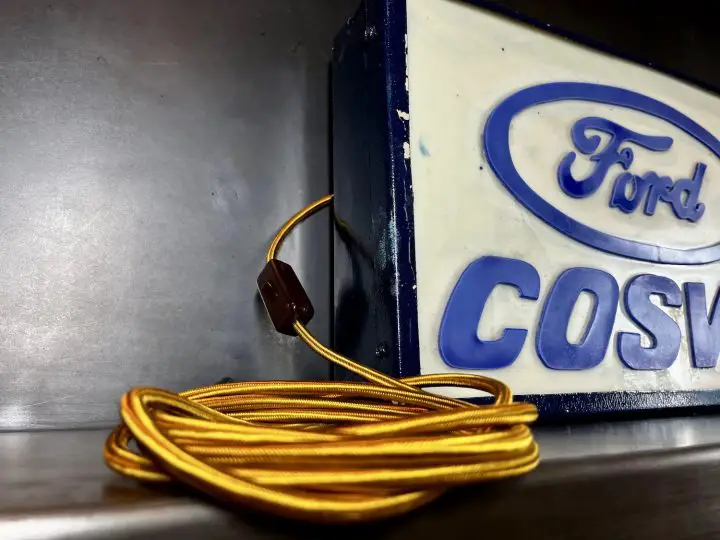 The sign was reportedly manufactured in the UK, measures in at around 30 inches long, 12 inches wide, and four inches deep, and features a white translucent face with blue and black lettering, as well as a painted blue steel enclosure, and it lights up via a set of internal incandescent bulbs. When the seller acquired the sign last year, they also converted it to U.S.-spec 120-volt circuitry, to boot.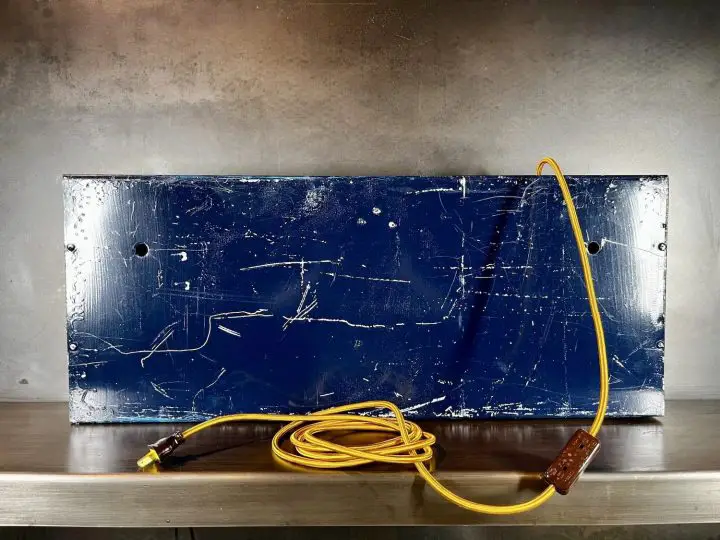 There are mounting holes in the back of the sign so that it can be hung up in someone's garage or Blue Oval-themed room, while the top-mounted power cord has been replaced with a cloth-wrapped US-spec wall plug with an inline switch. The sign isn't in perfect condition and has some blemishes and patina, but truthfully, that only makes it cooler in our book, and we think it would look awesome hanging on the wall of our own garage.
We'll have more cool auction finds like this to share soon, so be sure and subscribe to Ford Authority for non-stop Ford news coverage.