As Ford Authority reported last April, a recent study found that more than one-third of new vehicle shoppers were fine with ordering their next ride rather than purchasing one from a dealer lot, which is good news for Ford, in particular, as the automaker continues to shift toward more of a build-to-order business model. Meanwhile, Ford's retail orders rose sharply in 2022, posting a 69.6 increase year-over-year and coming in at a whopping 329,000 units. Now, a new study from S&P Global has found that even more U.S. car buyers, specifically, have warmed up to the idea of ordering their next new vehicle, too.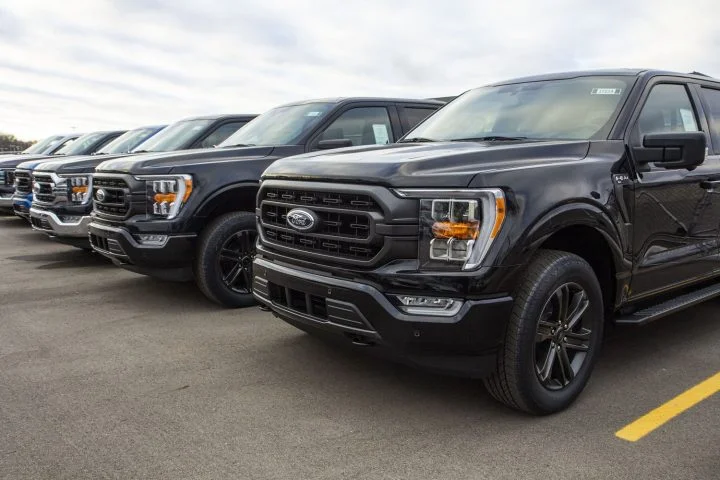 This data comes from S&P's most recent Vehicle Buyer Journey survey, which contains the responses of 1,450 consumers in the U.S. over the past 12 months. It found that 56 percent of American-based car buyers would be willing to wait more than one month for the delivery of an ordered vehicle, while 30 percent would be willing to wait more than three months. Additionally, most surveyed consumers indicated that they prefer to complete this process online – 60 percent – while 76 percent were willing to select a dealership further away from their homes if the retailer allowed for more online purchase and/or comparison options.
Though this marks a significant change in the way consumers want to purchase their next new vehicle, some things can't be entirely replaced, it seems – including the good old fashioned test drive, which 82 percent of respondents said they want to complete before purchasing a vehicle. However, most would prefer to complete that test drive at their home or office, rather than a dealership. Ultimately, as S&P Global points out, much of this shift in consumer behavior stems from the pandemic.
"We have seen that COVID-19 has changed consumer behavior. The key is what the lasting changes will be," said Treffen White, director of consulting for S&P Global Mobility. "The dealer network of the past is not necessarily the network the industry will need for the future. Having the right digital tools will be more important than the size or appearance of the showroom. And this will impact how OEMs plan their physical locations for dealerships."
We'll have more on retail order trends soon, so be sure and subscribe to Ford Authority for comprehensive Ford news coverage.