Since its launch, the next-generation Ford Ranger has faced tremendous demand in the select markets where the new mid-size pickup is already on sale, including Australia, where customers face wait times of up to a year, depending on spec. Ford has since ramped up production of the new Ranger to meet that demand, but those efforts have been further hampered by everything from biohazard concerns to a handful of quality issues, most of which have since been resolved by the automaker. Now, however, some next-generation Ford Ranger owners are once again dealing with problems so severe that they prompted The Blue Oval to replace a total of nine examples of the pickup so far, according to Drive.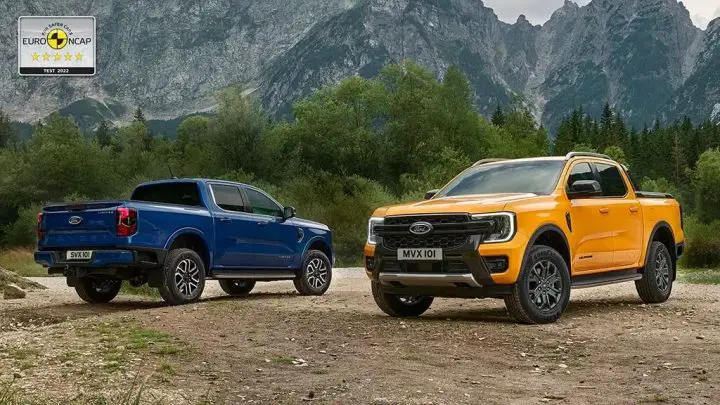 The move comes after the owners of a new Ford Ranger XLT and Wildtrak wound up appearing on a local news station segment to air their grievances. In both cases, the pickups broke down on multiple occasions after the owners took delivery, and both faced long wait times to fix those issues.
According to the report, the owners of those Ranger pickups experienced problems ranging from warning messages on the dash to blank digital instrument clusters, along with various mechanical and electrical issues, all of which occurred during the first few months of ownership. In one case, the truck's driver-assist features failed, prompting the truck to brake hard while traveling down the highway at speed. Regardless, even though it wasn't required to replace these vehicles under Australian law in some cases, Ford notes that it's working to take care of owners affected by these problems.
"Of the 25,587 next-generation Ford Rangers that have been sold since launch (July 2022), we have replaced nine vehicles where cases have not been able to be resolved, or where there have been unreasonable delays in carrying out repairs," the automaker said in a statement. "We take our responsibility to treating our customers properly and our obligations under Australian Consumer Law seriously. Where we have had cases that have taken longer than is reasonable or we were not able to resolve to our customer's satisfaction, we have offered to replace vehicles."
We'll have more on the next-gen Ford Ranger soon, so subscribe to Ford Authority for the latest Ford Ranger news, and continuous Ford news coverage.