Since its launch in Europe back in 2020, the Ford Explorer PHEV has proven to be a popular offering in that particular region, as well as a capable one that's been everywhere from the world's largest climbing tower in Norway to serving on that same country's police force. Now, the Ford Explorer PHEV has been tasked with a new job – providing emergency medical services for those that live in remote locations in Norway, too.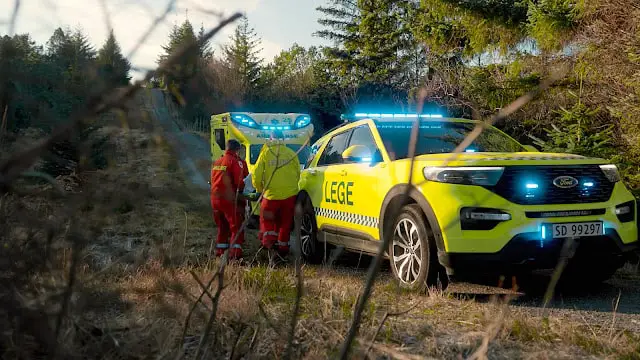 The Ford Explorer PHEV Rapid Response Vehicle is used by the the Helse Fonna Hospital Trust based in the North Sea coastal city of Haugesund, Norway, serving an area with 180,000 inhabitants where an air ambulance is a limited resource. The electrified crossover handles that rugged terrain with ease, it seems, providing rapid response intensive care interventions that support 10 ambulance stations and three hospitals in the region.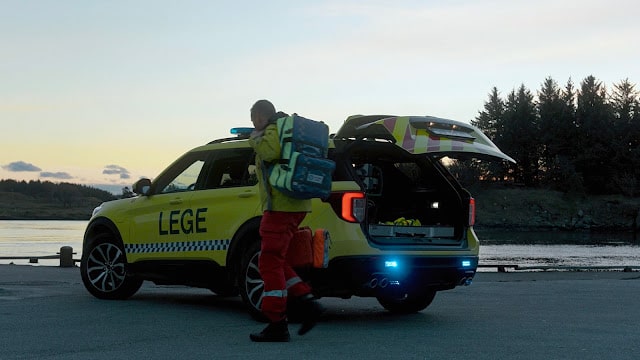 "Every moment counts in an emergency," said Erik Emberland Andersen, a specialist paramedic for the Helse Fonna Hospital Trust. "The Explorer is an addition to the normal ambulances, but the special thing about this car is we have a doctor onboard and that is an anesthesiologist that normally works in the operating theatre and a specialist paramedic that is trained in anesthesiology and intensive care medicine."
As Anderson points out, helping folks that are suffering from medical emergencies in remote locations isn't always about speed – it's more about making their way through traffic in a way that's both safe and quick. "We have to focus on smooth driving and also safe driving," he said. That much is on clear display in this video, when Anderson and his team respond to a person suffering from cardiac arrest. The team was able to get them breathing again before transporting them to the hospital safely, which is a job that the electrified Explorer PHEV is quite adept at doing.
We'll have more on the Explorer PHEV soon, so be sure and subscribe to Ford Authority for more Ford Explorer news and non-stop Ford news coverage.