The Petersen Automotive Museum in Los Angeles, California is a true enthusiast's dream, a place filled with all sorts of cool vehicles – whether they be concepts, rare one-offs, newer prototypes, movie/TV stars, and just about everything else in between. Petersen constantly rotates out its selection as well, which recently included the 2001 Lincoln MK9 Concept and 2017 Ford Bronco RTR racer piloted by Vaughn Gittin Jr. The Petersen is also where Ford Authority recently came across the Bond In Motion exhibit, which included the 1969 Mercury Cougar XR-7 convertible that starred in the 1969 James Bond film On Her Majesty's Secret Service, as well as this 1971 Ford Mustang Mach 1 from the 1971 flick Diamonds are Forever.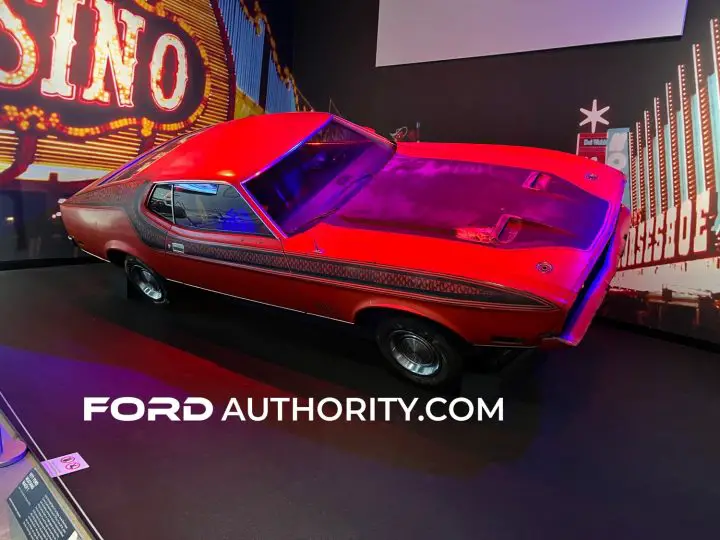 The Bond In Motion exhibit was created in collaboration with EON Productions and The Ian Fleming Foundation (named for the author and Bond creator), and was the very first in the U.S. to feature original vehicles from the James Bond film franchise. In terms of timing, the exhibit celebrated the 60th anniversary of the 007 films in general, as the very first – Dr. No – was released in 1962.
Like the aforementioned Cougar, this special 1971 Ford Mustang Mach 1 movie star was on loan to the Petersen from The Ian Fleming Foundation. It was famously driven in Diamonds are Forever by Sean Connery – who played the British spy a grand total of seven times over the years. The pony car was part of an iconic scene as it sped along under the bright lights of Las Vegas' Fremont Street with diamond courier Tiffany Case (played by Jill St. John) riding shotgun, with police in hot pursuit.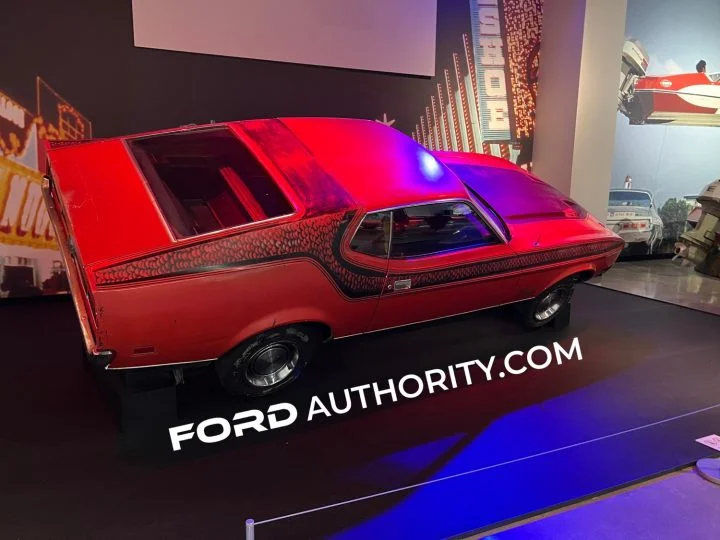 That memorable chase weaved through various parking lots before the Mustang headed down an alley on two wheels, but in real life, it was one of three cars modified for the movie, a process that involved ditching the original 351 V8 and replacing it with Ford's 429 cubic-inch V8 to make it more suitable for high-speed stunt work. That swap worked like a charm, and today, the vintage Mach 1 is still one of the more famous Bond movie cars in a long line of them.
We'll have more cool movie cars like this to share soon, so be sure and subscribe to Ford Authority for more Ford Mustang news and non-stop Ford news coverage.