Back in March 2021, The Blue Oval showed off a feature that it called the "Ford Smart Mirror," which looks exactly like a regular rearview mirror but is actually a high-definition screen that clearly displays a panoramic view behind the vehicle. The idea – like other types of digital rearview mirrors – is to help drivers better spot cyclists, pedestrians, and other vehicles that may be behind them, even when windowless rear doors or partitions are in the way. However, this feature was only made available on European Ford Transit models – not its American counterpart when it launched. Regardless, as Ford Authority reported last July, the 2023 Ford Transit was set to gain this digital rearview mirror feature, and now, it has.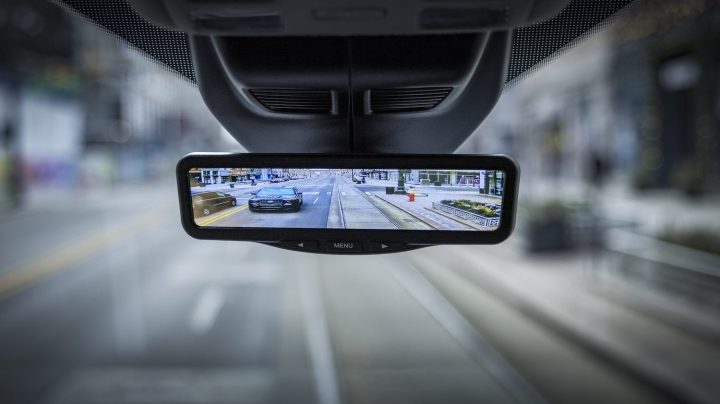 The digital rearview mirror is available as an option on both the 2023 Ford Transit and E-Transit, except for Chassis Cab, Cutaway, Transit Trail, and Low Roof models. The mirror features a high-definition monitor that displays a panoramic view of the area behind the van, allowing drivers to spot cyclists, pedestrians, and other vehicles, even when a bulkhead, cargo, passengers, or windowless rear doors are in the way – which is quite common in the commercial van.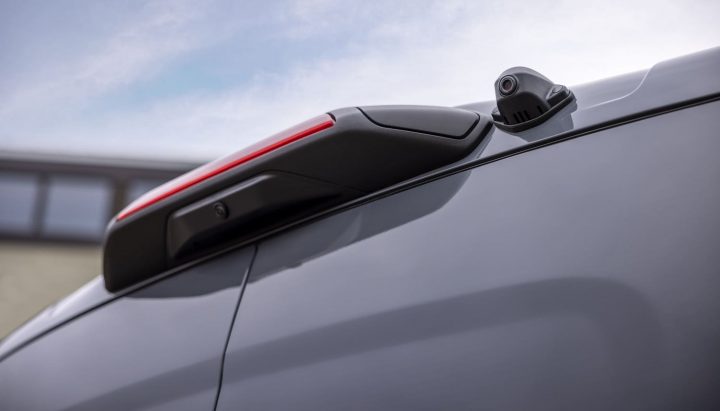 The digital unit simply goes where the regular rearview mirror would normally be located, but provides the driver with an improved panoramic view of what's behind the vehicle. The mirror also features adjustable brightness and angle control, so the driver can adjust it for the perfect view in any situation. We're beginning to see more and more digital rearview mirrors like this one pop up in production vehicles, as their benefits are obvious.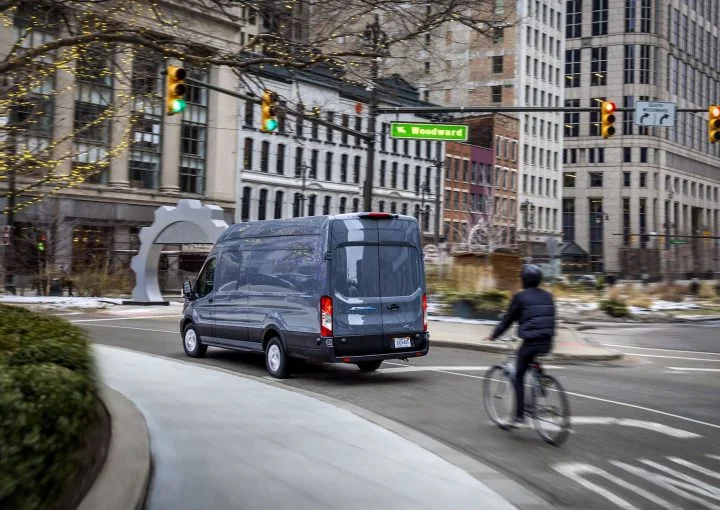 It's particularly useful in the Transit, of course, a vehicle that often is used to carry passengers or cargo that restrict rearward vision. Even with backup cameras standard on all vehicles these days, they still don't provide a very wide view of what lurks behind it, including pedestrians, other vehicles, or various objects.
We'll have more on the 2023 Ford Transit soon, so be sure and subscribe to Ford Authority for the latest Ford Transit news and non-stop Ford news coverage.