YouTuber and Ford technician Brian Makuloco of the channel FordTechMakuloco has provided us with a host of interesting and informative videos over the years, including many that focus on the much-maligned three-valve Ford 5.4L V8. Those clips cover topics such as the penalties of ignoring routine maintenance, ticking noises caused by roller followers, cracked valve covers, why he prefers OE-style plastic composite tensioners, and an easy fix for lean codes.  Now, Makuloco is back with yet another Ford 5.4L V8 video, this time outlining some commonly misdiagnosed noises.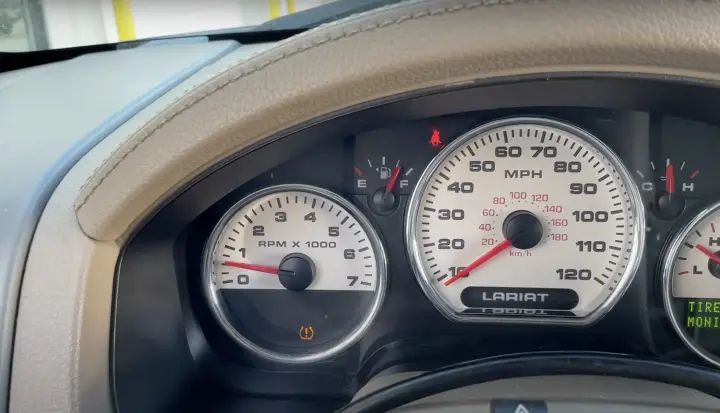 With yet another 5.4L-powered Ford F-150 in his shop, Makuloco begins by taking the pickup for a test drive to give us a good indication of what we're listening for. In both cases, these noises tend to surface only when the engine is warm – and in certain instances, when the weather is hot, such as in the summer months. First up, we have phaser knock, and once the VCT system is being actuated, what's known as phaser oscillation.
The latter noise occurs mostly when the engine is in the 900-1,200 rpm range, and is caused by the phasers jumping back and forth – a byproduct of low oil pressure and volume due to blown tensioners or other issues. As Makuloco points out, phaser knock is more of a wear and tolerance issue – not a sign that failure is imminent – whereas oscillation issues can actually cause an engine to stall out.
As such, it's obviously helpful to know the difference between the two before owners run to their local shop or dealer and request a total overhaul. If one can live with the sounds of phaser knock, it's not something that must be taken care of right away, though phaser oscillation is obviously something that should be addressed promptly.
We'll have more videos like this to share soon, so be sure and subscribe to Ford Authority for the latest Ford F-Series news, Ford F-150 news, and continuous Ford news coverage.