The upcoming Ford EV for Europe has been many years in the making, and it will soon be fully revealed to the world in March. As Ford Authority previously reported, the Explorer Sport name may grace the EV, as the automaker seeks to pivot toward marketing its vehicles as more explicitly exuding a more American character. In any event, the crossover will be the second fully electric model to be offered in the region by The Blue Oval after the Mustang Mach-E. In the run up to its unveiling, Ford Model e Europe head Martin Sander published a brief teaser on social media that contains several new bits of info and a shot at a portion of the vehicle.
This freshly published teaser is interesting for several reasons. For starters, Amko Leenarts, Ford of Europe design director, shows off the wheel cover of the upcoming vehicle at nine seconds. Previous shots of the Ford EV didn't feature the covers and instead featured black steel wheels, which will still likely reside underneath the covers of production models. At this point, it is unclear if all variants of the EV will utilize wheel covers, but now we know that some will boast them, presumably to save on weight. Additionally, it has now been confirmed that the reveal will take place on March 21st, 2023.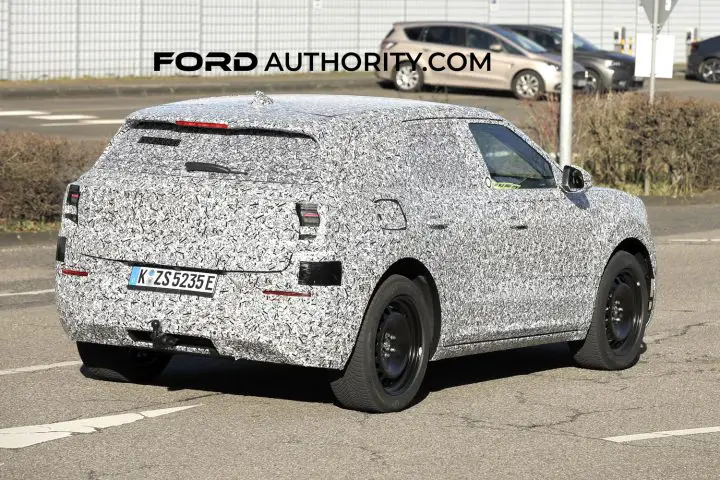 Additionally, Sander seems to have hinted at what the Ford EV will be called. The #ExploringReinvented inclusion to the post isn't exactly subtle and further strengthens claims that the Ford Explorer Sport nameplate will be revived for the crossover. The last Ford Explorer Sport went away in 2019, as the 2020 Ford Explorer ST replaced the model as the performance-oriented variant in the three-row crossover's lineup. If the Sport is revived, it would essentially launch an Explorer sub-brand in Europe, as the current model is sold on the continent too. This would be in line with the company's goal of using "Icons" as part of its overall pivot to full electrification.
We'll have more on upcoming Ford vehicles soon, so subscribe to Ford Authority for continuous Ford news coverage.