Since its launch, the Ford Bronco has quickly become one of the most commonly customized vehicles on the planet, with a burgeoning aftermarket ready to churn out pretty much any kind of upgrade one might imagine. That list includes typical stuff like exhaust systems, lift kits, and tuners, but Tuffy Security has now debuted a different lineup of Ford Bronco accessories that caters to owners that want to add some secure storage space to their open-air SUVs.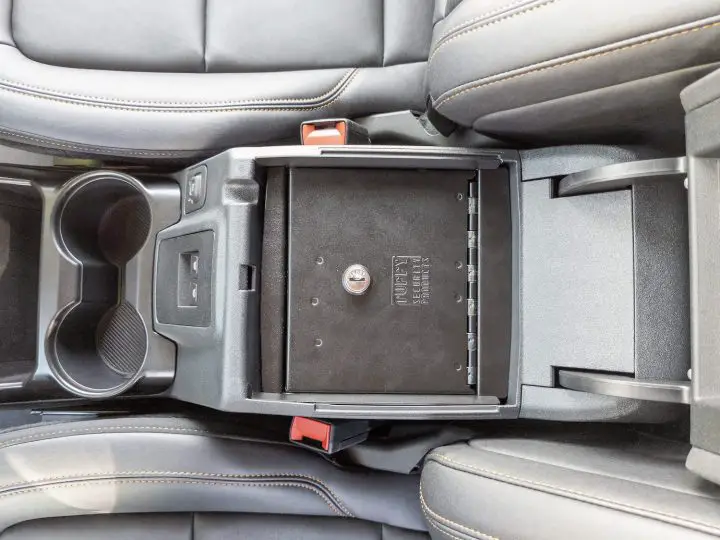 The first item in this new lineup is Tuffy's console safe, which fits neatly underneath the center console armrest and is made from welded steel with a double bitted cam lock. Built with the patented Pry-Guard II locking system with a steel latch, the lid of the console can be latched without locking it, providing easy access to goods while also offering the ability to keep them secure when needed.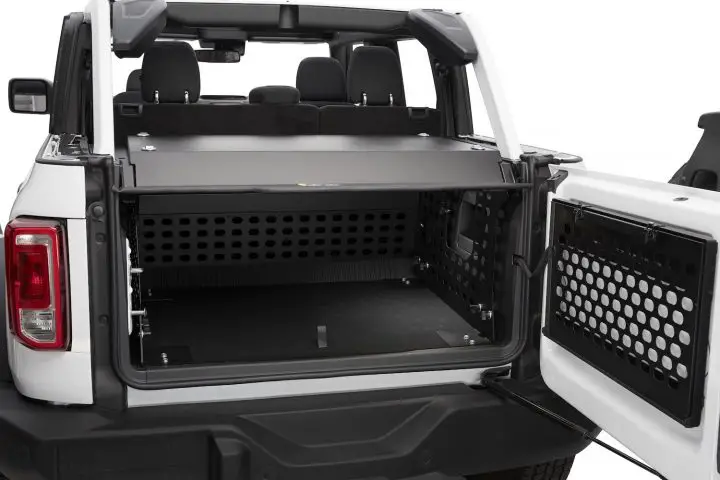 Tuffy Security has also come up with a tailgate table that's similar to the OEM accessory, which attaches to the inside of the tailgate and folds down to create a work surface that can hold up to 40 pounds. The table also features a Molle grid to hold all sorts of additional items, and mounts to the OEM location using basic hand tools.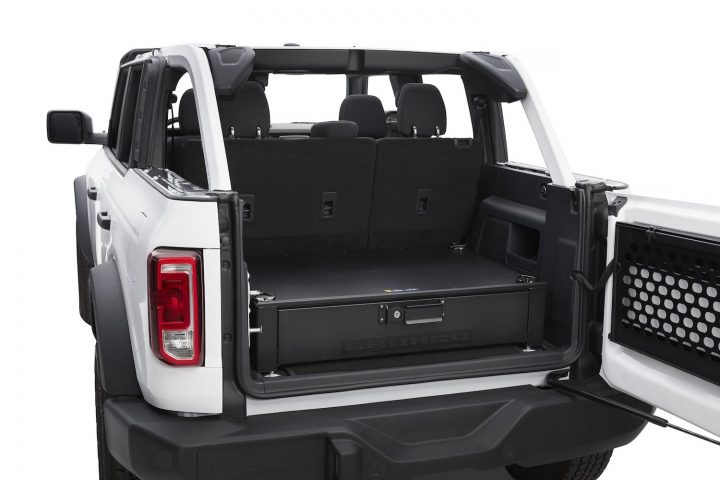 Next up, we have Tuffy's cargo drawers and security trunk lockbox, both of which offer different kinds of lockable storage. The cargo drawer mounts to the floor of the Ford Bronco and slides out, proving 3.5 cubic feet of lockable storage, while the lockbox takes up the entire rear cargo area and features a top that lifts upward. Finally, we have the deck enclosure, which works in conjunction with the tailgate to provide up to 24 cubic-feet of lockable storage space.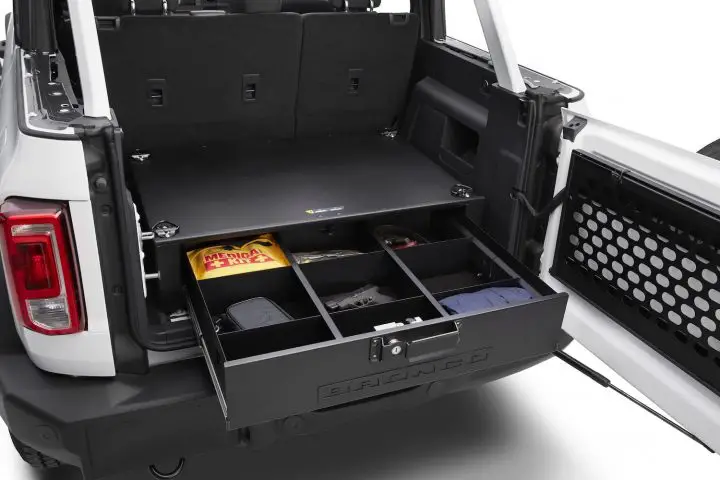 "These useful accessory products for the Ford Bronco help vehicle owners meet a variety of secure storage needs," said Chip Olson, marketing manager for Tuffy Security Products. "Their innovative design, superior construction, and exclusive locking system make them valuable additions to Broncos used for work and play."
We'll have more parts and accessories to share soon, so be sure and subscribe to Ford Authority for more Ford Bronco news and ongoing Ford news coverage.