As Ford Authority reported earlier this week, mega-popular YouTuber Doug DeMuro recently created a video defending Ford's decision to stop selling sedans in the U.S. years ago, a move that was both shocking and highly controversial at the time. As one might imagine, this is still a sensitive topic among plenty of folks, and as such, the video has since conjured up plenty of reactions – both negative and positive. Regardless, there is one notable person that took the time to praise Doug DeMuro for sharing his opinion on this matter – Ford CEO Jim Farley.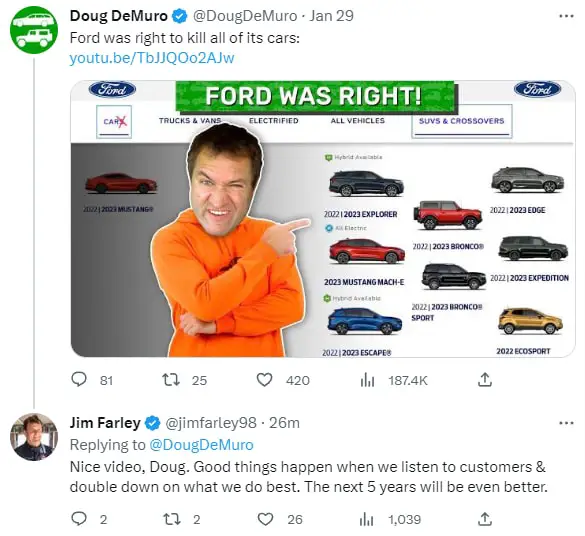 "Nice video, Doug," Farley wrote in a response to DeMuro's Twitter post. "Good things happen when we listen to customers & double down on what we do best. The next 5 years will be even better." As DeMuro explained, with sedan sales declining in the U.S. for years now, Ford simply exited a segment that was not only losing steam, but also one that may no longer exist at some point in the future. Instead, FoMoCo simply chose to instead invest its resources in growing segments like crossovers, SUVs, and pickups, and is even shrinking its European passenger car lineup
The other important aspect of this decision – focusing on making great, popular products – has also paid off big time, with new models like the Ford Bronco proving to be smash hits with consumers – along with other enthusiast-focused vehicles such as the Ford F-150 Raptor. In the meantime, more mainstream offerings like the Ford Bronco Sport and Ford Maverick are attracting former sedan owners at a high rate, while The Blue Oval has also invested in various other products such as the Ford Mustang Mach-E with great success.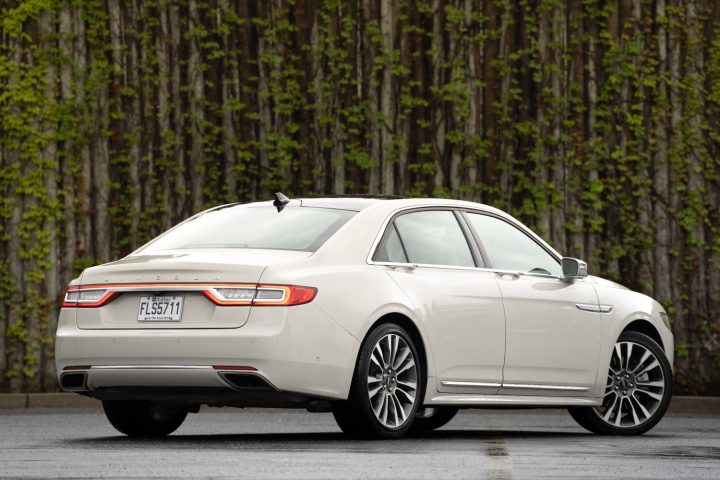 While it isn't surprising that Farley would praise someone's support of this controversial decision, it is certainly notable. After all, even though it's been roughly five years since Ford announced its intentions to exit the sedan market in the U.S., many still contend that it wasn't the best business decision the automaker could have made.
We'll have more on Ford's changing lineup very soon, so be sure and subscribe to Ford Authority for the latest Ford business news and continuous Ford news coverage.