It's been almost two years since the Ford Evos debuted in China, and the two-row crossover/hatchback can now be purchased by any customer in the country looking for a stylish yet amorphous front-wheel drive vehicle. It has also been several years since speculation about its future in other markets took hold, with Ford Authority and other outlets going back and forth between declaring it a China-only product, and saying it was bound to reach North American shores as a Fusion Active. While nothing about its future has been revealed since those reports were published, there have been plenty examples running around in Michigan, with this latest sighting featuring one that completely covers all exterior badges and emblems for some unknown reason.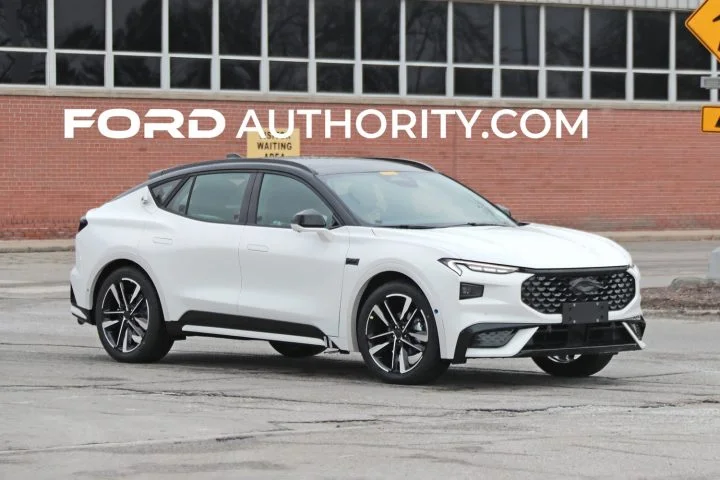 Even a cursory glance at this particular Ford Evos reveals that it is essentially an ST-Line, a trim currently available in China. Like other ST-Line Ford products, it offers buyers more sporty styling, and in this case, that translates to trim-specific wheels, some blacked out trim, and other enhancements inside, although these shots obviously cannot show us what's going on in the cabin. With the Evos already on sale, it makes little sense for Ford to cover up the Blue Oval badge up front or the ST-Line badge along the side, but that's clearly what happened here. But why?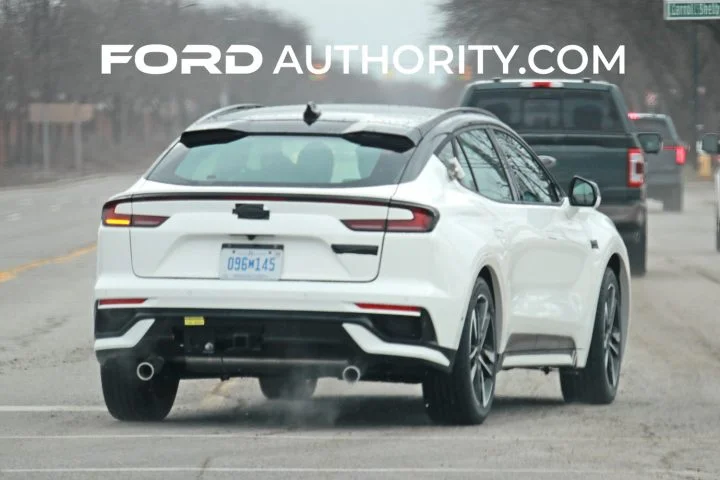 Out back, this Ford Evos also had its Blue Oval badge covered up. As for the rest of the hatch area, what would normally say "Changan" in Mandarin is seemingly taped up, and the EcoBoost badge isn't affixed to the left of the license plate at all, where it would normally reside. The taped up badges are interesting, since several Ford Evos examples we've previously featured have been spotted on Michigan roads with no camouflage or wraps whatsoever. And there is no Evos script along the hatch either. However, unlike those vehicles, this example features a dual exhaust, which is noteworthy, since all the ones spotted on this side of the Pacific have featured a single exhaust setup. In China, the exhaust tips are tucked underneath the rear bumper.
The simplest explanation for this Evos is that it is serving as some type of test vehicle for a particular powertrain or other technology that headquarters wants to study or evaluate. It could also be serving as a testbed for an updated version of the current model and that there is nothing to see here. There is always the chance that this is a potential indicator of an export model, whether for Europe or North America, although there is nothing suggesting the company is thinking along those lines at this point in time.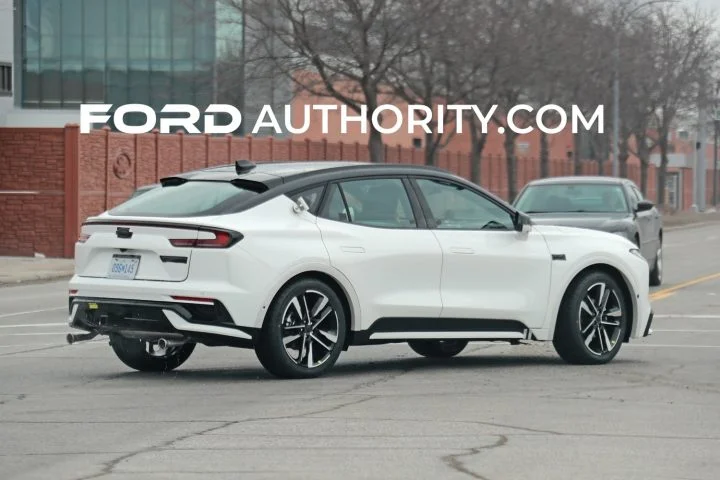 This isn't the first time a Ford product sold overseas has been seen on Michigan roads. The Chinese-only Lincoln Zephyr, along with the Ford Mondeo, have also showed up from time to time. Those vehicles, like the Ford Evos, utilize the Ford C2 platform, an architecture that also underpins the Ford Bronco Sport and Ford Escape, among other.
We'll be keeping tabs on any other Ford Evos we spot in Michigan, so subscribe to Ford Authority for more Ford Evos news, and for continuous Ford news coverage.