As is typically the case, a rather substantial chunk of America tuned in to watch this year's Super Bowl between the Kansas City Chiefs and Philadelphia Eagles – 113 million, in fact, making it the the third most-watched television program of all-time. Ford hasn't bothered to make any sort of Super Bowl commercial in recent years as CEO Jim Farley feels like it's a waste of resources and is instead focused on customer experiences, but the significance of the Chiefs thrilling victory in a closely matched pairing isn't lost on the automaker – in fact, the Ford Kansas City Assembly plant decided to cancel its daytime Ford F-150 and Ford Transit production shifts this morning so that workers can attend the team's victory parade, according to Detroit Free Press reporter Phoebe Wall Howard.
Just in: @Ford cancels F-150 and Transit van production day shifts at Kansas City Assembly Plant on 2/15 in Claycomo, MO so workers may join the @Chiefs #SuperBowl celebration. @freep @freepautos @freepsports @NFL pic.twitter.com/d5YGr6rpS6

— Phoebe Wall Howard (@phoebesaid) February 14, 2023
This news comes from a memo sent to Ford Kansas City Assembly plant employees by Carlos Hollwell, a manager at the facility. "In honor of our hometown team, the Kansas City Chiefs winning Super Bowl LVII, I've made the decision to cancel day shift production for Wednesday, February 15th, 2023," Hollwell wrote. "It has been announced by the city that the celebratory parade will take place at 12pm running through the heart of downtown Kansas City, Missouri."
"By canceling daytime production, it will allow an opportunity for our employees to attend the parade and subsequent celebrations should they choose to do so. Night shift will keep their regularly scheduled production. Thank you for your attention and dedication as we celebrate this victory together as a community."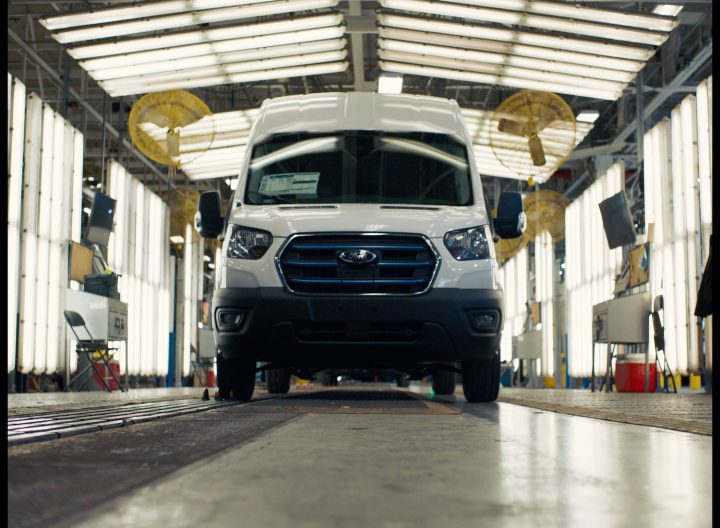 This pause to celebrate a historic victory will likely go over well with football fans that work at the Ford Kansas City Assembly plant, even though, impressively, it's the team's second such win in four years.
We'll have more on the Kansas City Assembly plant soon, be sure and subscribe to Ford Authority for 24/7 Ford news coverage.