The Ford Mustang has long proven to be an excellent value in both the new and used vehicle market, providing shoppers with a fun vehicle for a smaller outlay of cash than some vehicles featuring similar or even lesser performance. As such, it isn't a huge surprise to learn that the iconic Ford Mustang has won a 2023 Best Value in America Award from Vincentric, joining the Ford Escape PHEV in that regard, as the crossover topped the small SUV segment in this year's awards.
The Ford Mustang topped the sports car segment for a variety of reasons, but chiefly because it represents a tremendous value in that particular space. According to Vincentric, the pony car came in at 7.2 percent below its expected ownership costs, outperforming a total of six competitors in the process.
To determine the winners of its Best Value in America Awards, Vincentric measures the cost of ownership for approximately 2,000 vehicle configurations by combining the costs associated with depreciation, insurance, repairs, maintenance, finance, fuel, taxes, state fees, and opportunity costs. The company then determines a vehicle's expected cost of ownership based on a statistical model that correlates the price and cost of ownership of the vehicles within that specific segment. Finally, it calculates the difference between a vehicle's "expected" cost of ownership and its "measured" cost of ownership. The vehicle that is the greatest percentage below the "expected" cost of ownership is determined to be the best value in its segment.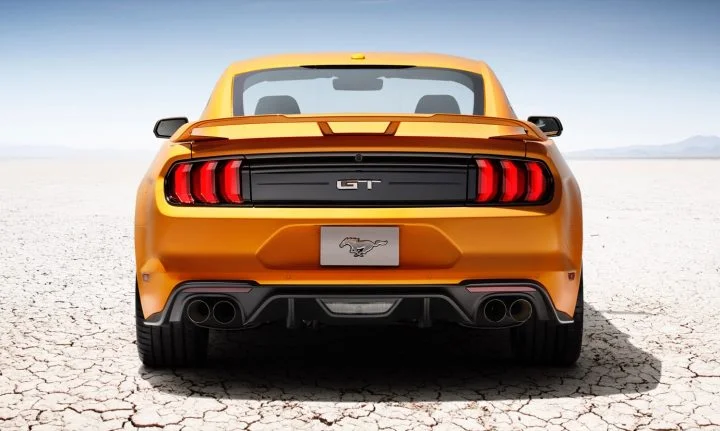 "The Vincentric Best Value in America Awards aim to help guide consumers in making informed vehicle purchase decisions," said Vincentric President, David Wurster. "This year's awards saw numerous electric vehicles winning in their segments, showing that EVs can still be the best value choice in spite of their frequently higher purchase price, usually due to fuel and maintenance cost savings."
We'll have more insights like this to share soon, so be sure and subscribe to Ford Authority for more Ford Mustang news and comprehensive Ford news coverage.