Ford has spent quite a bit of time and effort implementing 3D printing processes into various parts of its operation in recent years, using that technology to transform waste into automotive parts, renovate Michigan Central Station, and create specialty parts autonomously. A new 3D printing lab at the automaker's Valencia Assembly plant in Spain is also cranking out tens of thousands of parts per year at that particular facility, and now, Ford has opened a 3D printing center at its Cologne Assembly plant in Germany, too.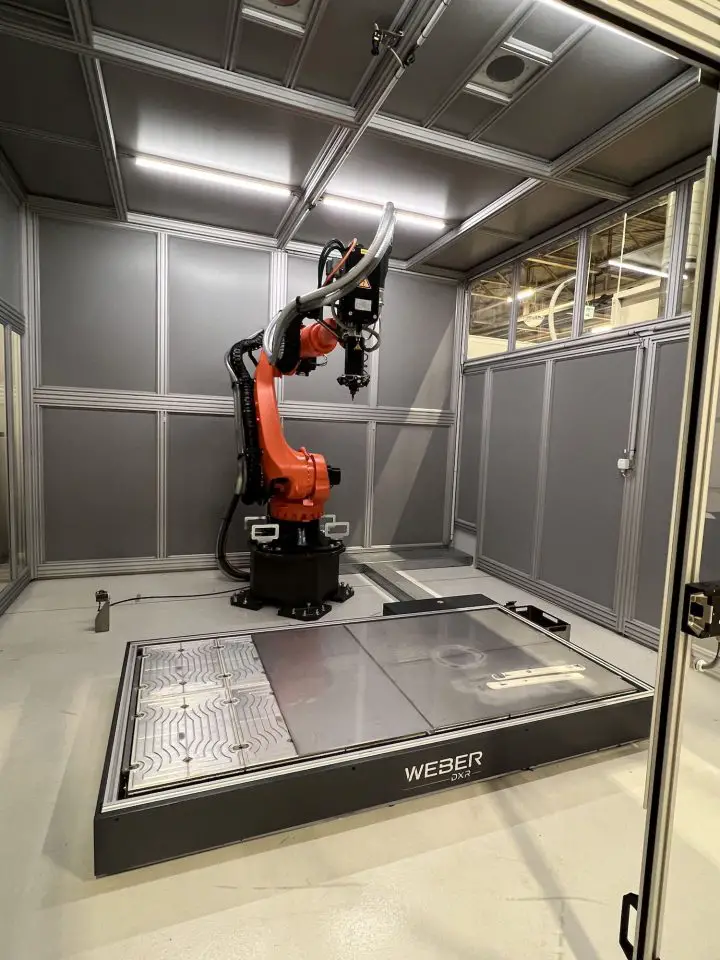 Ford has invested heavily in the Cologne Assembly plant as it transforms that facility into the Cologne Electrification Center, which will build future EV models. Now, this new 3D printing center is the latest part of that renovation, with a dozen 3D printers on site that are capable of churning out a wide variety of plastic and metal components, ranging from just a few centimeters in size and weighing one ounce to nearly eight feet long and 33 pounds. However, the focus of this new 3D printing center is a bit different than others.
"We primarily produce aids and tools for our production areas here," said Nurah Al-Haj-Mustafa, Ford engineer for 3D printing. "These are, for example, measuring gauges for checking dimensions, stencils for attaching the Ford logo, but also massive gripper constructions as attachments for robots in solid body construction. Every part can be absolutely unique."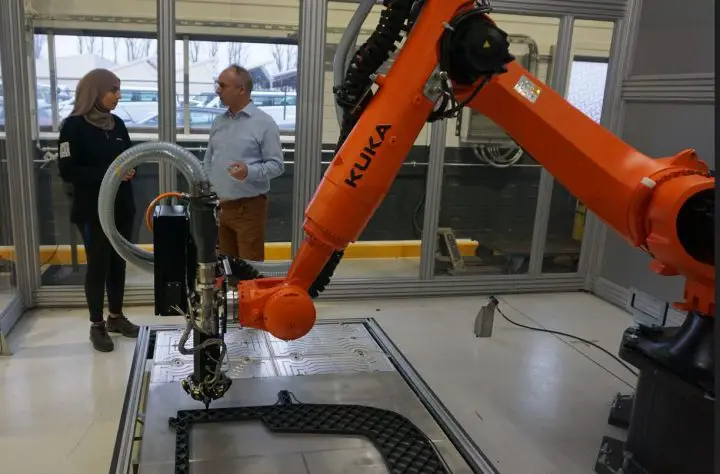 The advantages of utilizing 3D printing at the Cologne Assembly plant are numerous – when creating small batches of parts, it's cheaper and quicker than more conventional methods, it uses significantly less material, and Ford can also reuse shredded granules for other purposes. Interestingly, employees at the plant are already using the new center to create parts for a future EV model – shock protection devices, which are currently being built for a new door transport system and ensure that the doors are not damaged during transport to the assembly line.
We'll have more on Ford's 3D printing efforts soon, so be sure and subscribe to Ford Authority for 24/7 Ford news coverage.