Ford Motor Company has filed a patent for an automatic drive model lighting system, Ford Authority has learned.
The patent was filed on October 8th, 2021, published on February 21st, 2023, and assigned serial number 11589443.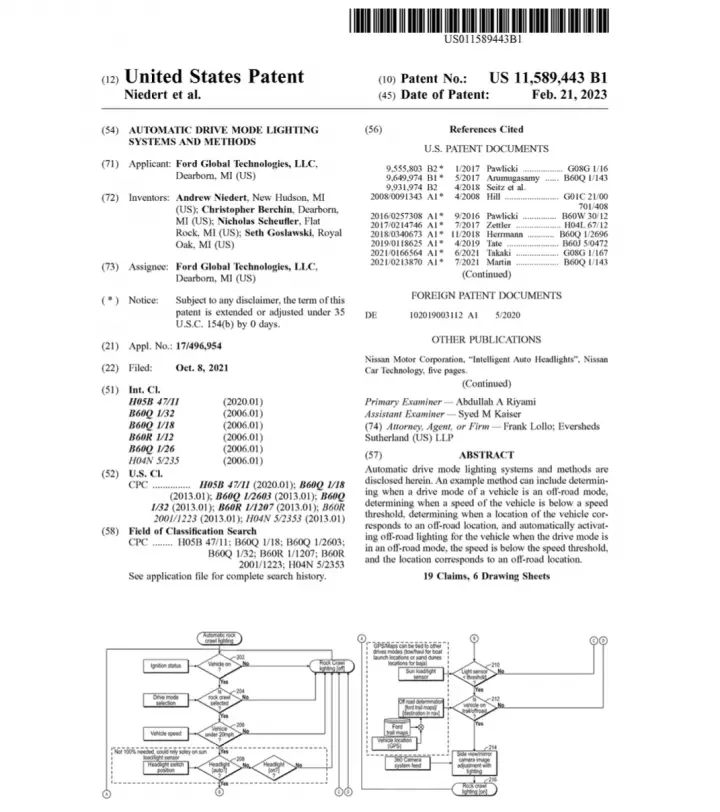 The Ford Authority Take
Ford has filed its fair share of lighting-related patents in recent months, including one for a configurable puddle lamp control system, a detachable lighting assembly for vehicles, and dimmable external vehicle lighting. Now, this new Ford patent keeps that trend going by introducing a new idea – this time, for an automatic drive mode lighting system that aims to help keep the path ahead illuminated in a more convenient manner.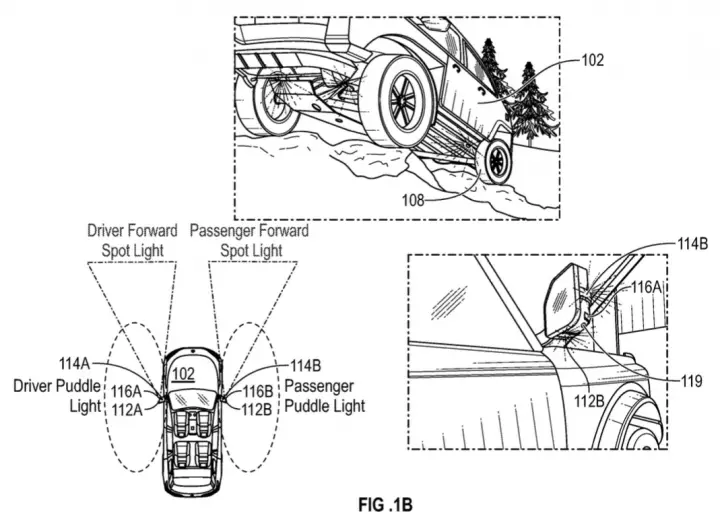 Automatic headlights and daytime running lights have been present in vehicles for years now, but this new Ford patent aims to tie the operation of a vehicle's auxiliary lighting systems to its selected drive mode. With many new vehicles coming equipped with off-road-focused drive modes, the patent presents us with the ability for a vehicle to automatically turn on a vehicle's auxiliary lighting when it's in an off-road drive mode, which is notable for a number of reasons.
For starters, many off-road enthusiasts tend to navigate trails at night or in low-light situations, which is precisely why they equip their vehicles with additional lighting. Not being able to see in these types of situations puts the driver at greater risk of getting stuck, striking objects, or even not being able to find their way back to civilization. This is also true of folks that launch boats in the early morning hours when it's dark, such as fishermen.
And that's precisely where this patent comes into play – it outlines an idea for a system that would automatically turn on various vehicle lights when a certain drive mode is selected, most notably, when it's also dark outside. The vehicle would also have to be traveling at low speeds and located in an off-road situation – not on public roads – which is important since some off-road lighting is not road legal. Regardless, such an idea makes sense, particularly given the exploding popularity of this particular hobby in recent years.
We'll have more on this and all Ford patents soon, so be sure and subscribe to Ford Authority for the latest Ford patent news, Ford business news, and comprehensive Ford news coverage.