Ford Motor Company has filed a patent for deployable charging points, Ford Authority has learned.
The patent was filed on November 19th, 2020, published on January 31st, 2023, and assigned serial number 11565600.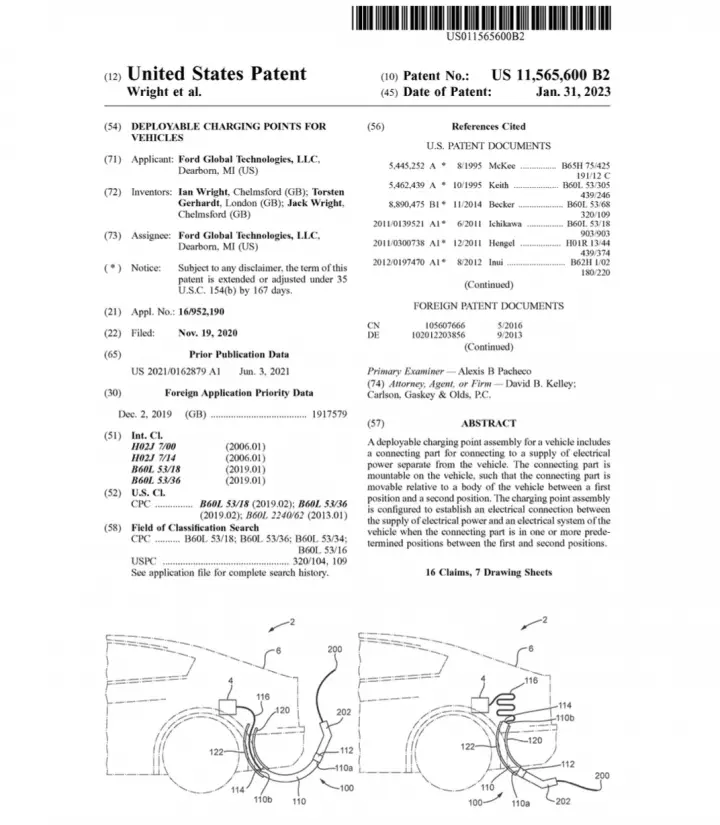 The Ford Authority Take
Ford has submitted a large number of charging-related patents in recent months, a list that includes filings for a hands-free charging system, an in-flight EV towing assistance system, an in-flight charging system for EVs, a portable vehicle charging system, an EV charging coordination system, and an EV charging pad with wireless charging, to name just a few. Now, that trend continues with this newly filed Ford patent, which outlines an idea for deployable charging ports.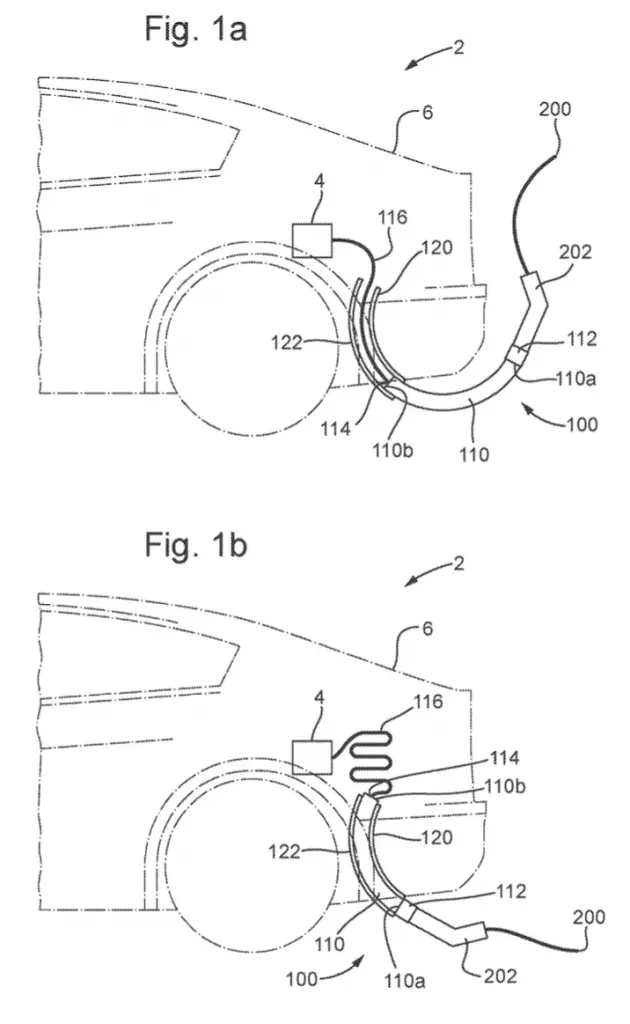 As Ford notes in the patent, EVs and PHEVs utilize a charge port mounted on the exterior of those vehicles that is used to charge their batteries, though these ports aren't always located in the most ergonomic or easily accessible locations. Additionally, these ports are typically covered in some sort of way, but the operation of the covers can be affected by things like weather – in some cases, for example, winter precipitation can freeze them shut.
As such, this Ford patent presents a way to solve these problems with a deployable charging point assembly that's capable of moving in different directions as needed. When not in use, the charging assembly would retract into the vehicle so that it's out of the way, and when needed, it could be deployed in number of directions to make it easy to hook up to a power source.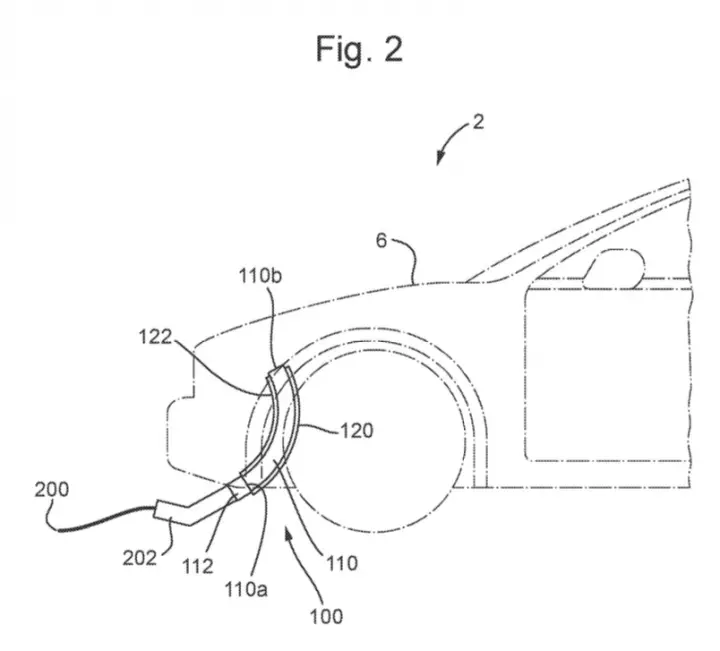 This idea is quite simply, yet could also prove to be quite useful on future all-electric vehicles and plug-in hybrids. Some EV owners have faced problems accessing their charge ports in certain weather conditions, and many automakers also place those ports in difficult to reach locations, leaving plenty of room for improvement.
We'll have more on this and all Ford patents soon, so be sure and subscribe to Ford Authority for the latest Ford patent news, Ford business news, and ongoing Ford news coverage.