Ford Motor Company has filed a patent for an EV with a solid axle and hub motors, Ford Authority has learned.
The patent was filed on August 5th, 2021, published on February 9th, 2023, and assigned serial number 0042713.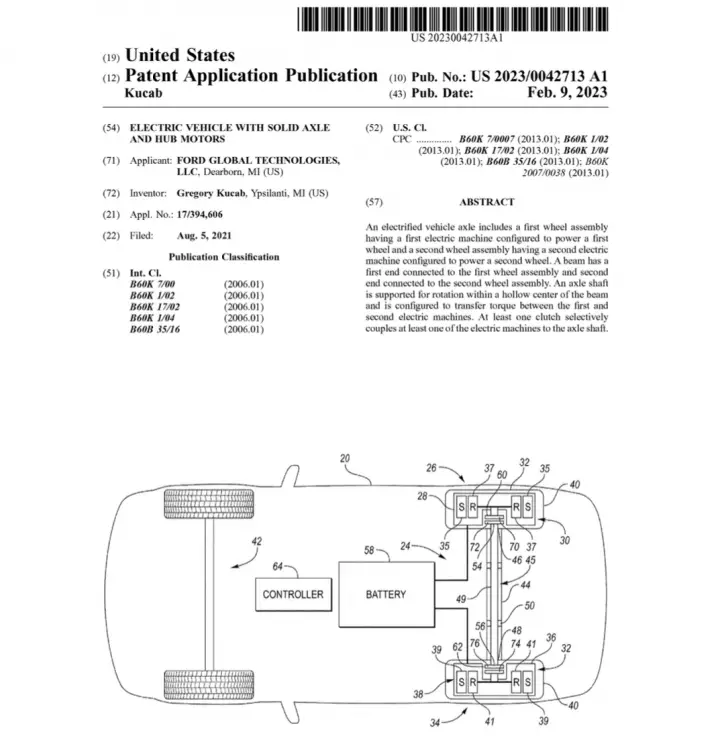 The Ford Authority Take
Ford has filed its fair share of electric vehicle-related patents in recent months, including one for an EV winch and winch operating method, an EV charging pad with wireless charging, and an upgradable vehicle system. Now, this new Ford patent introduces another interesting idea – one for an EV with a solid axle and hub motors.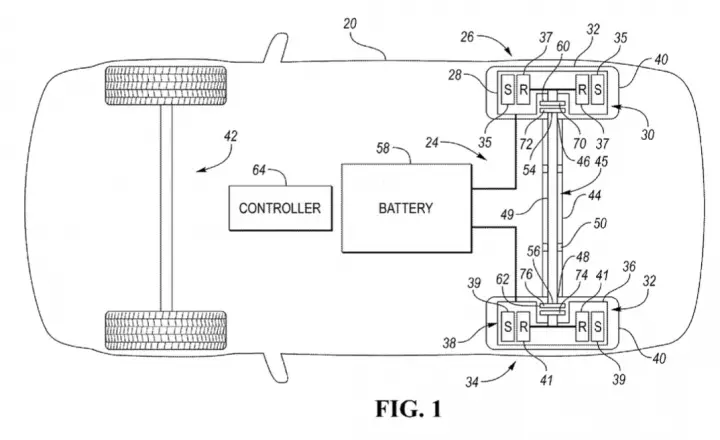 Currently, Ford doesn't sell an all-electric vehicle with either of these features, but this newly filed Ford patent shows that the automaker is at least considering doing precisely that. The idea here is to create an electrified vehicle axle with one wheel assembly and an electric motor powering one wheel, while another unit is configured to power another wheel.
Additionally, a beam is present with one end connected to both wheels, with an axle shaft supported for rotation within the hollow center of the beam that's configured to transfer torque between each. Finally, one or more clutches couples the electric motors to the axle shaft.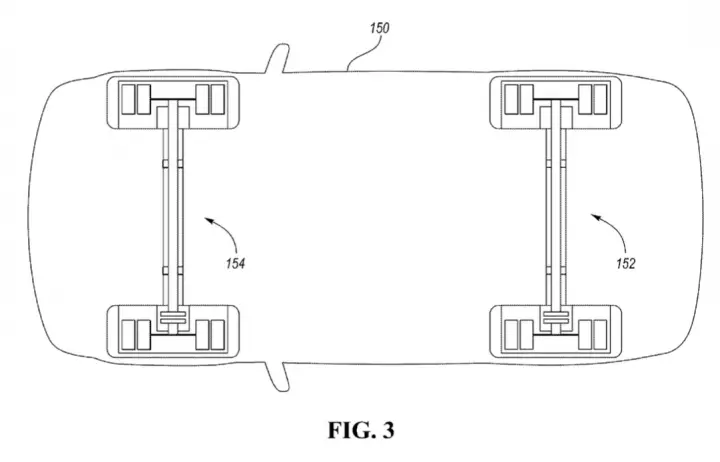 The idea of using hub motors on an EV isn't exactly new, but it is fairly uncommon, at least for now. Presumably, such a setup improves traction – including in off-road situations – allowing the vehicle to manipulate the output at each wheel as needed. Additionally, solid axles are commonly used in off-road-focused vehicles thanks to their simple, durable nature, though they're also typically heavier than independent setups. Regardless, this patent may indicate that Ford intends to utilize both solid axles and hub motors in future EVs, possibly in some sort of off-road-focused model.
We'll have more on this and all Ford patents soon, so be sure and subscribe to Ford Authority for the latest Ford patent news, Ford business news, and ongoing Ford news coverage.