Ford Motor Company has filed a patent for a manual torque vectoring system, Ford Authority has learned.
The patent was filed on March 17th, 2022, published on February 21st, 2023, and assigned serial number 11584224.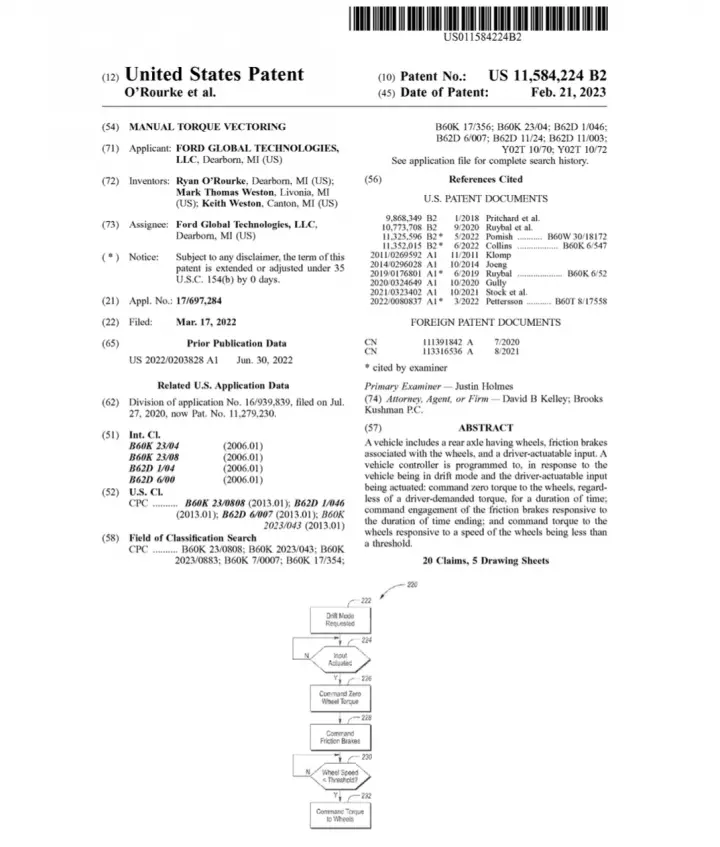 The Ford Authority Take
Last June, Ford filed a patent for a drift mode for automatic transmission vehicles that – unlike many other patents – actually came to fruition on the all-new, S650 generation 2024 Ford Mustang. This filing was preceded by another one for a drift mode just a few months prior, as well as another Ford patent outlining an idea for a hybrid vehicle launch control system. Now, this newly filed Ford patent keeps that trend going by introducing an idea for a manual torque vectoring system.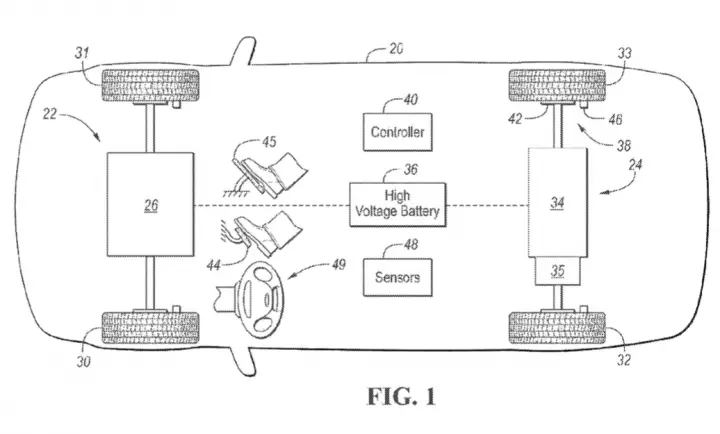 This new Ford patent specifically mentions hybrid and all-electric vehicles as its main focus, since this system would utilize a traction-battery assembly and electric motors to initiate torque vectoring on command. When torque vectoring might be useful and requested by the driver, the system would be capable of first making calculations based on the steering angle, accelerator pedal position, yaw rate, and vehicle speed, then send the appropriate amount of torque to each wheel.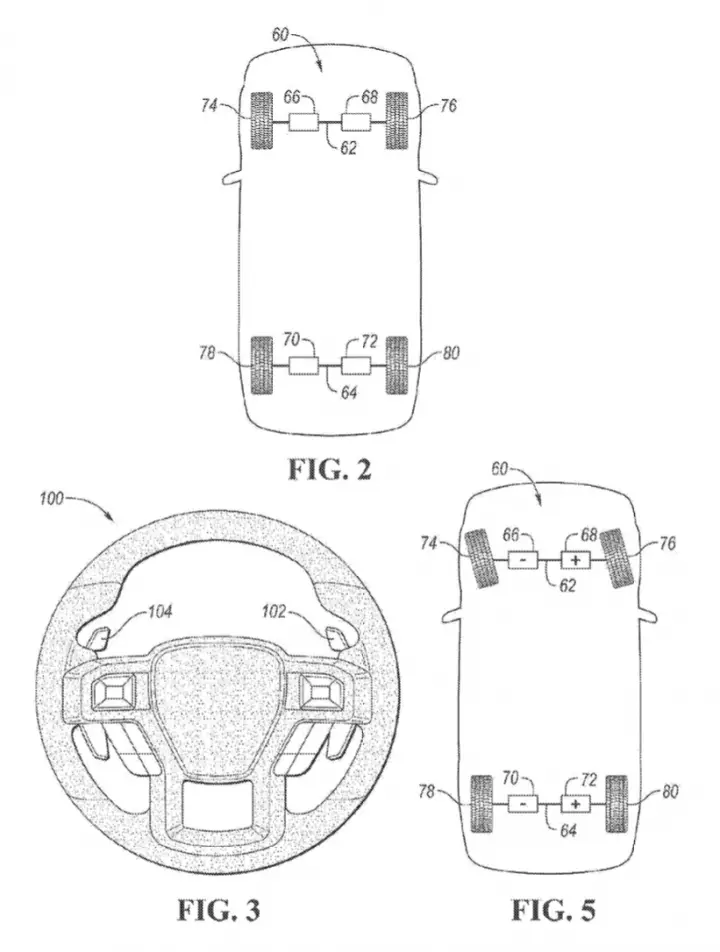 Torque vectoring has been a thing in ICE-powered vehicles for some time now – largely in high-performance applications –  and as such, it makes sense that Ford is working to incorporate this technology in all-electric and hybrid vehicles in this form. The ability to manage torque at each wheel not only enhances cornering performance, but also helps when navigating slippery surfaces, and as such, this idea could very well wind up making it to the real world in the near future.
We'll have more on this and all Ford patents soon, so be sure and subscribe to Ford Authority for the latest Ford patent news, Ford business news, and continuous Ford news coverage.