Ford Motor Company has filed a patent for an occupant health protection system, Ford Authority has learned.
The patent was filed on December 8th, 2020, published on January 31st, 2023, and assigned serial number 11565571.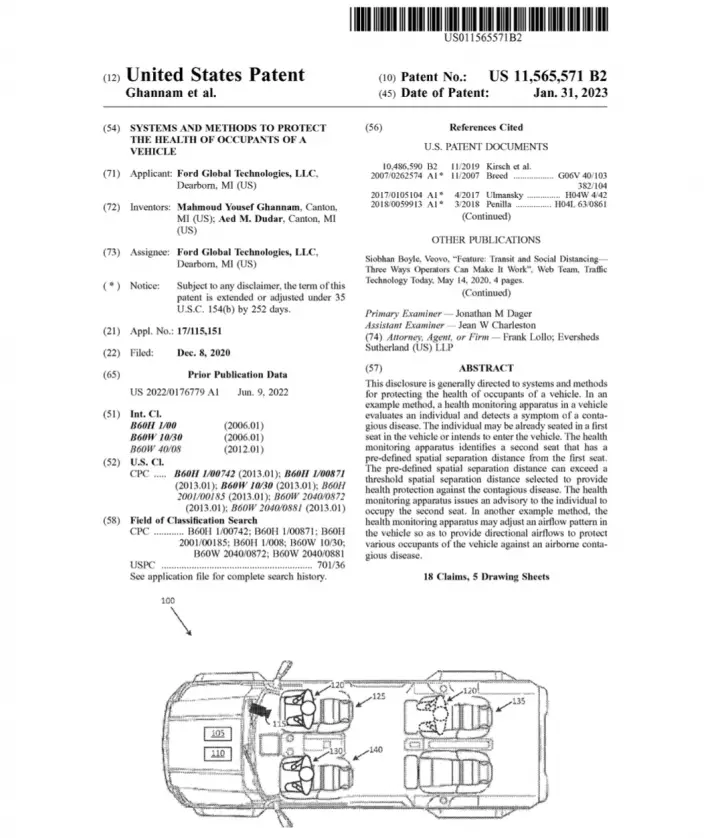 The Ford Authority Take
Ford has filed a number of patents that aim to detect and respond to all sorts of situations one might encounter in a vehicle lately, including one for an in-vehicle hearing test system, an audio-based baby calming system, a car accident advisement system, and an in-vehicle automated triage nurse system. Now, this new Ford patent keeps that trend going by introducing an idea for an occupant health protection system.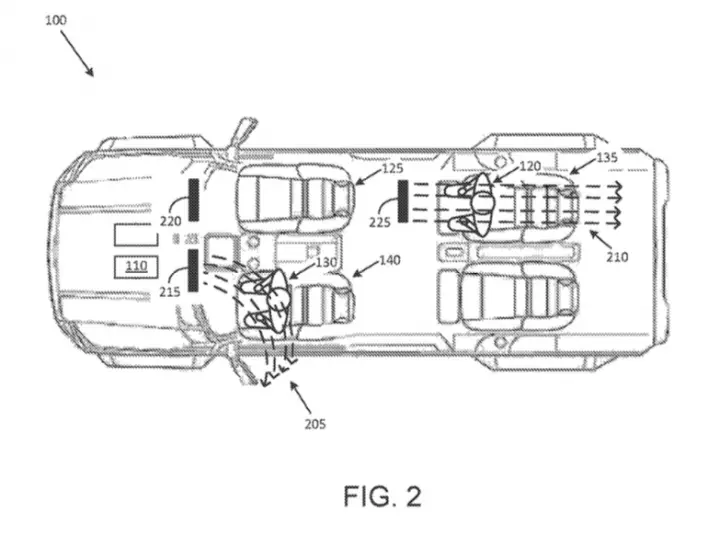 The idea here is to monitor the occupants of a vehicle in regards to their health, even detecting symptoms of a contagious disease. If the system detects that other occupants are entering the vehicle as well and that they are within a short enough distance that they could possible catch that illness, the system would then warn them, or even adjust airflow within the cabin to protect the healthy passenger.
As this Ford patent points out, oftentimes, we can avoid going out in public and taking the risk of catching an illness from someone else, but there are times when that simply isn't possible. For example, when one might need to travel to the doctor or hospital because they already have an ailment, travel to work during the winter months, or simply hop in a rideshare or public transportation to go somewhere.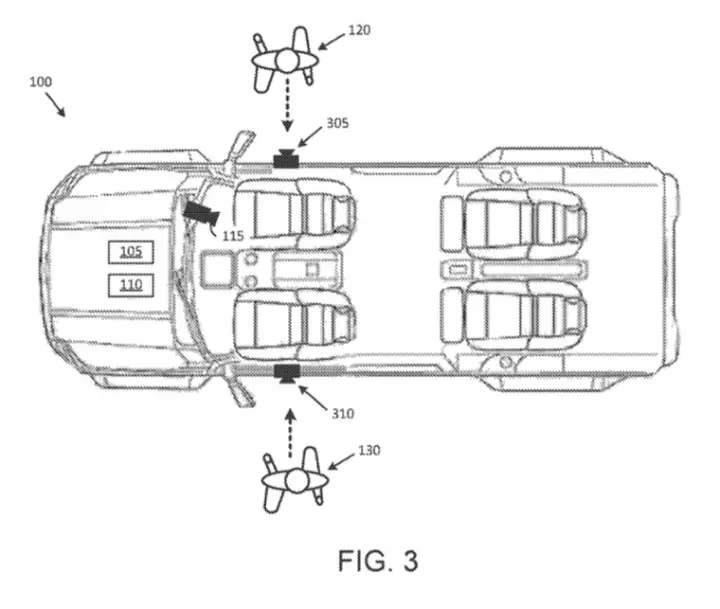 That's precisely what this patent aims to mitigate – the spread of illness through detection and other mitigation techniques. Regardless, such an idea certainly seems a bit intrusive on the surface, in spite of its good intentions, and is likely to spark a bit of controversy should it ever see the light of day.
We'll have more on this and all Ford patents soon, so be sure and subscribe to Ford Authority for the latest Ford patent news, Ford business news, and non-stop Ford news coverage.