Ford Motor Company has filed a patent for passthrough charging support for EVs, Ford Authority has learned.
The patent was filed on August 4th, 2021, published on February 9th, 2023, and assigned serial number 0038656.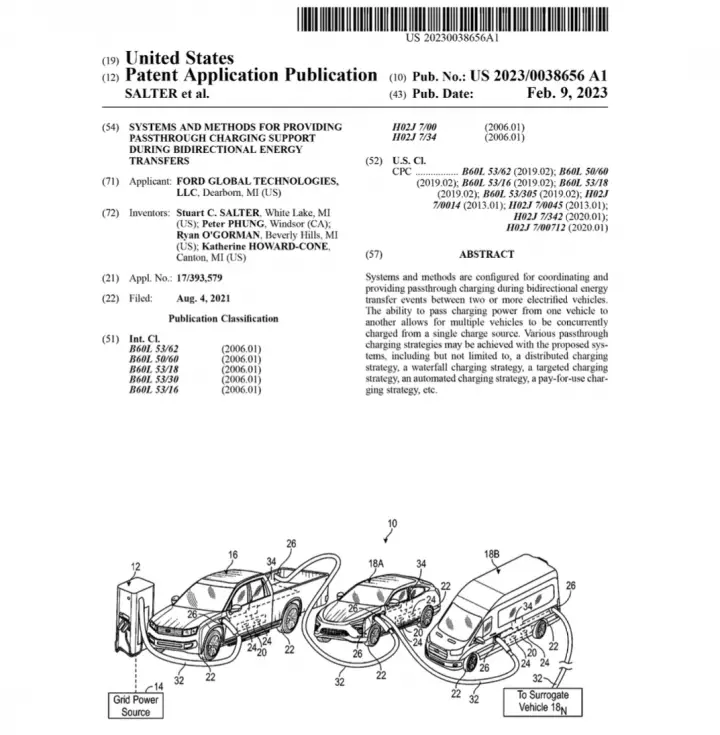 The Ford Authority Take
Ford has filed a plethora of charging patents in recent months as it continues down its path to mass electrification, including one for a hands-free charging system, an in-flight EV towing assistance system, an in-flight charging system for EVs, an EV charging coordination system, a portable vehicle charging system, and an EV charging pad with wireless charging. Now, this new Ford patent expands upon those previous filings, as well as the vehicle-to-vehicle charging capability of the Ford F-150 Lightning.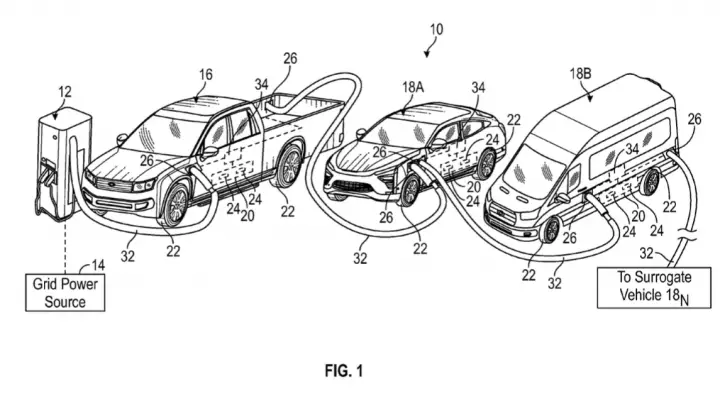 Currently, EV charging stations are only capable of charging one vehicle at a time, but this Ford patent aims to change that by introducing an idea for a bidirectional energy transfer system. This setup would include a "host" vehicle and a "surrogate" vehicle, with the latter being attached to the former via a charging cable. Since these vehicles feature two charge ports instead of one, additional vehicles could also be hooked up in tandem – an expansion on the F-150 Lightning's capabilities.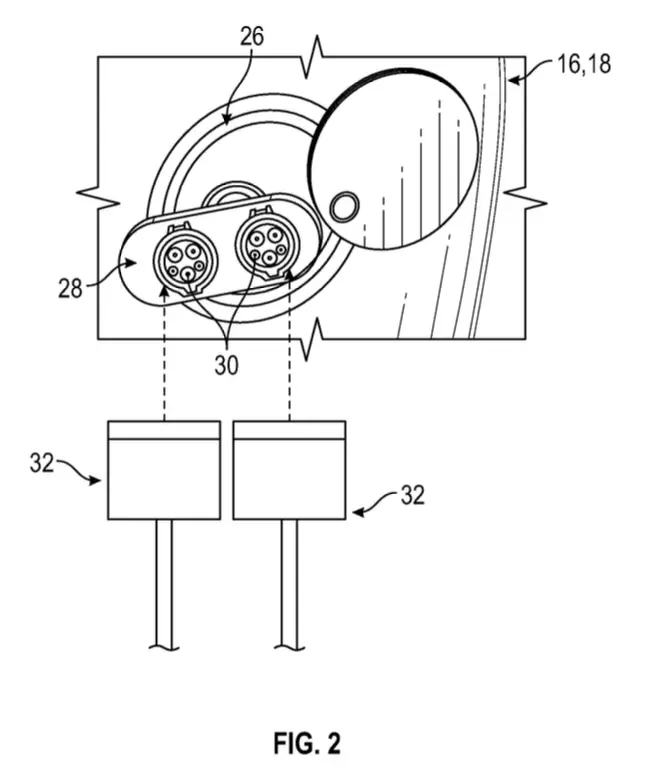 This entire process would be controlled by a web-based application, which owners could use to change which vehicle is charging which, as well as the desired output of energy. Once that process is complete, both drivers could go on about their merry way, both with sufficient charge to reach their destination. It's an interesting idea, albeit one that isn't terribly far-fetched, given existing technology, and may one day provide EV owners with yet another way to charge on the go.
We'll have more on this and all Ford patents soon, so be sure and subscribe to Ford Authority for the latest Ford patent news, Ford business news, and non-stop Ford news coverage.