Ford Motor Company has filed a patent for unattended bidirectional charging, Ford Authority has learned.
The patent was filed on August 3rd, 2021, published on February 16th, 2023, and assigned serial number 0048233.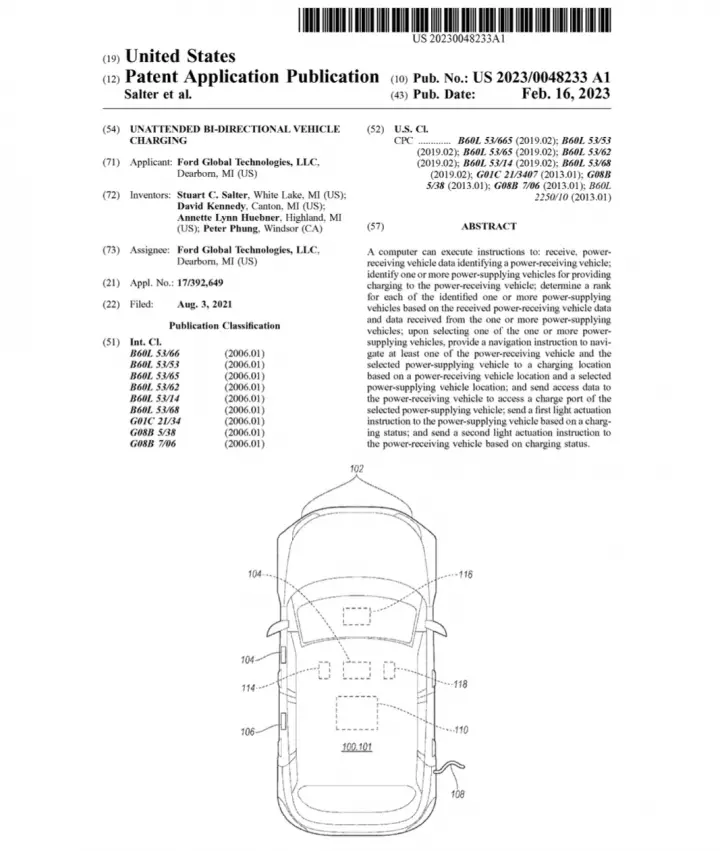 The Ford Authority Take
Ford has filed a large number of EV charging-related patents in recent months as it continues to innovate in that regard, including one for passthrough charging support, a portable vehicle charging system, and a bidirectional charging system for ATVs, to name just a few. Now, this newly filed Ford patent continues that trend by introducing an idea for unattended bidirectional charging capability, which figures to build upon the existing vehicle-to-vehicle charging abilities of the Ford F-150 Lightning.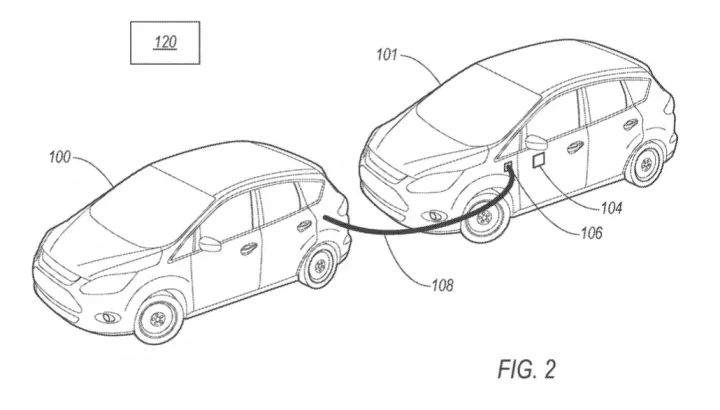 Vehicle-to-vehicle charging has already come in handy on multiple occasions, giving F-150 Lightning owners the ability to supply power to other EVs on the go. In fact, this patent mentions instances when a vehicle may be in need of charge in some remote location, at which point this system could identify its location and send out another all-electric vehicle to charge it.
The difference here is, the EV that's sent to charge a customer's vehicle would drive there autonomously, providing instructions to the owner on how to plug their vehicle into the responding vehicle. When the vehicles are successfully connected, the lights would flash, and the vehicle could give the owner updates on the charging process as well.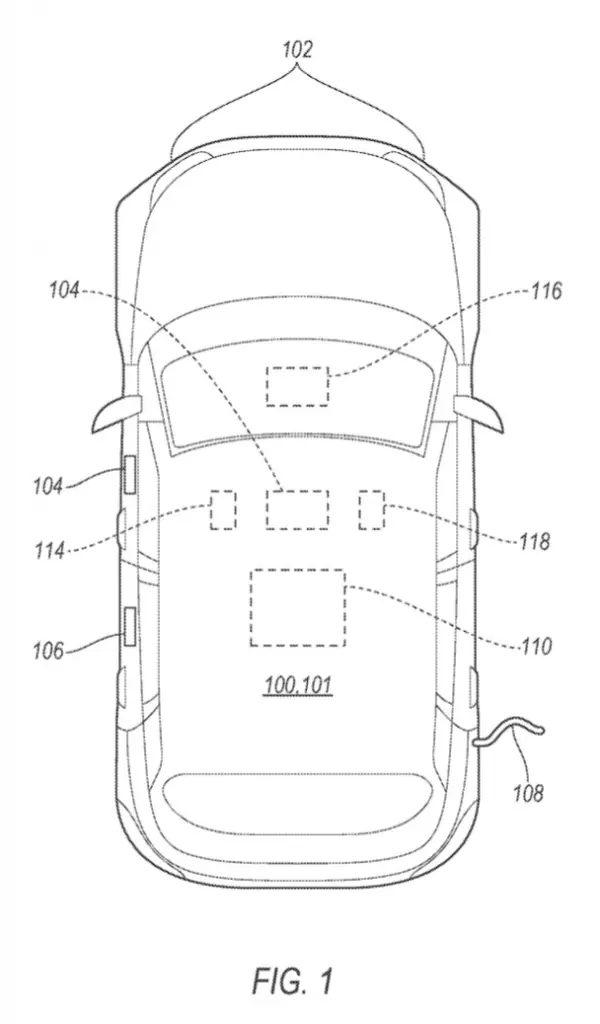 This is certainly an interesting idea that could become quite useful as EVs become more and more prevalent. While a company could simply employ a fleet of vehicles like the F-150 Lightning and have actual drivers take them out for this kind of task, doing it autonomously is also a real possibility if that technology becomes viable in the future, as expected.
We'll have more on this and all Ford patents soon, so be sure and subscribe to Ford Authority for the latest Ford patent news, Ford business news, and continuous Ford news coverage.