Ford Motor Company has filed a patent for a vehicle window projection system, Ford Authority has learned.
The patent was filed on August 3rd, 2021, published on February 16th, 2023, and assigned serial number 0053029.
The Ford Authority Take
Ford has filed its fair share of window and accessibility-related patents in recent months, including one for a window based keyless entry system, a heated side window system, an automatic window breaking apparatus, a backlight window defrosting system, a vehicle window control system, an automatic window control system, and a holographic projection system. However, this newly filed Ford patent presents us with an idea that's far different in nature.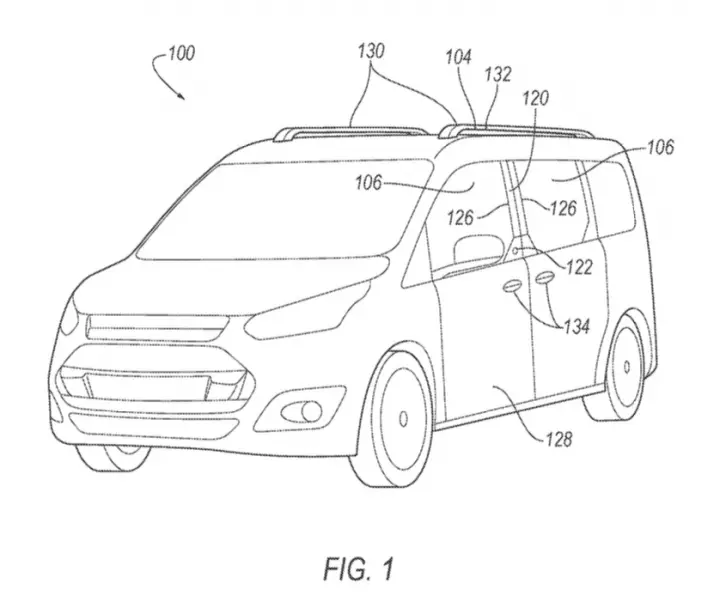 This new Ford patent seemingly aims to help deter potential attackers, thieves, or carjackers by using a projector to make it look like there's a second passenger in a vehicle, even when there's not. The system also utilizes an external-mounted camera to detect when a person is near the vehicle, determine if they're a potential thread, and also create a "risk factor" score based on who is in the vehicle at the time.
If the system detects that a person is a potential threat, it would first determine a risk score, and if it's high enough based on predetermined thresholds, it could make it seem as if there's another person in the vehicle, as well as play audio via an external speaker. That audio could deepen the driver's voice to make them seem more imposing as well. Additionally, the system could also automatically lock the doors, turn on the vehicle's lights, and store/transmit an image of the person if necessary. Most interestingly, the system could also fake an emergency call as another tactic to scare off criminals.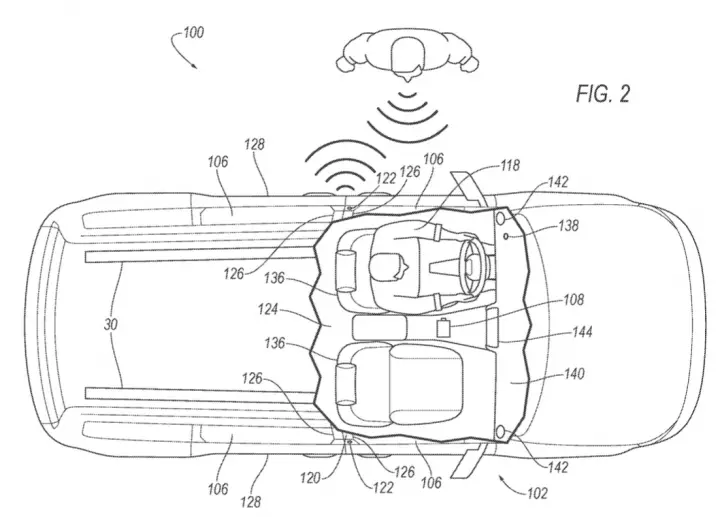 It's an interesting idea for certain, and one that could come in handy for folks that live in areas where things like carjackings and kidnapping happen far too often.
We'll have more on this and all Ford patents soon, so be sure and subscribe to Ford Authority for the latest Ford patent news, Ford business news, and continuous Ford news coverage.