Ford Motor Company has filed a patent for a vehicular repossession system, Ford Authority has learned.
The patent was filed on August 20th, 2021, published on February 23rd, 2023, and assigned serial number 0055958.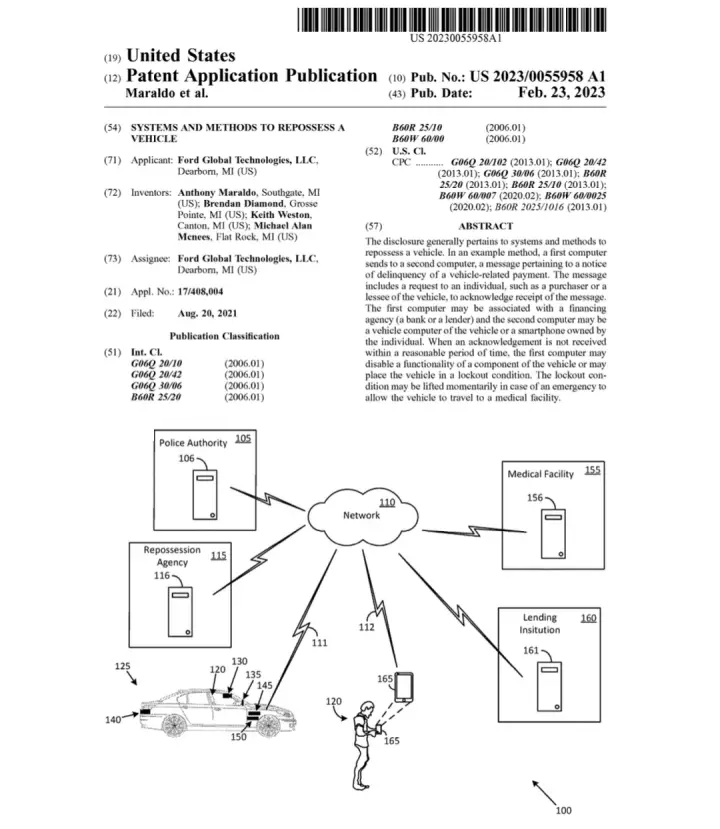 The Ford Authority Take
In recent months, Ford has filed patents for a vehicular usage simulation system that is capable of simulating vehicle ownership by utilizing route data, wear and tear, and the cost of owning one vehicle based on data taken from another vehicle, as well as another outlining an idea for a vehicle resale value evaluation system that could calculate a resale price based on the model's make, year, mileage, trim, and other factors. Now, this new Ford patent – first discovered by The Drive – aims to use connected vehicle data in a much different manner.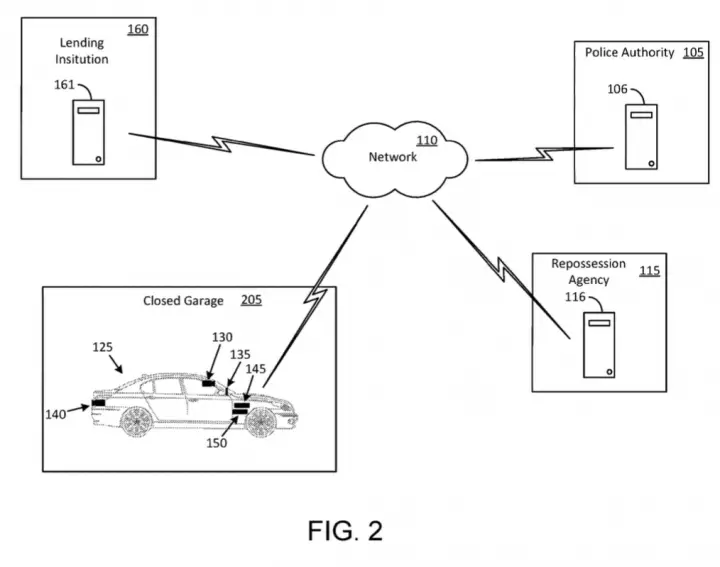 The idea here is to present some new ways to repossess a vehicle that don't involve the traditional method of having a tow truck go out and physically remove it in the wee morning hours. Rather, to avoid such confrontations, this system would be able to communicate with financial institutions such as banks that hand out vehicle loans, repossession agencies, and even the police or medical personnel. In the event that someone doesn't make their payments on a vehicle loan, these entities would be able to communicate with each other, the vehicle, and the owner.
From there, if the system determines that repossession is necessary, it could disable certain functions of the vehicle or lock it down entirely, making it impossible for the owner to drive – unless there's a medical emergency, which explains that particular avenue of communication. However, if a vehicle has autonomous capability, the system depicted in this Ford patent would enable it to move to a location where it would be easier to tow, to a repossession agency lot, or even straight to the junkyard, if the vehicle is deemed to be not worth saving.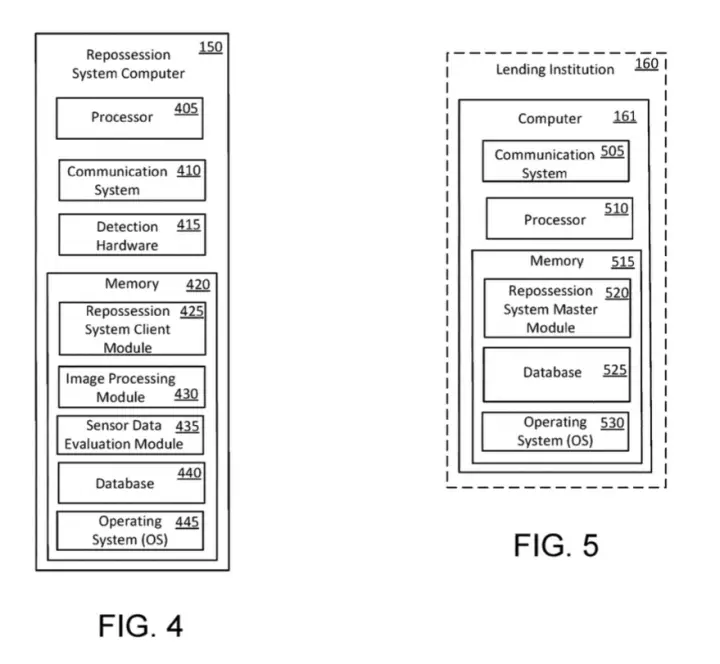 It's certainly an interesting – and somewhat alarming – idea, but one that also makes some sense. After all, with Ford leveraging its connected vehicle technology and touting it as the future, it seems as if cars may one day repossess themselves, after all.
We'll have more on this and all Ford patents soon, so be sure and subscribe to Ford Authority for the latest Ford patent news, Ford business news, and comprehensive Ford news coverage.