Ford Motor Company has filed a patent for a wireless seatbelt monitoring system, Ford Authority has learned.
The patent was filed on February 5th, 2020, published on January 31st, 2023, and assigned serial number 11567166.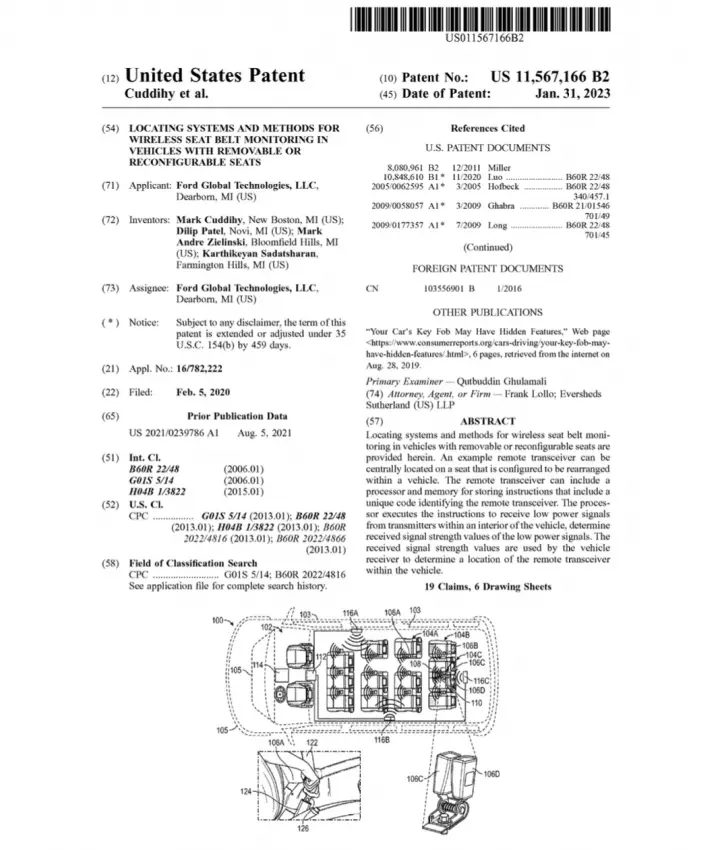 The Ford Authority Take
Ford has filed a number of patents focusing on different ways to secure animals and people inside of vehicles lately, including one for a vehicular pet restraint system, interchangeable seat cushions, and a seatbelt buckle vibration capability, to name just a few. Now, this new Ford patent keeps the trend going by introducing an idea for a wireless seatbelt monitoring system, which would be able to determine whether or not a passenger is buckled up, with no physical wires required.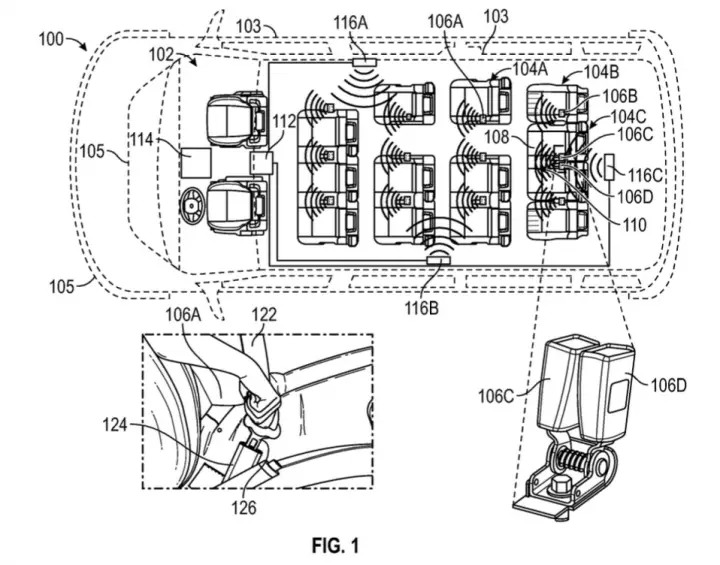 More specifically, this Ford patent is designed for us in vehicles where seats are reconfigurable or removable – like vans and buses. Typically, rear seat belt monitors are more than capable of handling the task of letting the driver know when passengers are or aren't buckled up, but in vehicles like vans and buses that have removable and reconfigurable rear seating, wires used for those types of systems must be designed so that they can be disconnected in some manner.
As Ford points out in this patent, this can be problematic if users forget to disconnect that wiring before moving the seats, it could cause damage. To date, some manufacturers have explored alternatives, including using connectors that automatically engage and disengage, but this seems like a much simpler solution.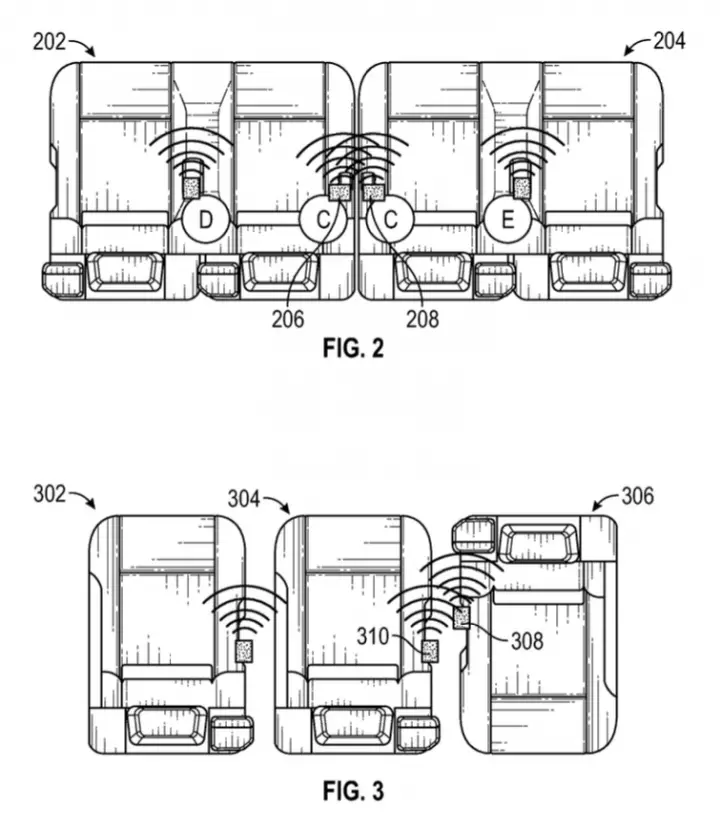 With a wireless system like this one, there is no extra effort required when users want to move or remove seats, nor would they need to engage or disengage the seat belt reminder system when they do so. Rather, this system would do all of that for them automatically, which could prove appealing to those that regularly need to do so.
We'll have more on this and all Ford patents soon, so be sure and subscribe to Ford Authority for the latest Ford patent news, Ford business news, and continuous Ford news coverage.