It's no secret that Ford has faced its fair share of quality issues in recent years, as The Blue Oval was the most recalled automaker of 2022. Ford CEO Jim Farley has admitted on multiple occasions that quality is a major focus for the company moving forward, and recently brought in quality turnaround specialist and former J.D. Power Vice President Josh Halliburton as his new executive director of quality, who expects things to being to improve this year – though Farley has a more pessimistic take on the matter. In the meantime, Ford ranked below average in the 2022 Consumer Reports annual reliability survey, yet above average in the J.D. Power 2022 U.S. Vehicle Dependability Study. Now, J.D. Power's 2023 Dependability Study has been released, and it shows that Ford suffered a significant drop in those rankings.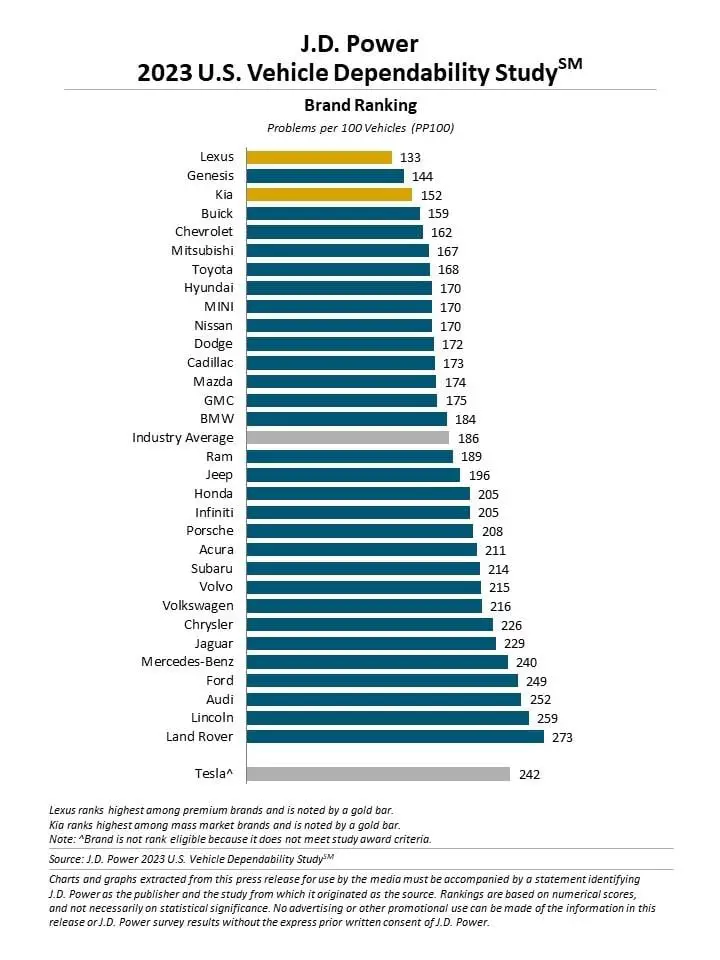 Last year, Ford averaged 188 problems per 100 vehicles (PP100), which ranked it above the industry average of 192 problems per 100 vehicles, as well as 16th among all automotive brands. However, the 2023 Dependability Study shows that FoMoCo plummeted to 29th place – near the bottom of the pack – with 249 problems per 100 vehicles. Meanwhile, the industry as a whole actually improved by 6 PP100, from 195 to 186, year-over-year.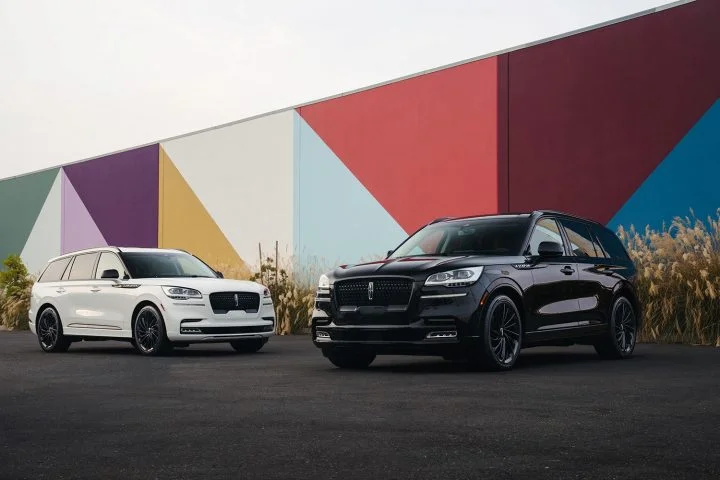 The 2023 U.S. Vehicle Dependability Study is based on the responses of 30,062 original owners of 2020 model-year vehicles after three years of ownership. It examines how 2020 model-year vehicles are currently performing in terms of quality, component replacement, and appeal – including those vehicles with new technology – and helps automotive manufacturers design and build better vehicles to stand the test of time and promote higher resale value. This year's study covers 184 specific problem areas across nine major vehicle categories – climate; driving assistance; driving experience; exterior; features/controls/displays; infotainment; interior; powertrain; and seats.
We'll have more insights like this to share soon, so be sure and subscribe to Ford Authority for 24/7 Ford news coverage