Hailie Deegan took to the infield road course at Daytona International Speedway on January 27th, 2023 to tackle the IMSA Pilot Challenge, taking control of the No. 41 Ford Mustang GT4 race car alongside codriver Ben Rhodes to take home a podium finish at the "World Center of Racing."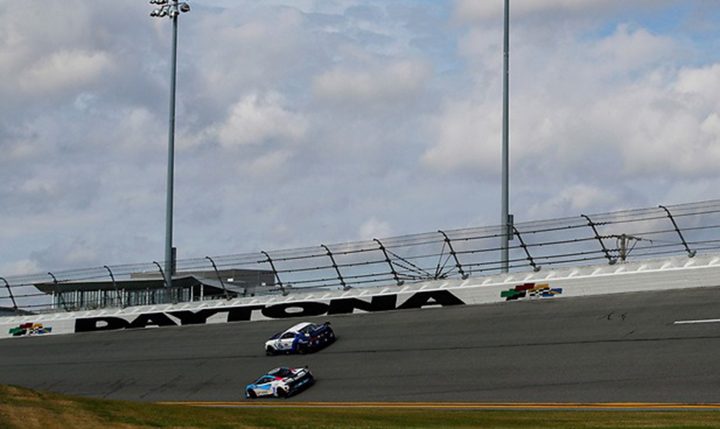 The No. 41 Mustang of Hailie Deegan and Ben Rhodes was fielded by ThorSport Racing, where Deegan herself has a contract lined up to compete in the NASCAR Truck Series full-time in 2023. In fact, Rhodes laid down the fastest lap time overall during the four-hour race, proving that the No. 41 Mustang had some serious speed with a best time of 01:52:665.
Though they didn't lead any laps, Deegan and Rhodes drove their Mustang home in third place overall, trailing behind fellow Ford drivers Harrison Burton and Zane Smith in the No. 42 Mustang in first and the No. 83 Porsche 718 GT4 RS CS of Spencer Pumpelly, Thomas Collingwood and Jeroen Bleekmolen in second.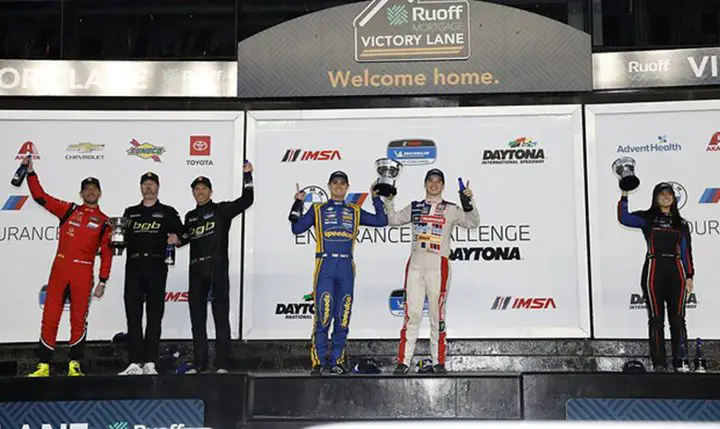 Thankfully, there was no adverse weather during the event, although Deegan gained plenty of practice driving through a storm during her practice sessions earlier in the week, wheeling the No. 41 Mustang through a light downpour. She was also pleased with the opportunity to drive the Mustang GT4 alongside her NASCAR Ford teammates, gaining valuable camaraderie with drivers like Rhodes.
Unfortunately, Rhodes was unable to attend the trophy presentation in Victory Lane after the event, prompting some good-natured teasing from Deegan on social media after the fact. "Sorry I had to leave you hanging," Rhodes wrote to Deegan. "But I made it on my flight. Has to be a record."
Deegan replied, "It's ok! It makes the argument of who gets to keep the trophy a lot easier."
Deegan will soon make her debut behind the wheel of the No. 13 Ford F-150 in the season-opening NASCAR Truck Series race at Daytona on February 17th. She also recently announced intent to compete full-time in the Superstar Racing Experience (SRX) series in 2023.
Subscribe to Ford Authority for more Ford racing news around-the-clock Ford news coverage.