Velocity Restorations has been churning out some of the finest Ford Bronco restomods on the planet for years now, each of which features a rather large price tag. However, it recently expanded its slate of modernized vintage Blue Oval offerings with Ford's Bumpside series of pickups, too. Each of these machines is something extra special – and extra pricey – meaning that few folks have or will ever get to experience one, but Jay Leno recently got to sample both a Velocity Ford Bronco and F-250 in one amazing day.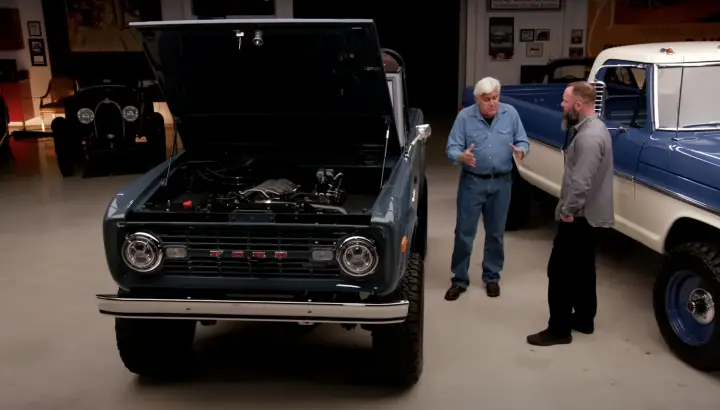 While these sorts of finely detailed restomods used to be reserved for folks who are into sports and exotic cars from the likes of Porsche and Jaguar, the lineup of Velocity Ford Bronco models helped bring what is essentially a brand new version of that first-generation classic to the masses. To date, the Pensacola, Florida-based company has built and sold hundreds of them, many with a price tag of well over six figures.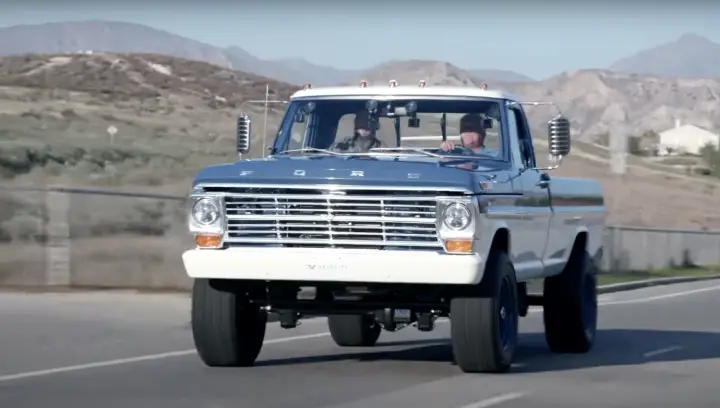 With such a high demand for old, timelessly-styled vehicles that are as reliable and pleasant to drive as new ones, it made perfect sense for Velocity to expand its catalog to include the beloved Ford F-Series pickups from the 1967-1972 model years – or Bumpsides, as they're affectionately known among Blue Oval fans. Velocity's amazingly detailed version of this classic pickup is a sight to behold, as well as pretty nice to drive – as Leno finds out – but it also costs roughly $300k, to boot.
Regardless, for those with the means and the desire, it's hard to beat the experience of tooling around town in a classic vehicle that's guaranteed to turn heads wherever it goes, albeit with a brand new Ford 5.0L V8 Coyote under its hood – along with a completely new suspension and drivetrain and a finely stitched interior with modern amenities. Some will argue that money can't buy happiness, but in this case, it seems as if that ages-old saying is totally inaccurate.
We'll have more cool videos like this to share soon, so be sure and subscribe to Ford Authority for more Ford Bronco news, Ford F-Series news, and continuous Ford news coverage.